Topic: Kyle Primasing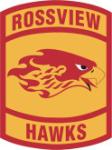 Clarksville, TN – A heads-up play by Rossview High School shortstop Blake Williams, to open the top of the seventh inning on May 6th, may have saved the Hawks from a possible 'if game' with Northeast High School and into the championship game of the District 10-AAA baseball tournament, as the Hawks edged the Eagles 5-4.
Rossview (22-11-1) led Northeast 5-3 heading into Northeast's final at bat, but pinch hitter Axel Rivera ripped a sinking liner into left field in front of a hard-charging Lawson Moquin.
«Read the rest of this article»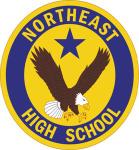 Clarksville, TN – Northeast High School's baseball team scored in every inning, May 2nd at Rossview High School's baseball field, to open play in the District 10-AAA tournament to defeat Springfield High School, 10-0 in five innings.
The Eagles (22-11-1), the third seed in the tournament, pounded out 10 hits and worked four walks against three Yellow Jackets pitchers, while Springfield (11-22-2) only managed three hits.
«Read the rest of this article»
Game Winning hit by Devin Runkle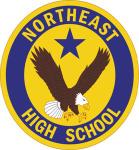 Clarksville, TN – Northeast Eagle Devin Runkle hit a walk off RBI in the bottom of the seventh inning to seal his team's come from behind win over the Tullahoma Wildcats 4-3.
Runkle had gone 0-for-3 with two walks and a pop fly before coming to bat with one out and one runner on second and his team tied 3-3 with the Wildcats. He was facing Wildcat pitcher, Dixon, who had taken the mound in the fifth and shut down the Eagles, three up and three down, in the sixth.
«Read the rest of this article»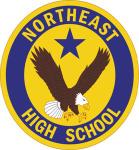 Clarksville, TN – The Northeast Eagles shutout the Clarksville Academy Cougars 10-0 in their first game of the William Workman Classic Baseball Tournament Thursday, April 10th on their home field.
Eagles pitcher Matt Heggie earned the complete game shutout victory. Heggie allowed only four hits in his six innings on the mound. He struck out six and walked four for the night.
While Heggie held is own from the mound, he got some help from a sharp looking Eagles defense who made smart plays to keep the few runners the Cougars had out of scoring position.
«Read the rest of this article»