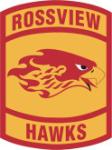 Clarksville, TN – A heads-up play by Rossview High School shortstop Blake Williams, to open the top of the seventh inning on May 6th, may have saved the Hawks from a possible 'if game' with Northeast High School and into the championship game of the District 10-AAA baseball tournament, as the Hawks edged the Eagles 5-4.
Rossview (22-11-1) led Northeast 5-3 heading into Northeast's final at bat, but pinch hitter Axel Rivera ripped a sinking liner into left field in front of a hard-charging Lawson Moquin.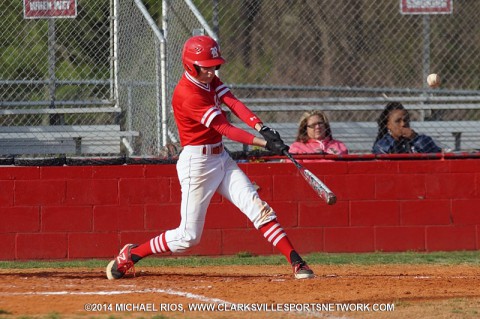 Moquin's diving catch was unsuccessful with the ball somehow shooting out behind him into the left field corner.
That's when things really got bad for the left fielder, as Moquin frantically looked for the ball, but had no idea where it had gone.
In steps Williams, who raced from his shortstop position into the left field corner to retrieve the ball, then turn and fire a strike back to third baseball Truman Brown – who tagged Rivera out.
"It was a heads up play by Williams, who I think is the best shortstop in our area and has come in and done a phenomenal job for us this year after having to wait his time with Jansen Roberson here," Rossview coach Jason Rice said. "It ended up saving the game, because that runs scores if we don't get him out."
Despite the great play by Williams, Northeast (23-13-1) didn't go away without a fight, as Eric Webster and Ben Wilford followed with a base on balls and a single to put the possible tying runs on base.
Hawks relief pitcher Kevin Kane would get Devin Runkle to foul out to catcher Blake Kiely for the second out of the inning, but Kyle Primasing singled in Webster  to make it 5-4 and bring up the Eagles most dangerous hitter in Luke Veltri – who had already hit a two-run homer earlier in the contest.
But Kane got Veltri to pop up to Brown at third base, on an off-speed pitch, for the third out and seal way the victory.
"We pride ourselves on being scrappy and we gave ourselves a chance at the end and that's all you can ask for," Northeast coach Dustin Smith said. "Our pitcher did a great job of keep us in the ball game, we battled at the plate, but we just didn't get things to go our way at the end."
Rossview had taken a 1-0 lead in the bottom of the second inning on a sacrifice fly by Austin Davis, to score Bradley Wilson – who reached with a double.
Northeast would tie the game 1-1 in the top of the fourth inning, with Runkle scoring from third base on a wild pitch from Rossview starter Hunter Blake.
The Hawks would retake the lead in the bottom of the inning, scoring twice, on RBI singles from Kiely and Davis.
Rossview would tack on a run in the fifth inning, to go up 4-1, on an RBI single from Wilson, but Northeast answered back in the top of the sixth inning with a two-run homer from Veltri to make it 4-3.
The Hawks would add a big insurance run in the bottom of the sixth on a single from Brown that brought in Collin Baber to put Rossview up two runs heading into the Eagles final at bat.
Rossview will now face Clarksville High School (27-5), at 6:30p.m. on May 7th at the Wildcats home field for the District 10-AAA championship.
"(May 7th) is a big game and we would hope that Clarksville's baseball community as a whole comes out to CHS and sees the game," Rice said. "It will be two terrific teams that will come out and compete, put it all on the table and hopefully it will be a good ballgame.
"Luckily both teams get to move on to (May 12th) and represent our district in the Region 5-AAA tournament against the Sumner County-Wilson County district.