Topic: law enforcement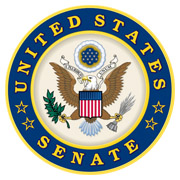 Washington, D.C. – U.S. Senator Marsha Blackburn (R—Tenn.) has joined Senator Thom Tillis (R-NC) and 15 of their colleagues to reintroduce the Protect and Serve Act, legislation that would create federal penalties for individuals who deliberately target local, state, or federal law enforcement officers with violence.
"Each and every day, our brave men and women in blue put their lives on the line to protect and serve our communities," said Senator Blackburn. "Police officers run towards danger while innocent civilians head towards safety. The Justice Department should aggressively prosecute anyone who inflicts harm or violence on our law enforcement officers."
«Read the rest of this article»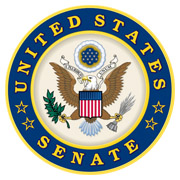 Washington, D.C. – This week, Senator Marsha Blackburn (R-Tenn.) cosponsored two critical bills to support law enforcement officials.
The bills follow an uptick in violence against police which coincides with protests and riots across the country.
"Tennesseans hold our law enforcement officials in the highest regard, and expect us to provide support for them when needed," Senator Blackburn said. "It's unfortunate that the state of our public discourse has led us to this point."
«Read the rest of this article»
Tennessee Governor Bill Lee pledges to fund 90 additional Cadet Scholarships
Nashville, TN – Today, Thursday, September 10th, 2020, Tennessee Governor Bill Lee announced recommendations from the State's Law Enforcement Reform Partnership to strengthen policing policies, improve information sharing around disciplinary actions and increase officer training.
«Read the rest of this article»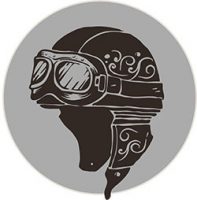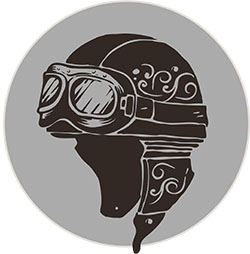 Clarksville, TN – I just returned from a four day three night trip to the Great Smoky Mountains. It's a trip I make at least a couple of times a year. The Smokies are just a couple of hours down I-40 so it's an easy ride for me.
What began as a three man trip turned into a group of seven brothers eager to take whatever the landscape could throw at us.
Of course we did the Devil's Triangle, Tail of the Dragon, Wayah Road, the Moonshiner and a day trip to Helen Georgia. We had hot and steamy weather, for the most part, although a portion of the group were drenched in a downpour on Friday afternoon.
«Read the rest of this article»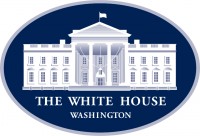 Washington, D.C. – "Defunding America's police departments is dangerous. Stripping resources away from local law enforcement will lead to animosity, increased lawlessness and have a disproportionate impact on urban communities that actually need them the most in a truly devastating fashion," Paris Dennard writes for The Daily Caller.
Surveys of urban communities show residents generally want more policing, not less. That includes 68 percent of Chicagoans in low-income neighborhoods, for example.
«Read the rest of this article»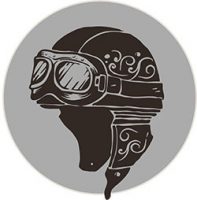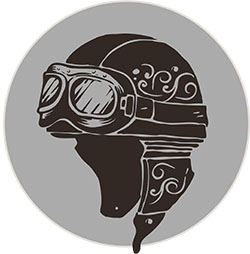 Clarksville, TN – In July of this year, Tennessee joined about 17 other states in implementing a cellphone law. In the Volunteer state, drivers could face a fine of up to $200.00 for using their cellphone while driving. Drivers 18 and older will be prohibited from holding or physically supporting a phone while driving.
My "unofficial" observation? Nothing's changed.
My brothers in law enforcement tell me that their superiors have told them to just give "warnings" until the general pubic understands the new law.
From 2015 to 2017, Tennessee topped the list for cellphone distracted driving deaths nationwide according to a new study by ValuePenguin of National Highway Traffic Administration data.
«Read the rest of this article»
Clarksville, TN – Clarksville Mayor Kim McMillan joined Clarksville Police Chief Al Ansley, Montgomery County Sheriff John Fuson and other dignitaries Monday morning for the annual observance of Police Memorial Day and National Police Week.
Each year during this week local leaders conduct a solemn ceremony to remember local officers who died in the line of duty, and to honor every law enforcement officer, past and present, for their dedicated service to the community.
«Read the rest of this article»
Written by Curtis Johnson
Tennessee State Representative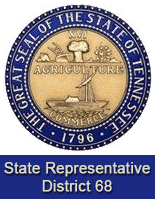 Nashville, TN – The first session of the 110th Tennessee General Assembly adjourned on May 10th, 2017, after passing major legislation that will benefit Tennesseans for generations to come. This is Part 8 of a 12 Part report.
This includes a measure making Tennessee the first state in the nation to offer all adults without a degree tuition-free access to community college; a new law rebuilding a safe and reliable transportation network, while reallocating revenues to maximize taxpayers' return on that investment; and a bill which provides a responsible path to improve access to broadband through investment, deregulation, and education.
Action in the General Assembly also included passage of a balanced budget which takes on no new debt, as well as legislation protecting the elderly, enhancing the state's robust job growth, cracking down on crime, and boosting efforts as the fastest improving state in the nation in K-12 student achievement. Following is a report on key legislation passed this year.
«Read the rest of this article»

Clarksville, TN – Deputy Joshua Gardner with the Montgomery County Sheriff's Office (MCSO) took time on his day off to help children from the First Baptist First Learners Preschool feel comfortable around law enforcement.
Gardner started off with an introduction and explanation of how deputies can help children. Afterwards preschoolers received a hands-on experience with the patrol vehicle.
«Read the rest of this article»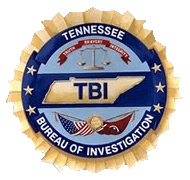 Nashville, TN – The Tennessee Bureau of Investigation released its first-ever study on law enforcement's use of deadly force and shooting incidents in Tennessee while in the line of duty.
Different from the annual Law Enforcement Officers Killed or Assaulted (LEOKA) report, this report takes an in-depth look at officers who have used force or deadly force with a weapon while protecting Tennesseans and the effect that critical incident had on the officers, their departments and their communities. «Read the rest of this article»