Topic: Mark Stone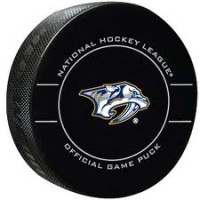 Raleigh, NC – The Nashville Predators shut-out the Carolina Hurricanes tonight 3-0, behind the goal tending of Pekka Rinne who returned to net after an eight day lay-off.
After being pulled from three of his last four starts, Rinne showed championship form tonight and produced the shut-out for Nashville who recovered from a devastating loss on Wednesday night to Las Vegas.
The Predators withstood an onslaught from the Hurricanes early in this contest and it was Rinne who stood firm in net to keep Carolina from taking the early advantage.
«Read the rest of this article»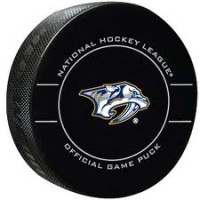 Nashville, TN – In the blink of an eye, the Nashville Predators saw victory snatched from their grip by the Las Vegas Golden Knights, who tied the game in regulation with under one second on the clock, then won the contest in the extra frame, 4-3.
The Predators appeared to have the game in hand, leading 3-2 with under one minute remaining, when Las Vegas grabbed the puck in the Predators' zone and Max Pacioretty slammed home the equalizer with .03 seconds on the clock to tie it 3-3.
«Read the rest of this article»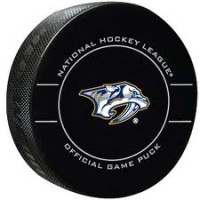 Ottawa Ontario, Canada – The Nashville Predators made a valiant effort to dig themselves out of a three-goal deficit tonight, only to lose in overtime against the Ottawa Senators, 4-3.
The Predators found themselves trailing 3-0 after the first period of play, causing coach Peter Laviolette to pull Pekka Rinne from goal to begin the second period.
The move sent a strong message to his team that he wasn't happy with their lazy play of the opening frame.
«Read the rest of this article»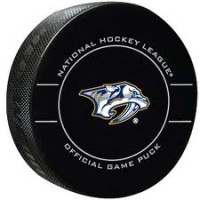 Clarksville, TN – The Nashville Predators broke their two game losing streak with a vengeance tonight, unleashing their power-play against the Ottawa Senators with a 5-2 victory at Bridgestone Arena.
Following two straight losses and unable to score on the power play, the Predators finally regained their aggressive style of play and were able to capitalize on the power play for the impressive win in front of a President's Day, sold out crowd in Nashville.
«Read the rest of this article»