Topic: Mathematics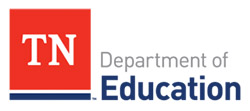 Nashville, TN – The Tennessee Department of Education Commissioner Penny Schwinn has released the TNReady assessment results which indicates that students across the state are performing better in almost all math subjects.
The TNReady scores also show that more than half the schools in Tennessee – 56 percent – improved their growth scores (TVAAS scores) from the previous year, with 41 percent of all schools earning a level 4 or 5 TVAAS rating which measures year-to-year growth.
«Read the rest of this article»

Clarksville, TN – On June 21st, Austin Peay State Univeristy (APSU) hosted an educational summit, "Preparing for the Big Event," which provided elementary and middle school teachers from across Middle Tennessee with strategies on how to incorporate the eclipse into subjects such as science, mathematics, language arts, art and music.
More than 4,000 years ago, Chung K'ang, the fourth emperor of the Hea dynasty in China, reportedly executed two astronomers named Hi and Ho because they didn't predict a solar eclipse.
«Read the rest of this article»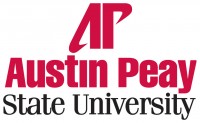 Clarksville, TN – While most college students spend their summers pool- or beachside, Austin Peay State University chemistry major Shelia Johnson will be taking advantage of a unique opportunity by learning alongside some of the region's brightest medical minds.
A chemistry major planning to pursue PharmD/PhD degrees upon graduation, Johnson is in her second summer as an Aspirnaut summer research intern at Vanderbilt Medical Center in Nashville, TN.
«Read the rest of this article»

Nashville, TN – For more than a century, Girl Scouts has been filling a vital community need by providing a place where girls can truly be girls.
Through Girl Scouts, girls (grades K-12) can't wait for the fun, adventure and new experiences that will come.
In Girl Scouts, girls participate in innovative programming in an all-girl environment. They help their communities, enjoy the outdoors and participate in programs that focus on financial literacy, healthy living, leadership, science, technology, engineering, arts and mathematics (STEAM). «Read the rest of this article»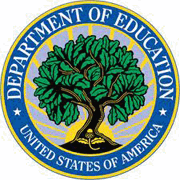 Washington, D.C. – Here are some things that you can do to help your child be a successful mathematics student.
Visit your child's school. Meet with her teacher and ask how your child approaches mathematics. Does she enjoy it? Does she participate actively? Does she understand assignments and do them accurately? If the teacher indicates that your child has problems with math, ask for specific things that you can to help her.
«Read the rest of this article»
SAILS Initiative to focus on increasing college readiness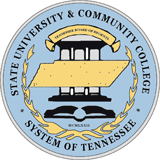 Nashville, TN – A highly successful, cutting-edge high school math intervention program piloted in Chattanooga will be expanded to serve students statewide, according to an announcement by the Tennessee Higher Education Commission and Tennessee Board of Regents.
The Seamless Alignment and Integration of Learning Support (SAILS) program, pioneered at Chattanooga State Community College, focuses on high school seniors who score below readiness benchmarks in mathematics by delivering college remediation prior to graduation from high school. «Read the rest of this article»
Rivers and Spires Festival | Friday April 19th | 5:00pm-10:00pm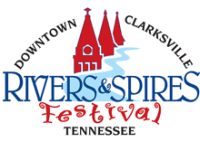 Clarksville, TN – The 11th Annual Rivers and Spires Festival kicked off last night with performances by several outstanding bands that rocked Downtown Clarksville. The Festival continues tonight at 5:00pm with more music and activities for the entire family.
Chris Monhollen a multi-talented musician and award winning vocalist from Clarksville, Tennessee hits the Family Fun Stage at 5:00pm. He has performed in numerous shows and local festivals in the Middle Tennessee area.
«Read the rest of this article»


Clarksville, TN – Tennessee State Sen. Mark E. Green M.D. invites employers and job seekers to attend the Austin Peay State University College (APSU) of Science and Mathematics career fair from 10:00am to 2:00pm on February 27th, 2013.
The fair will be held in the Morgan University Center Ballroom.
«Read the rest of this article»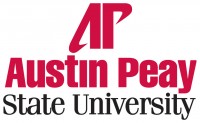 Clarksville, TN – Beginning with the Spring 2013 semester, students at Austin Peay State University will be able to earn their degrees faster so they can seek employment sooner after graduation.
That's because APSU has launched the new Three-Year Bachelor's Degree, as well as the 3+1 Bachelor's to Master's program. «Read the rest of this article»
Austin Peay State University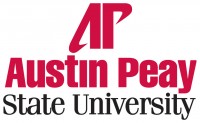 Clarksville, TN – Three Austin Peay State University professors are on the lookout for community college students, active duty military personnel, veterans and dependents interested in earning a bachelor's degree in the science, technology, engineering or math (STEM) disciplines.
That's because the National Science Foundation is awarding them more than $500,000 over the next five years to offer scholarships for qualified students in those areas.
«Read the rest of this article»