Topic: Max Pacioretty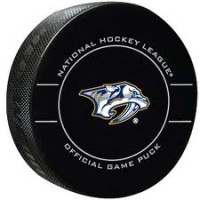 Raleigh, NC – The Nashville Predators shut-out the Carolina Hurricanes tonight 3-0, behind the goal tending of Pekka Rinne who returned to net after an eight day lay-off.
After being pulled from three of his last four starts, Rinne showed championship form tonight and produced the shut-out for Nashville who recovered from a devastating loss on Wednesday night to Las Vegas.
The Predators withstood an onslaught from the Hurricanes early in this contest and it was Rinne who stood firm in net to keep Carolina from taking the early advantage.
«Read the rest of this article»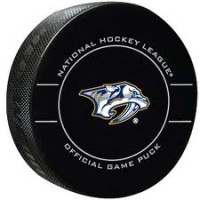 Nashville, TN – In the blink of an eye, the Nashville Predators saw victory snatched from their grip by the Las Vegas Golden Knights, who tied the game in regulation with under one second on the clock, then won the contest in the extra frame, 4-3.
The Predators appeared to have the game in hand, leading 3-2 with under one minute remaining, when Las Vegas grabbed the puck in the Predators' zone and Max Pacioretty slammed home the equalizer with .03 seconds on the clock to tie it 3-3.
«Read the rest of this article»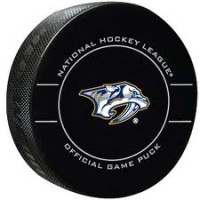 Las Vegas, NV– The Las Vegas Golden Knights ran roughshod over the Nashville Predators tonight in sin city, breaking a five game home losing streak with the win, 5-1.
Nashville starting goalie Juuse Saros blocked 45 shots on the night, but Las Vegas attempted the most shots on goal for the season against Nashville with 50.
The Predators thought they had the first goal of the night in the first period when Colton Sissons scored on a breakaway, but the goal was disallowed when Vegas challenged for off side. After the video review, it was determined that Sissons WAS in fact off side, so no goal.
«Read the rest of this article»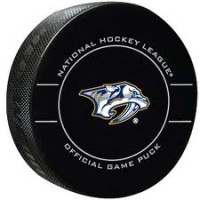 Las Vegas, NV – The Nashville Predators rolled into Las Vegas tonight and defeated the Golden Knights, 2-1. Getting the two points was just what the doctor ordered before the NHL takes it's annual All-Star break this weekend.
Vegas got on the board first at 8:03 of the first period when Max Pacioretty took a pass from Alex Tuch and buried the puck past Nashville goalie, Juuse Saros for the 1-0 lead.
The teams remained tied after the first period of play with Vegas outshooting the Predators 18-13, but Saros stood tall in net to keep the Predators close.
«Read the rest of this article»