Topic: Meredith Monk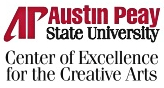 Clarksville, TN – Last spring, when Iceland's Eyjafjallajökull volcano erupted, a near apocalyptic plume of ash and smoke covered much of that remote country. People had to cover their mouths to keep from inhaling the fine particles of ash, and in the darkening haze, blinded animals cried out from where they had become tangled in barbed wire fences.
Christopher Burawa, a local poet and director of the Center of Excellence for the Creative Arts at Austin Peay State University, heard these stories of the eruption and thought immediately of his uncle.
"The volcano happens to be in the area where I spent a great deal of my childhood, and my uncle and I used to drive around that area of the country a lot," he said.
Burawa's uncle, Gudmundur Johannes Hermaniusson, had been a sort of jack-of-all trades in his youth, working as a dynamite expert, an engineer on mountain side hydroelectric power stations, a horse breeder, a sheep herder and a local sheriff.
The 80-year-old had finally retired a few years earlier, and had recently built a summerhouse in a mire near the volcano. «Read the rest of this article»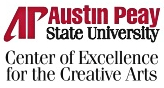 The Center of Excellence for the Creative Arts at Austin Peay State University is currently celebrating their 25th year, and as part of an ambitious year of stellar performances featured the North American Premier of Meredith Monk's Education of the  Girlchild Revisited which opened this year in Paris, France.
This evening-length work is comprised of Monk's legendary solo from Education of the Girlchild (1972) and Shards, a reconfiguration of music, images and movement from the Girlchild period (1969-1973). According to Christopher Burawa from the APSU Center of Excellence for the Creative Arts, "This masterful program revisits the source of Monk's prolific outpouring, offering some of the most original music of our time."
«Read the rest of this article»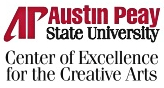 Clarksville, TN – Last week, most major news outlets spent a few minutes highlighting the winners of the 2010 MacArthur Foundation Genius Awards. The recipients were individuals who, according to the Foundation, "have shown extraordinary originality and dedication in their creative pursuits."
The MacArthur Fellows, as the winners are known, are rewarded with $500,000, which is considered an investment on their future accomplishments. They have gone on to become some of the country's top artists and creative talents.
«Read the rest of this article»
During their week long stay the Ying String Quartet were extremely busy. They came in for the Community Concert Series, but agreed to do so much more. They attended several receptions; taught a series of master classes at Austin Peay State University; gave concerts for APSU students; performed for Soldiers with the 101st Airborne Division, and Students at Fort Campbell Schools; and on Friday they performed for the Clarksville Community Concert Association's Community Concert Series. In other words once they arrived in Clarksville, Tennessee; they never stopped moving. «Read the rest of this article»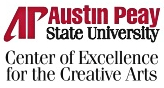 Chris Burawa, the executive director of the Austin Peay State University Center of Excellence for the Creative Arts, looked tired. He sat slumped in a booth at the Einstein Bros. Bagels coffee shop with his Blackberry on the table, and a large poster filled front and back with event listings.
"It's the Center's 25th anniversary," he said, lifting the poster, "and we're going to have a yearlong celebration."
«Read the rest of this article»