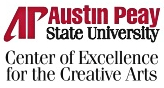 Clarksville, TN – Last spring, when Iceland's Eyjafjallajökull volcano erupted, a near apocalyptic plume of ash and smoke covered much of that remote country. People had to cover their mouths to keep from inhaling the fine particles of ash, and in the darkening haze, blinded animals cried out from where they had become tangled in barbed wire fences.
Christopher Burawa, a local poet and director of the Center of Excellence for the Creative Arts at Austin Peay State University, heard these stories of the eruption and thought immediately of his uncle.
"The volcano happens to be in the area where I spent a great deal of my childhood, and my uncle and I used to drive around that area of the country a lot," he said.
Burawa's uncle, Gudmundur Johannes Hermaniusson, had been a sort of jack-of-all trades in his youth, working as a dynamite expert, an engineer on mountain side hydroelectric power stations, a horse breeder, a sheep herder and a local sheriff.
The 80-year-old had finally retired a few years earlier, and had recently built a summerhouse in a mire near the volcano.
"He had lived in that area most of his life and lived through many eruptions," Burawa said. "I was thinking about him, I was worrying about him, and this poem comes out of that."
Burawa sat at his writing desk one day and wrote an epistolary poem addressed to his uncle. The resulting work, "Agrimensura of the Mire: Árnessýsla," is a beautiful and powerful poem that recently won the 2010 Joy Harjo Poetry Award presented by the publication "Cutthroat: A Journal for the Arts." The poem will be published in the magazine's spring issue.
The esteemed American poet Marvin Bell judged all submissions for the award, but he found Burawa's depictions of the real-life tragedy unfolding in Iceland to be particularly moving.
"I admired the effect of restrained power, both in the language and the architecture," Bell said. "I admired, also, its range over time and space, and the tactile nature of its reports from the front."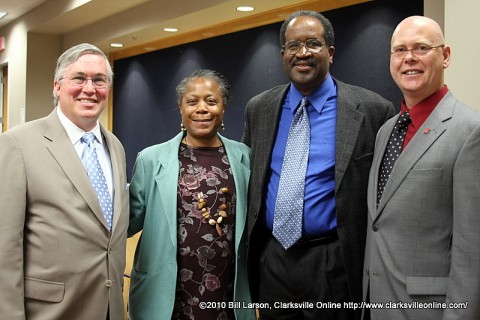 That comment was award enough for Burawa, but he'll also receive a $1,250 prize for the work.
"Marvin Bell is one of my favorite poets, which makes this such an honor and a thrill for me," he said.
Burawa has made a name for himself over the years as both a poet and translator. Cleveland State University Press published his book of poems, "The Small Mystery of Lapses," in 2006. His translations of contemporary Icelandic poet Jóhann Hjálmarsson won the 2005 Toad Press International Chapbook Competition. He was awarded a MacDowell Colony Fellowship in 2003, a 2006 Witter Bynner Translation Residency at the Santa Fe Art Institute, a 2007 Literature Fellowship for Translation from the National Endowment for the Arts and a 2008 American-Scandinavian Foundation Creative Writing Fellowship.
In 2009, Burawa joined APSU as the director of its Center of Excellence for the Creative Arts. During his tenure, he has worked to expand the center's notoriety and its reach within the community. He spearheaded bringing independent filmmakers and their films to campus last year, and he's worked to get major artists to visit APSU.
This year marks the center's 25th anniversary, and in celebration of that milestone, Burawa has brought several nationally known creative talents to campus, such as the McArthur Genius Grant-winning performance artist Meredith Monk. Next month, National Book Award and Pulitzer Prize-winning author Joyce Carol Oates will give a reading as part of this celebration.
For more information on Burawa or these events, contact the center at 931-221-7876.