Topic: Meth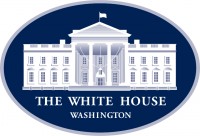 Washington, D.C. – Nearly 400 miles of new border wall system is now complete. Just as important, the Donald Trump Administration is prosecuting and deporting violent criminals, stopping the flow of illegal drugs, and closing the loopholes that help human smugglers while hurting our own citizens, including legal immigrants.
"The refugee system—set up to provide refuge for victims of war and persecution who had nowhere else to go, often on an explicitly temporary basis—had long since become a racket," National Border Patrol Council President Brandon Judd writes.
«Read the rest of this article»
Boston, MA – Use of the illegal stimulant methamphetamine causes build-up of tough protein fibers in heart muscle, which may help explain the development of enlarged hearts and heart failure in users, according to preliminary research presented at the American Heart Association's Basic Cardiovascular Sciences 2019 Scientific Sessions.
Methamphetamine, also known as meth, is an extremely addictive and commonly abused stimulant drug, with 1.6 million Americans reporting using the drug in 2017.
«Read the rest of this article»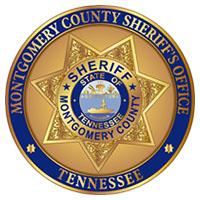 Clarksville, TN – On Tuesday afternoon, August 13th, 2019, Montgomery County Sheriff's Office deputies recovered a stolen vehicle and apprehend a man with multiple warrants on file.
Deputies observed a stolen Dodge Journey traveling on Lylewood Road. When they attempted to initiate a traffic stop, the driver fled into the city, eventually abandoning the vehicle in the 2400 block of Fort Campbell Boulevard.
He then fled on foot into a neighborhood where deputies were able to take him into custody.
«Read the rest of this article»
City of Clarksville
Clarksville, TN – Clarksville Mayor Kim McMillan is forming an Opioid Task Force to help the City develop a coordinated local response to the opioid crisis gripping America.
The Mayor's Opioid Task Force is charged with advising the Mayor of Clarksville on a coordinated plan to reduce opioid abuse, dependence and overdose in Clarksville and to draft a report of findings and recommendations for action.
«Read the rest of this article»
Montgomery County Sheriff's Office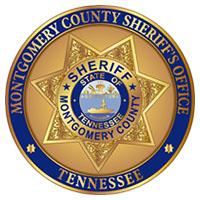 Clarksville, TN – The 19th Judicial District Task Force with the assistance of the Montgomery County Sheriff's Office K9 Unit seized 54 pounds of crystal meth along with $7000 in cash on Wednesday, June 20th, 2018.
Working off of information provided by the Pennyrile Narcotics Task Force, agents developed probable cause for the issuance of a search warrant in the North Clarksville area.
Upon execution of the search warrant agents found 54 pounds of a crystalline substance wrapped in individual packages.
«Read the rest of this article»
Anaheim, CA – Heart failure associated with methamphetamine (meth) use has risen dramatically in recent years among U.S. veterans, according to preliminary research presented at the American Heart Association's Scientific Sessions 2017, a premier global exchange of the latest advances in cardiovascular science for researchers and clinicians.
«Read the rest of this article»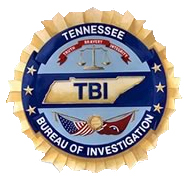 Nashville, TN – The Tennessee Bureau of Investigation (TBI) has issued a middle Tennessee Endangered Child Alert for the Cheatham County Sheriff's Office for 4-year-old Lillyanna Beneke, white female, blonde hair, hazel eyes, 3′, 50 lbs. Also taken was 2-year-old Ryder Beneke, white male, 3′, 30lbs, brown hair, hazel eyes.
They are believed to be with noncustodial parents, 27-year old Cody Beneke and 27-year old Danielle Beneke, who are addicted to heroin and meth.
«Read the rest of this article»
Tennessee State Representative Curtis Johnson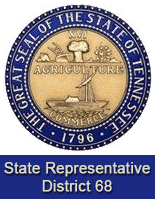 Nashville, TN – The 109th Tennessee General Assembly adjourned on April 22nd, 2016 to become a part of Tennessee history with passage of major legislation to reduce crime, cut tax burdens, spur job growth, accelerate the state's success in K-12 education, boost the number of college graduates, curb drug abuse and curtail drunk driving.
State lawmakers also passed significant legislation to ease traffic congestion, reduce child abuse, aid farmers, increase access to healthcare and medication, increase voter participation and provide a safer environment for the elderly.
Following, please find a copy of some of the highlights of this year's legislative action.
«Read the rest of this article»

Clarksville, TN – Montgomery County Sheriff's Office (MCSO) Deputy Daniel Gagnon discovered a mobile one pot meth lab during a traffic stop on Dover Road Wednesday night.
As Gagnon approached the vehicle during the traffic stop, he recognized the driver as Shawn Jones, 36, who has several local active warrants on file.
Jones a convicted felon, was in possession of two rifles, which is in violation of his parole.
«Read the rest of this article»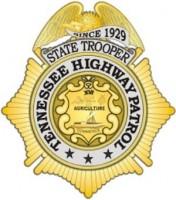 Nashville, TN – A Tennessee state trooper arrested internationally known hip-hop artist "Nelly" on felony drug charges in Putnam County on Saturday morning.
Nelly, whose real name is Cornell Haynes, was charged with felony possession of drugs, simple possession of marijuana and possession of drug paraphernalia.
At approximately 9:20am on Saturday, Trooper Michael Loftis stopped a Prevost motor coach bus on Interstate 40 near the 275 mile marker for failure to display a U.S. Department of Transportation (DOT) and International Fuel Tax Association (IFTA) sticker on the vehicle. The investigating trooper planned to conduct an inspection on the bus when he noticed an odor of marijuana emitting from the vehicle.
«Read the rest of this article»