Topic: Micah Abernathy
UT Athletics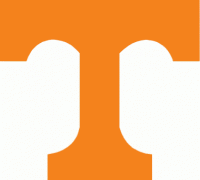 Knoxville, TN – Jeremy Pruitt earned his first win as a collegiate head coach in dominant fashion as the Tennessee Vols defeated in-state foe East Tennessee State 59-3 Saturday evening at Neyland Stadium.
"To me, I don't see this any different than any game I've ever coached in," Pruitt said. "I'm happy we won, and you'll find out (about me) the more games we win, I'm a little more ticked. There's a standard we want to play to. Everything wasn't perfect this week. Everything wasn't perfect in the last couple of days, and we were trying to get things right. We're learning from it, and I think it'll make us a better football team, and it's going to make us a better football program."
«Read the rest of this article»
Tennessee Athletics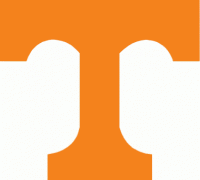 Knoxville, TN – The Tennessee Volunteers concluded the 2017 football season Saturday with a 42-24 loss to Vanderbilt at Neyland Stadium in front of 83,117.
After a close start, Vanderbilt (5-7, 1-7 SEC) took a 21-14 lead shortly before halftime with a touchdown. While Tennessee (4-8, 0-8) came within four points on a 49-yard field goal by Aaron Medley, the Commodores pulled away and eventually out-gained Tennessee 529 to 238 yards.
Vanderbilt quarterback Kyle Shurmur completed 20-of-31 passes for 283 yards and four touchdowns, and running back Ralph Webb rushed for 163 yards and two touchdowns.
«Read the rest of this article»
Tennessee Athletics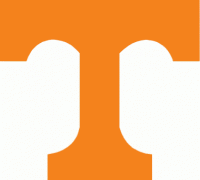 Atlanta, GA – Tennessee junior John Kelly dashed for four touchdowns and picked up 128 of UT's 148 rushing yards on the ground en route to a double overtime victory against Georgia Tech in the Vols' season opening Chick-fil-A Kickoff Game on Monday at Mercedes-Benz Stadium.
Tennessee went into overtime for the second-consecutive season opener, using three rushes and an extra point by Aaron Medley to score in the first period after Georgia Tech crossed the plane on their possession to keep the game tied, 35-35.
«Read the rest of this article»
Tennessee Athletics Department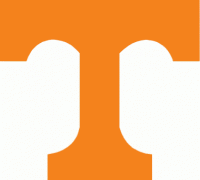 Knoxville, TN – In his final game at Neyland Stadium, senior quarterback Joshua Dobbs accounted for five touchdowns to lead the Tennessee Volunteers to a 63-37 victory over the Missouri Tigers on Saturday.
Dobbs passed for 223 yards and three touchdowns on Senior Day. He rushed for two more scores — including a career-long 70-yard breakaway touchdown gallop down the Missouri sideline — to finish with a career-best 413 total yards.
«Read the rest of this article»
Joshua Dobbs accounted for 370 yards and five touchdowns in Tennessee's shootout victory over Kentucky.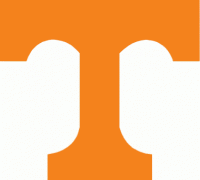 Knoxville, TN – Tennessee ran for a season-high 376 yards and had a trio of players rush for 94 or more yards in a 49-36 victory over Kentucky on Saturday afternoon in front of a crowd of 101,075 at Neyland Stadium.
Senior quarterback Joshua Dobbs put forth another stellar performance against the Wildcats (5-5, 4-4 SEC), accounting for 370 yards and five total touchdowns (three passing, two rushing) on the afternoon. Dobbs has now totaled 1,242 yards and 16 total touchdowns in his career against Kentucky. He finished with a season-high 147 yards rushing to go along with 223 yards through the air.
«Read the rest of this article»
Tennessee Athletics Department
Vols lose second straight game to a Top 10 team on Saturday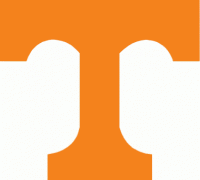 Knoxville, TN – No. 9/11 Tennessee fell to No. 1/1 Alabama 49-10 on Saturday at Neyland Stadium.
Alabama jumped out to a 14-0 lead, but Tennessee (5-2, 2-2 SEC) pulled within seven in the second quarter after forcing a turnover in Crimson Tide territory. Derek Barnett got around the edge and forced a fumble by quarterback Jalen Hurts. Quay Picou recovered the ball to set the Vols up at Alabama's 11-yard line.
Two plays later, Alvin Kamara rushed seven yards up the middle on a read-option play to bring the score to 14-7.
«Read the rest of this article»
Tennessee Vols vs. Ohio Bobcats
Saturday, September 17th, 2016 | 11:00am CT
Knoxville, TN | Neyland Stadium | TV: SEC Network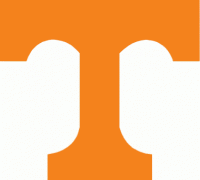 Knoxville, TN – No. 15/15 Tennessee returns to Neyland Stadium to play Ohio on Saturday at 11:00am CT. The game will feature a live television broadcast on SEC Network.
Saturday's broadcast on SEC Network will feature Tom Hart (PxP) and Andre Ware (color analyst) calling the game from the booth and Cole Cubelic reporting from the sidelines. Fans can also listen live on their local Vol Network affiliate with Bob Kesling, Tim Priest, Brent Hubbs and Eddie Moore in the booth with John Brice on the sidelines.
«Read the rest of this article»