Topic: Montgomery Gentry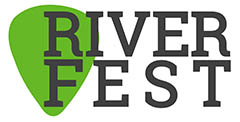 Clarksville, TN – By all accounts, this year's Riverfest was a big success. The weather was perfect, attendance was strong, and the entertainment was top-notch.
Three days of activities began Thursday evening with the annual Riverfest Juried Art Show at Wilma Rudolph Event Center. Kara Zahn and her team did a great job this year, bringing in a full house to view dozens of entries in multiple categories and age divisions.
«Read the rest of this article»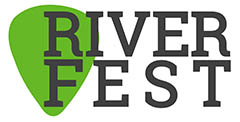 Clarksville, TN – On Saturday, September 7th, the 2019 Clarksville Riverfest Regatta took place at the McGregor Park Park Boat Ramp at 1:00pm. Fan-favorite cardboard boat race is celebrating it's 13th year.
The Riverfest Regatta is not your typical boat race. The boats racing down the Cumberland River were made of cardboard or plastic bottles along with a few other approved materials.
«Read the rest of this article»
Clarksville's Riverfest Celebrates it's 32nd anniversary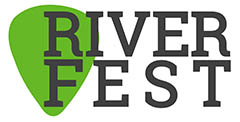 Clarksville, TN – Join the City of Clarksville and Miller Lite along the banks of the Cumberland River to celebrate Clarksville's river heritage and the 32nd anniversary of the annual Riverfest Celebration, September 5th-7th, 2019.
This free, three-day music and arts festival features three stages of diverse local and nationally known entertainers and cultural groups, plus delicious food and fun for the entire family.
«Read the rest of this article»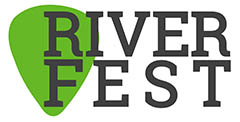 Clarksville, TN – Clarksville Parks and Recreation is pleased to announces that Montgomery Gentry will be the headliner for Riverfest 2019. Riverfest, the City of Clarksville's arts and entertainment festival, is now in its 32nd year.
Montgomery Gentry will perform at 9:15pm Saturday, September 7th on the Miller Lite Stage at McGregor Park. The concert is free and open to the public.
«Read the rest of this article»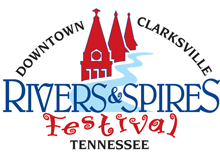 Clarksville, TN – On Saturday, April 22nd, 2017, the Rivers and Spires Festival invites you to enter to win a chance to meet award winning country music duo Montgomery Gentry before they take the Public Square stage.
For your chance to win, go online to www.riversandspires.com/win
Submit your information to be entered to win the opportunity to meet the country artists with two meet and greet tickets.
«Read the rest of this article»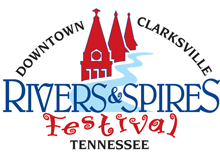 Clarksville, TN –The Rivers and Spires Festival announces its headline entertainment for the 2017 festival, April 20th-22nd in downtown Clarksville.
Award-winning country duo Montgomery Gentry will perform on the Public Square Stage on Saturday, April 22nd at 8:30pm.
From "Hillbilly Shoes" to "Headlights," Montgomery Gentry has become one of the most identifiable duos in the history of country music—as much for their outlaw-meets-gentleman sensibilities, their yin and yang personalities and their intensely energetic live performances as that balance of voices that gives their brand of country an edge or their version of Southern rock a softer place to fall.
«Read the rest of this article»
Nashville, TN – On Wednesday night the sold-out crowd at the Bridgestone Arena in Nashville, TN was brought to a standing ovation when four war heroes were invited onstage and presented with Henry Military Service Tribute Rifles during the Charlie Daniels' 40th Anniversary Volunteer Jam.
Anthony Imperato, President of Henry Repeating Arms, gifted the rifles to thank the veterans for their heroic contributions to our country.
«Read the rest of this article»

Clarksville, TN – EMI Nashville recording artist Beau Braswell will perform live at The Tilted Kilt Pub & Eatery on July 4th, 2013 at 8:00pm, with Ken Mellons of "Jukebox Junkie" fame opening.
Beau was born with a passion for two wheels, learning how to ride a motorcycle at age three, and growing up to become a world champion motorcycle racer with two AMRA world championships and six AMA national titles.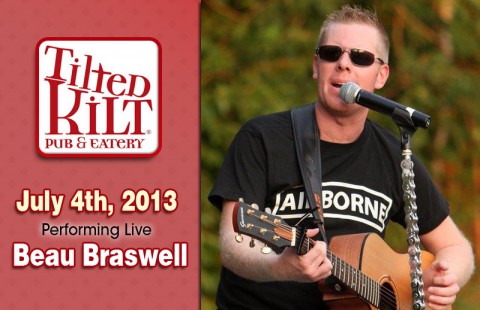 «Read the rest of this article»
Garrett Steele, one of the artists on Teddy Gentry's Best New Nashville cd will be performing at a FREE Concert Wednesday, June 1st at the Clarksville Cracker Barrel from 12:00pm-12:30pm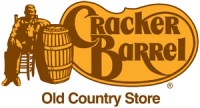 Lebanon, TN – Teddy Gentry has long been celebrated as a member of the country supergroup Alabama, and he is also the force and inspiration behind multiple other music successes in Nashville. Now, Gentry, and Porter-Gentry Productions, are lending a guiding hand to a very special CD that provides country music fans with an inspired assortment of new music, among which many a new favorite might be found. The CD, Teddy Gentry's Best New Nashville, produced by Gentry, includes 12 new songs performed by 12 new artists and will be available exclusively at Cracker Barrel Old Country Store®, starting May 16th.
«Read the rest of this article»
Family and Friends of David Barbee

Clarksville, TN – Please join us as we show our support for David in his fight against cancer.
Join Team Barbee in the Country Music Marathon and 1/2 Marathon.
$100.00 donation (race and non-race participants) will get a Team Barbee T-Shirt with Team and Sponsor/Business names printed on the back. (You do not have to participate in race to donate)
If you plan to participate on race day, you must register on your own. Do not wait too long as the price increases the closer it gets to race day. Please remember that you must fill out a Team Barbee registration form so we offically know everyone that has joined the team plus you MUST register at the official Country Music Marathon website. «Read the rest of this article»