Topic: Narcotics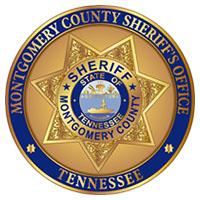 Clarksville, TN – Montgomery County Sheriff's Office investigators have charged three individuals in connection with bringing contraband into a penal institution.
The Sheriff's Office received an anonymous tip that a kitchen employee with Trinity Service Group, who provides food services to inmates, was bringing in prescription narcotics to an inmate.
Sean Richard Dale Gartside, 28, was charged with contraband in a penal institution. The investigation revealed that Gartside was transporting prescription narcotics in his shoe and delivering them to an inmate who is part of an inmate work detail in the kitchen.
«Read the rest of this article»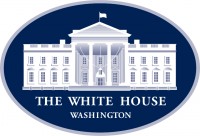 Washington, D.C. – PRESIDENT DONALD TRUMP: Thank you very much. I guess I might begin. It's an honor to be with you and really brave men and women. The job you do is incredible, and the progress that you've made in the last short period of time has been unbelievable.
On April 1st of this year, I announced the launch of a powerful U.S. military law enforcement operation to combat the flow of illegal drugs across the Western Hemisphere. Today I'm pleased to be with Admiral Craig Faller and his team — done an incredible job — at the U.S. Southern Command headquarters to provide an update on this incredible successful effort.
«Read the rest of this article»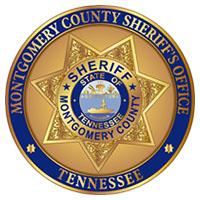 Montgomery County, TN – At approximately 9:53am, a Montgomery County Sheriff's Deputy, Sgt. Daniel Gagnon, conducted a traffic stop for a window tint violation, at Sango Road and Highway 76. During the stop, the suspect, Andrew Timmerman, was found to be in possession of Narcotics.
While being placed into custody, he began to fight Gagnon. After a struggle, the suspect was able to get away from Gagnon, jump in the marked patrol unit, and flee the scene.
«Read the rest of this article»

Clarksville, TN – Officers surrounded Police Service Dog Solo today, as he peacefully passed on after faithfully serving the City of Clarksville and the Clarksville Police Department since 2011.
Solo was a 10 year old German Shepherd that was dual trained for patrol activities and narcotics detection.
«Read the rest of this article»
Clarksville Police Department (CPD)

Clarksville, TN – Members of the Clarksville Police Department's Special Operations Unit (CPD/SOU) and 19th Judicial District Drug Task Force (19th JDDTF), Tennessee Bureau of Investigation (TBI) and Bureau of Alcohol Tobacco Firearms and Explosives (ATF) executed multiple narcotics search warrants beginning overnight at 937 Shearor Street, 2708 Whitfield Road and 232 Millstone Circle all in Clarksville, Tennessee.
«Read the rest of this article»

Clarksville, TN – On Monday, February 12th, 2018 around 2:36pm, Clarksville Police report that Harris Pharmacy, 1157 Fort Campbell Boulevard, was robbed.
A man parked a truck in front of the business, got out with a gun or rifle, entered the business, demanded drugs, and left with an undisclosed amount of narcotics.
He was described as a white male, in his 40s, around 5'6″, stocky build, salt and pepper patchy facial hair, and wearing a hoodie.
«Read the rest of this article»

Clarksville, TN – The Clarksville Police Department reports that an eight month long investigation into the distribution of large quantities of illegal narcotics yielded numerous arrests and seizures this week, with more arrests and charges expected.
The investigation was a joint effort involving numerous agencies: Clarksville Police Department, 19th Judicial District Drug Task Force, Drug Enforcement Administration, Tennessee Bureau of Investigation, and Kentucky State Police.

«Read the rest of this article»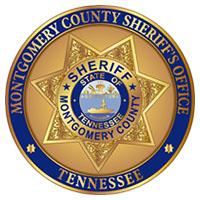 Clarksville, TN – The Montgomery County Sheriff's Office (MCSO) would like to congratulate K9 Merlin and his handler Agent Chris Bedell on their recognition from the United States Police Canine Association.
Merlin and Bedell were awarded the Excellence Award for Third Quarter 2016 and the Excellence Award for Fourth Quarter 2016.
They received the award for their tireless efforts in search and seizure of narcotics and illegal currency for the 19th Judicial Drug Task Force.
«Read the rest of this article»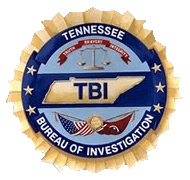 Nashville, TN – The Tennessee Bureau of Investigation has a new addition to the state's 'Top 10 Most Wanted' list: Benjamin Scott Brewer of London, Kentucky.
Brewer is wanted by the Chattanooga Police Department, the U.S. Marshals Service, and the TBI stemming from an indictment by the Hamilton County Grand Jury this week, charging Brewer with six counts of Vehicular Homicide, four counts of Reckless Aggravated Assault, one count of DUI by Impairment of Narcotics, one count of Speeding, and one count of False Report of Duty Status.
«Read the rest of this article»

Montgomery County, TN – Montgomery County Sheriff's Office K9 Deputy Chris Bedell and K9 Merlin received the USPCA Criminalistic Excellence Award Case of the Quarter last quarter.
They were chosen out of the entire USPCA Region 13.
Bedell stopped a vehicle for speeding and failure to maintain lane and used K9 Merlin to sniff the vehicle.
«Read the rest of this article»