Topic: Nature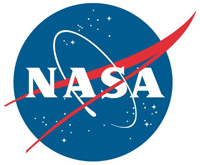 Pasadena, CA – New results from NASA's Juno mission at Jupiter suggest our solar system's largest planet is home to what's called "shallow lightning." An unexpected form of electrical discharge, shallow lightning originates from clouds containing an ammonia-water solution, whereas lightning on Earth originates from water clouds.
Other new findings suggest the violent thunderstorms for which the gas giant is known may form slushy ammonia-rich hailstones Juno's science team calls "mushballs"; they theorize that mushballs essentially kidnap ammonia and water in the upper atmosphere and carry them into the depths of Jupiter's atmosphere.
«Read the rest of this article»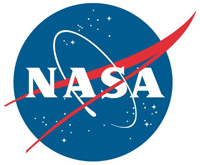 Pasadena, CA – For more than a decade, astronomers have searched for planets orbiting AU Microscopii, a nearby star still surrounded by a disk of debris left over from its formation. Now scientists using data from NASA's Transiting Exoplanet Survey Satellite (TESS) and NASA's retired Spitzer Space Telescope report the discovery of a planet about as large as Neptune that circles the young star in just over a week.
The system, known as AU Mic for short, provides a one-of-kind laboratory for studying how planets and their atmospheres form, evolve and interact with their stars.
«Read the rest of this article»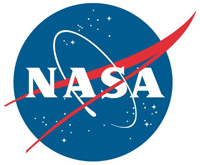 Pasadena, CA – NASA says observations from 11 satellite missions monitoring the Greenland and Antarctic ice sheets have revealed that the regions are losing ice six times faster than they were in the 1990s.
If the current melting trend continues, the regions will be on track to match the "worst-case" scenario of the Intergovernmental Panel on Climate Change (IPCC) of an extra 6.7 inches (17 centimeters) of sea level rise by 2100.
«Read the rest of this article»
Written by Kassandra Bell and Alison Hawkes
NASA Headquarters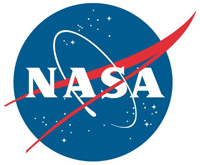 Washington, D.C. – NASA says the first type of molecule that ever formed in the universe has been detected in space for the first time, after decades of searching. Scientists discovered its signature in our own galaxy using the world's largest airborne observatory, NASA's Stratospheric Observatory for Infrared Astronomy, or SOFIA, as the aircraft flew high above the Earth's surface and pointed its sensitive instruments out into the cosmos.
When the universe was still very young, only a few kinds of atoms existed. Scientists believe that around 100,000 years after the big bang, helium and hydrogen combined to make a molecule called helium hydride for the first time.
«Read the rest of this article»
NASA Headquarters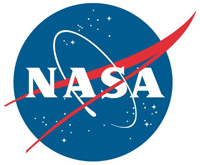 Washington, D.C. – A NASA spacecraft that will return a sample of a near-Earth asteroid named Bennu to Earth in 2023 made the first-ever close-up observations of particle plumes erupting from an asteroid's surface. Bennu also revealed itself to be more rugged than expected, challenging the mission team to alter its flight and sample collection plans, due to the rough terrain.
Bennu is the target of NASA's Origins, Spectral Interpretation, Resource Identification, Security-Regolith Explorer (OSIRIS-REx) mission, which began orbiting the asteroid on December 31st. Bennu, which is only slightly wider than the height of the Empire State Building, may contain unaltered material from the very beginning of our solar system.
«Read the rest of this article»
Written by Jeanette Kazmierczak
NASA's Goddard Space Flight Center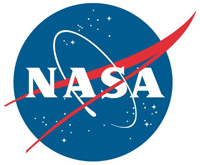 Greenbelt, MD – Scientists have charted the environment surrounding a stellar-mass black hole that is 10 times the mass of the Sun using NASA's Neutron star Interior Composition Explorer (NICER) payload aboard the International Space Station.
NICER detected X-ray light from the recently discovered black hole, called MAXI J1820+070 (J1820 for short), as it consumed material from a companion star. Waves of X-rays formed "light echoes" that reflected off the swirling gas near the black hole and revealed changes in the environment's size and shape.
«Read the rest of this article»
NASA's Jet Propulsion Laboratory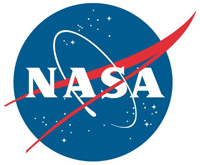 Pasadena, CA – Using observations from NASA's Hubble Space Telescope and ground-based observatories, an international team of scientists has confirmed 'Oumuamua (oh-MOO-ah-MOO-ah), the first known interstellar object to travel through our solar system, got an unexpected boost in speed and shift in trajectory as it passed through the inner solar system last year.
"Our high-precision measurements of 'Oumuamua's position revealed that there was something affecting its motion other than the gravitational forces of the Sun and planets," said Marco Micheli of ESA's (European Space Agency) Space Situational Awareness Near-Earth Object Coordination Centre in Frascati, Italy, and lead author a paper describing the team's findings.
«Read the rest of this article»
NASA's Jet Propulsion Laboratory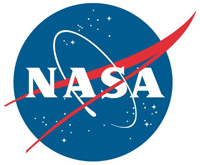 Pasadena, CA – Ever since NASA's Voyager 1 spacecraft flew past Jupiter in March, 1979, scientists have wondered about the origin of Jupiter's lightning. That encounter confirmed the existence of Jovian lightning, which had been theorized for centuries.
But when the venerable explorer hurtled by, the data showed that the lightning-associated radio signals didn't match the details of the radio signals produced by lightning here at Earth.
In a new paper published in Nature today, scientists from NASA's Juno mission describe the ways in which lightning on Jupiter is actually analogous to Earth's lightning. Although, in some ways, the two types of lightning are polar opposites.
«Read the rest of this article»
NASA's Jet Propulsion Laboratory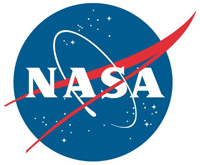 Pasadena, CA – In a first-of-its-kind study, scientists have combined an array of NASA satellite observations of Earth with data on human activities to map locations where freshwater is changing around the globe and why.
The study, published today in the journal Nature, finds that Earth's wet land areas are getting wetter and dry areas are getting drier due to a variety of factors, including human water management, climate change and natural cycles.
A team led by Matt Rodell of NASA's Goddard Space Flight Center in Greenbelt, Maryland, used 14 years of observations from the U.S./German-led Gravity Recovery and Climate Experiment (GRACE) spacecraft mission to track global trends in freshwater in 34 regions around the world.
«Read the rest of this article»
Written by Mara Johnson-Groh
NASA's Goddard Space Flight Center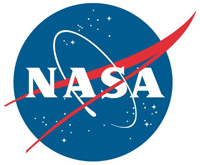 Greenbelt, MD – Though close to home, the space immediately around Earth is full of hidden secrets and invisible processes. In a new discovery reported in the journal Nature, scientists working with NASA's Magnetospheric Multiscale spacecraft — MMS — have uncovered a new type of magnetic event in our near-Earth environment by using an innovative technique to squeeze extra information out of the data.
Magnetic reconnection is one of the most important processes in the space — filled with charged particles known as plasma — around Earth.
«Read the rest of this article»