Topic: Nitrogen Dioxide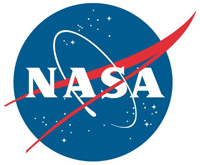 Pasadena, CA – As the coronavirus pandemic slowed global commerce to a crawl in early 2020, emissions of nitrogen oxides (NOx) – which create ozone, a danger to human health and to climate – decreased 15% globally, with local reductions as high as 50%, according to a study led by scientists at NASA's Jet Propulsion Laboratory in Southern California.
As a result of the lower NOx emissions, by June 2020, global ozone levels had dropped to a level that policymakers thought would take at least 15 years to reach by conventional means, such as regulations.
«Read the rest of this article»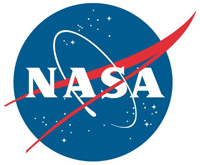 Washington, D.C. – Over the past several weeks, NASA satellite measurements have revealed significant reductions in air pollution over the major metropolitan areas of the Northeast United States. Similar reductions have been observed in other regions of the world.
These recent improvements in air quality have come at a high cost, as communities grapple with widespread lockdowns and shelter-in-place orders as a result of the spread of Coronavirus (COVID-19).
«Read the rest of this article»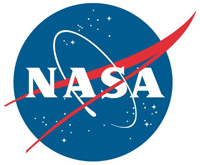 Washington, D.C. – Across NASA's many missions, thousands of scientists, engineers, and other experts and professionals all over the country are doing what they do best, but now from home offices and via video conferencing.
With most personnel supporting missions remotely to keep onsite staff at a minimal level in response to Coronavirus (COVID-19), the Agency is moving ahead strongly with everything from space exploration to using our technology and innovation to help inform policy makers.
«Read the rest of this article»
Journal of the American Heart Association Report
Dallas, TX – Even in areas with moderate-to-high levels of traffic pollution, regular physical activity reduced the risk of first and recurrent heart attack, according to new research in Journal of the American Heart Association, the Open Access Journal of the American Heart Association/American Stroke Association.
"While exercise is known to reduce cardiovascular disease risk; pollution can increase the risk of cardiovascular disease, including heart attacks, asthma and chronic obstructive lung disease," said Nadine Kubesch, Ph.D., lead author and researcher at the University of Copenhagen in Denmark.
«Read the rest of this article»
NASA's Jet Propulsion Laboratory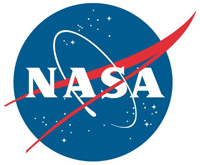 Pasadena, CA – NASA's satellite instruments are often the first to detect wildfires burning in remote regions, and the locations of new fires are sent directly to land managers worldwide within hours of the satellite overpass.
Together, NASA instruments, including a number built and managed by NASA's Jet Propulsion Laboratory in Pasadena, California, detect actively burning fires, track the transport of smoke from fires, provide information for fire management, and map the extent of changes to ecosystems, based on the extent and severity of burn scars.
«Read the rest of this article»
Written by Steve Cole
NASA Headquarters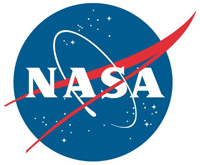 Washington, D.C. – For more than three decades NASA has focused its space-faring skills and science chops CSI-like on an elusive global killer. Later this month, that pursuit takes us to East Asia. In a few years, part way to the moon.
We are getting close.
Air pollution causes an estimated 152,000 deaths a year across the Americas and more than 2 million deaths in the Western Pacific, according to the United Nations. Some parts of the world have a detailed view of local air quality from ground sensor networks and forecast models that generate public alerts. But for much of the world this type of information and warning are not available.
«Read the rest of this article»
Written by Alan Buis
NASA's Jet Propulsion Laboratory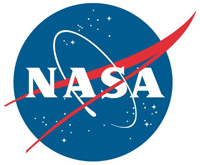 Pasadena, CA – Levels of "background ozone" — ozone pollution present in a region but not originating from local, human-produced sources — are high enough in Northern California and Nevada that they leave little room for local ozone production under proposed stricter U.S. ground-level ozone standards, finds a new NASA-led study.
The researchers, led by Min Huang of George Mason University, Fairfax, Virginia, used a novel technique that combined data acquired from two instruments on NASA's Aura spacecraft in the summer of 2008.
«Read the rest of this article»
May be beneficial for cardiovascular functions.
Researchers believe that "the study has provided an important piece to the puzzle of how air pollutants can affect human cardiovascular health."
 

Dallas, TX – A commercially available particle trap can filter microscopic pollutants in diesel-engine exhaust and prevent about 98 percent of them from reaching the air, according to research reported in Circulation: Journal of the American Heart Association.
Inhaling exhaust particles increases the risk of dying from heart and lung diseases. Air pollution, including diesel exhaust as a major contributor, causes 800,000 premature deaths annually in the world, according to the World Health Organization.
"This study focused on cardiovascular effects in men exposed in the laboratory to diesel fumes. Equipping diesel-powered vehicles with particle filters could significantly reduce heart disease," said David E. Newby, M.D., Ph.D., co-senior author of the study and the British Heart Foundation John Wheatley Chair of Cardiology at the University of Edinburgh in Scotland. «Read the rest of this article»