Topic: Operation Warp Speed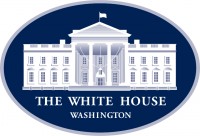 Washington, D.C. – President Donald Trump's Operation Warp Speed has developed safe and effective vaccines 5 times faster than any similar effort in history, and he has already made the vaccines free for all Americans.
Nearly 20 million first doses have been allocated to States for immediate delivery and administration at their direction, and this process is progressing rapidly.
«Read the rest of this article»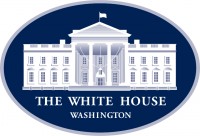 Washington, D.C. – Today, Monday, December 14th, 2020, medical workers administered the first COVID-19 vaccine doses in the United States–a feat that earlier this year many experts claimed would take a miracle.

"This spring, experts predicted that a vaccine was at least a year or year-and-a-half away," Health and Human Services Secretary Alex Azar said. "Yet, within a year, we have one vaccine authorized—millions of doses being shipped—and another vaccine under review by the FDA."
«Read the rest of this article»
The following is attributed to FDA Commissioner Stephen M. Hahn, M.D., and Peter Marks, M.D., Ph.D., director of the FDA's Center for Biologics Evaluation and Research.

Silver Spring, MD – Following yesterday's positive advisory committee meeting outcome regarding the Pfizer-BioNTech COVID-19 Coronavirus vaccine, the U.S. Food and Drug Administration (FDA) has informed the sponsor that it will rapidly work toward finalization and issuance of an emergency use authorization.
«Read the rest of this article»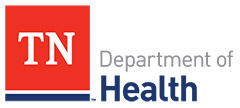 Nashville, TN – Tennessee has been selected as one of four states to participate in a pilot program for delivery of the Pfizer Inc. COVID-19 Coronavirus vaccine now under development.
This program is designed to address distribution challenges posed by requirements for ultra-cold storage of the vaccine.
«Read the rest of this article»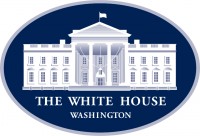 Washington, D.C. – President Donald J. Trump: Thank you very much. Thank you. It's beautiful out here this time of year. In the past nine months, my administration has initiated the single greatest mobilization in U.S. history — pioneering, developing, and manufacturing therapies and vaccines in record time. Numbers like nobody has seen before.
No medical breakthrough of this scope and magnitude has ever been achieved this rapidly, this quickly. And we're very proud of it, and I had tremendous help from the military — generals, admirals — and many of the great people at the White House.
«Read the rest of this article»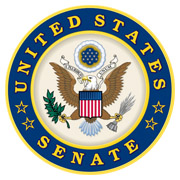 Maryville, TN – Senate health committee Chairman Lamar Alexander (R-Tenn.) yesterday said that New York Governor Andrew Cuomo (D) "Should focus his time and resources on planning to distribute COVID-19 vaccines in New York once they are approved by the career scientists at the U.S. Food and Drug Administration, regardless of who is president."
Alexander's statement came after Governor Cuomo said yesterday that it is "bad news" that Pfizer announced preliminary 90% efficacy results in their COVID-19 vaccine trials before the next president assumes office.
«Read the rest of this article»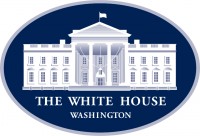 Washington, D.C. – "For almost four years, President Donald Trump has promoted reforms to Medicare that favor market competition over Washington meddling," Centers for Medicare and Medicaid Services Administrator Seema Verma writes in the Houston Chronicle.

"The results are in: America's seniors today enjoy a stronger program that offers more and better benefits at lower costs . . . Combined, beneficiaries have saved approximately $3.4 billion in Medicare Advantage and Part D premium costs since 2017."
«Read the rest of this article»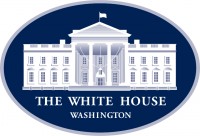 Washington, D.C. – 11.4 million. That's how many new jobs the U.S. economy has added since May—when experts were still predicting that the unemployment rate would hit 20 percent and that American job losses would continue to mount for months to come.

Instead, President Donald Trump has led what is on track to be the fastest economic recovery in U.S. history, the Council of Economic Advisers says. During the last five months, more than half of all job losses from the pandemic have already been recovered.
«Read the rest of this article»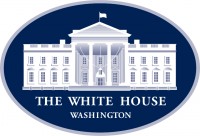 Washington, D.C. – "Johnson & Johnson launched a massive human trial of its coronavirus vaccine [today], paving the way for another option as the U.S. preps an immunization campaign to defeat the pandemic," Tom Howell Jr. reports for The Washington Times.

"The Donald Trump administration, through its 'Operation Warp Speed,' is offering unprecedented support to private drugmakers as it tries to lock down a successful vaccine before the end of the year."

«Read the rest of this article»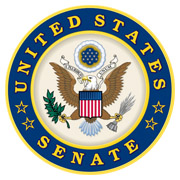 Washington, D.C. – "The Donald Trump Administration's program to develop and deploy a vaccine that will protect against COVID-19 Coronavirus is on track to be an unprecedented sprint to success," the Chairman of the United States Senate health committee said today. "The program, called Operation Warp Speed, will save lives without cutting corners on safety and efficacy," he said.
Chairman Lamar Alexander (R-Tenn.) said "The secret to this success is that the government — in partnership with private industry — is for the first time developing and manufacturing a vaccine in parallel."
«Read the rest of this article»