Topic: organic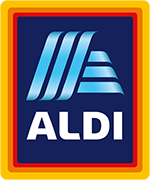 Clarksville, TN – After 16 years serving the community, ALDI will open a new Clarksville location, offering a smarter, faster and easier grocery shopping experience. The new store will be located at 1570 Fort Campbell Boulevard, and will replace the current store located at 1626 Fort Campbell Boulevard, which will close its doors on Sunday, March 10th.
To celebrate the new store opening, ALDI will host a ribbon-cutting ceremony on Thursday, March 14th at 8:45am, followed by its popular Golden Ticket giveaway offering gift cards to the first 100 customers. Shoppers can also sample ALDI-exclusive brand foods and enter a sweepstakes for a chance to win a year's supply of ALDI produce.
«Read the rest of this article»
Written by Guy Webster
NASA's Jet Propulsion Laboratory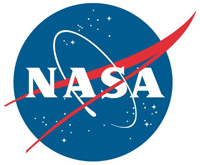 Pasadena, CA – NASA's Mars Curiosity rover has measured a tenfold spike in methane, an organic chemical, in the atmosphere around it and detected other organic molecules in a rock-powder sample collected by the robotic laboratory's drill.
"This temporary increase in methane — sharply up and then back down — tells us there must be some relatively localized source," said Sushil Atreya of the University of Michigan, Ann Arbor, a member of the Curiosity rover science team. "There are many possible sources, biological or non-biological, such as interaction of water and rock."
«Read the rest of this article»

Clarksville, TN – According to the Organic Consumers Association, a 1,000 acre U.S. corporate farm growing genetically engineered crops nets an average of $39.00 an acre. In contrast, a 4-acre family farm nets, on average, $1400 per acre. Small organic farms are proving to be even more profitable. Why? Because they are meeting the needs of a niche market and can charge a little more, they aren't as reliant on oil, because they use fewer large machines, less pesticides and fertilizer. «Read the rest of this article»
A TSU Cooperative Extension Workshop

Clarksville, TN– Tennessee State University Cooperative Extension Specialist Dr George Smith will host a workshop titled Natural Playgrounds: Fun, Food and Learning from 9:30am  – 11:30pm on January 24th 2012.
Natural Playgrounds are outdoor spaces for learning and discovery, having fun and growing things! Natural playgrounds are a proven safe, healthy alternative to traditional playground facilities.  This workshop will be interactive and will cover topics including natural playgrounds 101 (introduction), funding opportunities, planning and design of natural playgrounds, and how to start/what to expect! «Read the rest of this article»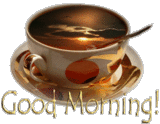 The art of making a great cup of coffee comes not just from choice of bean, but how it is roasted and ground, as well as how much water is used in the brew. Each of these factors have an effect upon the taste, body, acidity, aroma and balance of each cup.
Definitions of Characteristics:

Acidity: this is a tart fruity, almost "lemony" sensation on the tip of your tongue. Also called brightness, it is a highly desirable flavor characteristic. Usually the acidity is best evaluated once the coffee has cooled slightly to a warm/ lukewarm temperature.
Body: this is described as the thickness or the way the coffee feels in your mouth. Some common terms used to describe body include rich, creamy, full, thin, watery, light, heavy, and syrupy.
Aroma: the smell of gases released when the coffee is brewed. Terms used to describe aroma include spicy, wine-like, grassy, musty, earthy, floral, nut-like, or acidic. «Read the rest of this article»
There are two types of drinkable coffee in the world: Arabica and Robusta. They are commonly referred to as gourmet and truck stop. Industry insiders call them specialty coffee and canned coffee. There are several reasons why specialty coffee is more expensive.
Arabica coffee naturally has more flavor than Robusta coffee. Surprisingly, it also has about one-third less caffeine than its cheaper cousin. (Yes, that truck stop brew does have more caffeine.) Specialty coffee tastes stronger because it has more natural taste not because it has more caffeine. Also, specialty coffee tends to be roasted darker, which adds more flavor to the beans.
Arabica sells for a premium not only because of its taste, but because of how it is grown and processed. Arabica plants take longer to start producing crop, are more susceptible to disease, are grown at higher altitudes and use much more hand labor, all of which add to production costs. «Read the rest of this article»