Topic: Parole Violation

Clarksville, TN – Clarksville Police Department Detective Tanner Pew is searching for a missing adult and is requesting public assistance. The missing adult male is 48-year-old Shon Allen McAleer from Clarksville.
McAleer is currently serving a 50-year sentence for three counts Armed Robbery and was allowed to serve most of his time on parole instead of in jail. McAleer was last seen on October 21st, 2016, and has a Parole Violation Warrant on file.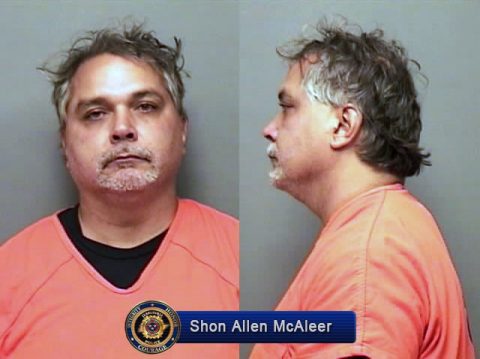 «Read the rest of this article»

Clarksville, TN – A mid-morning traffic stop resulted in a slightly injured police officer and an aggravated assault warrant in the Kroger's Grocery parking lot at 1489 Madison Street.
District 2 Patrol Officer David McLaughlin stopped a black four-door Honda Accord at 11:08am because of outstanding arrest warrants. Eric Todd Jackson initially stopped for the officer, but refused to get out of his car.
«Read the rest of this article»

Clarksville, TN – Montgomery County Sheriff's Office (MCSO) Deputy Daniel Gagnon discovered a mobile one pot meth lab during a traffic stop on Dover Road Wednesday night.
As Gagnon approached the vehicle during the traffic stop, he recognized the driver as Shawn Jones, 36, who has several local active warrants on file.
Jones a convicted felon, was in possession of two rifles, which is in violation of his parole.
«Read the rest of this article»

Clarksville, TN – On January 20th, 2015 around 8:45pm the Clarksville Police Department responded to a shooting at 321 Lansinger Lane. Investigators were looking for Timothy David Shoffner who was directly involved in this incident.
With some team work with the Clarksville Police Department's Detective Michael Ulrey and the CPD's District 1A shift, Timothy David Shoffner was taken into custody at the Wal-Mart on Fort Campbell Boulevard.
«Read the rest of this article»

Clarksville, TN – A man was taken in custody a little after midnight on July 1st, 2011, for the robbery of the Heritage Bank at 3845 Trenton Road. Good old fashion Police work and assistance from the media were instrumental in developing a suspect in the bank robbery in less than 24 hours after the crime was committed.
Shortly after the media aired or published the pictures and video from the bank robbery, tips flowed into the Police Department. One of the tipsters identified the suspect, Kenneth Evan Powers facially, but also recognized that Powers did not have his false teeth in at the time of the robbery.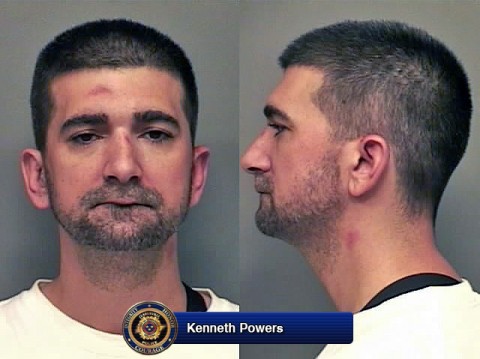 «Read the rest of this article»