Clarksville, TN – A man was taken in custody a little after midnight on July 1st, 2011, for the robbery of the Heritage Bank at 3845 Trenton Road. Good old fashion Police work and assistance from the media were instrumental in developing a suspect in the bank robbery in less than 24 hours after the crime was committed.
Shortly after the media aired or published the pictures and video from the bank robbery, tips flowed into the Police Department. One of the tipsters identified the suspect, Kenneth Evan Powers facially, but also recognized that Powers did not have his false teeth in at the time of the robbery.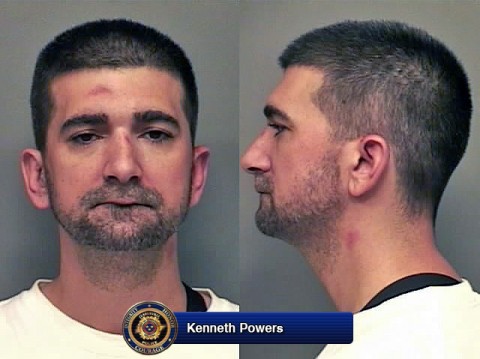 Police continued to gather evidence to provide further confirmation that Powers was the man they were looking for and Detective Rodney Lifsey took out a Robbery warrant for Powers on June 30th. Police searched in earnest to locate Powers and finally tracked him down to a trailer off of Cumberland City Road in Stewart County.
A Stewart County Judge signed a search warrant for the trailer and Detectives from the Clarksville Police Department, Deputies from the Stewart County Sheriff's Office Tactical Unit and Cumberland City Police Department officers went to the trailer and tried to make contact, but there was no answer at the door.
The Tactical Unit made forced entry into the trailer and found Powers inside. Powers was not cooperative, a Taser was deployed, and he was taken in custody. There was no one else inside of the trailer. While inside of the trailer, there were items recovered which were associated with the robbery, but no money was recovered. Kenneth Evan Powers was transported and booked into the Montgomery County Jail around 8:00am this morning.
Kenneth Evan Powers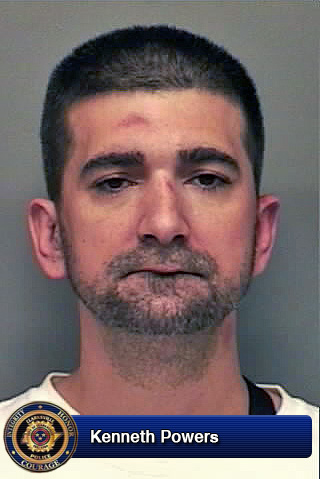 Name: Kenneth Evan Powers (W/M)
DOB: 2-5-78
Given Address: 1500 Zinc Plant Road Clarksville, TN
Arresting Officer: Rodney Lifsey
Charged With: Robbery
Booked Into: Montgomery County Jail
Bond: $75,000
Powers has an extensive criminal history locally and also from New York, Georgia, and Wisconsin. He is also on hold in the Montgomery County Jail for a Parole Violation out of Wisconsin.
The lead investigator is Detective Rodney Lifsey. Anyone with information, call 931-645-8477.
For more on the story, see: Heritage Bank on Trenton Road Robbed