Topic: Patrick Smith
APSU Sports Information

Nashville, TN – This was the only way it could end.
After a heart-rending loss to Tennessee State on a last-second play a year ago, the only possible way to exorcise those demons was to stand tall and fend off the Tigers in the exact same scenario this season.
And that's exactly what Austin Peay State University football did Saturday night in Ohio Valley Conference play at Nissan Stadium, making a late score stand up in a 21-17 victory—Austin Peay's first against Tennessee State since 2011.
«Read the rest of this article»
APSU Sports Information

Clarksville, TN – The Austin Peay State University football team racked up a school record 644 total yards of offense against Tennessee State, Saturday at Fortera Stadium, but suffered a heartbreaking 41-40 loss in the final seconds after taking the lead with 1:05 remaining on the clock.
«Read the rest of this article»
APSU Sports Information

Nashville, TN – On a day when the weather conspired to limit the passing game, Austin Peay State University and Tennessee State engaged in some trench warfare in the mud and the muck at Hale Stadium, Saturday. Despite the best defensive effort by the Governors in 2015, Austin Peay was vanquished by the hosts, 20-6.
For the Governors (0-9, 0-6 OVC), the loss represented their most recent best chance to snap the nation's longest road losing streak (36 games) and earn their season's first win. Tennessee State (4-4, 1-4 OVC) picks up its first conference victory in 2015.
«Read the rest of this article»
Austin Peay (0-8, 0-5) at Tennessee State (3-4, 0-4)
Saturday, October 31st, 2015 | 2:00pm
Nashville, TN | William J. Hale Stadium

Clarksville, TN – Down I-24 goes the Austin Peay State University football team this weekend, set for a 2:00pm, Saturday, start at Hale Stadium against Tennessee State.
The Govs (0-8, 0-5 OVC) and Tigers (3-4, 0-4 OVC) enter play as the only two OVC teams still seeking a conference victory, although Austin Peay's motivations run deeper—the Governors seek to put an end to their Division I-high 35-game road losing streak, which stretches back to their 2010 meeting with Tennessee State at then-LP Field (now Nissan Stadium).
«Read the rest of this article»
Clarksville, TN – When Emmett Shaffer boarded Southwest Airlines flight #345, bound for New York, it was just another business trip.  Shaffer was headed to New York for the week to work with some new clients on behalf of his employer, J&J Worldwide Services.
Little did he know, that on this flight, he was in danger.  He could have been killed.
We never think about that.
«Read the rest of this article»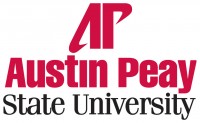 Clarksville, TN – In 1971, the U.S. Army established at Austin Peay State University the Army Reserve Officers' Training Corps (ROTC) for recruiting, training and commissioning future Army officers.
In the 40 years since, hundreds of cadets have been commissioned at APSU as second lieutenants in the Army. The program also has earned the reputation as one of the nation's finest, having won several awards for training and management performance standards. In addition, the program has been the best in the nation and had the top cadet in the nation in previous years. «Read the rest of this article»
"…to develop a thoughtful and productive community of young people who can change the world in a lasting and positive way…"
With a $5,000 matching gift from the Dandridge Trust, "Mission Clarksville"  made its formal debut Monday evening with a video presentation and a "meet and greet" with program administrators and more than two dozen  representatives of  Clarksville businesses, schools and media. The initial funding is directed to offset start-up costs for this ministry. The Dandridge Trust is a charitable organization closely related to the Episcopal Church.
Patrick Smith, Executive Director of Mission Clarksville,   urged listeners to "raise expectations," noting that our children "will rise to the occasion." His message is simple: create a healthy outlook on life, on relationships, on leadership, on responsibility by working hard, working as part of a team and a community, and giving back to that community. «Read the rest of this article»