Topic: Peace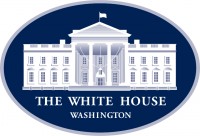 Washington, D.C. – "If there's one thing Americans need to know about the healthcare plan President Donald Trump unveiled last week, it's this: The president is delivering more choice, lower costs, and better care for every American, whatever their healthcare needs or however their healthcare is paid for," Health & Human Services Secretary Alex Azar writes in Townhall.

"The previous administration's attempt to fix our healthcare system, the Affordable Care Act (ACA), focused primarily on a tiny slice of American healthcare: the individual insurance market. President Trump's plan goes much further."
«Read the rest of this article»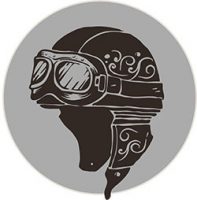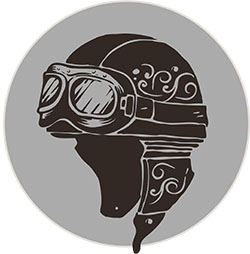 Clarksville, TN – The title of this post sounds like an oxymoron, but I think if bikers read it, they'll know what I mean. For me anyway, when I'm rumbling down the highway, I can hear the peace and quiet inside of me. Calm as a clam, cool as the other side of the pillow.
It's that "Peace" you have within you while riding, and there's a "quiet" calm inside of you that controls the chaos outside of you.
It's the motorcycle experience.
With so much around you, your confidence and calming approach to biking maintains your attitude for the experience.
«Read the rest of this article»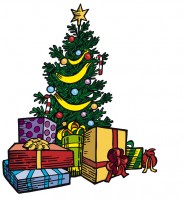 I decided to hold off on writing anything lately.  For one, I've been extremely busy with helping to prepare the opening of Zack & Heather Gates' next LASATERS® location in Cleveland, TN.
Secondly, every time I think of writing, I draw a blank – not just a blank, but a not-getting-a-single-thing-to-write-about, blank. I think, that now, I know why… it's Christmas… kind of.
For over the past month I've been traveling to Cleveland each week for 3-4 days at a time. I've been working with Zack (and sometimes my oldest son, Joriah) on his store build out; the cabinetry, the pergola-styled booth seating, the counter tops, administrative stuff to prep for opening, and what feels like a million other things. «Read the rest of this article»
A Devotional By Brother Shep
Today, I was wondering if people who don't know me, when they see me can they tell that I'm a Christian? Paul wrote in Galatians 6:17, "From henceforth let no man trouble me: for I bear in my body the marks of the Lord Jesus."  Paul had physical scars on his body because he had been beaten, thrown in jail, shipwrecked and all of these scars on his body were visible. You see the scars and they're there because he served Jesus, here is proof of that.
I serve Him, but I wonder about me. I have not been beaten, thrown in jail, or shipwrecked. I have no physical scars to show because I'm a Christian. So what are the marks on us that people can see? I think we find the marks in Galatians 5:22 where it tells us what are the fruits of the spirit. In other words, what can people see us producing? There are 9 of them. After all there are only 9 of them. Remember that is what Pastor Jimmy Terry told us. They are love, joy, peace, long suffering, gentleness, goodness, faithfulness, meekness, and temperance. If someone looks at you today, can they see these qualities in you?
This is Brother Shep asking you to think about this.
Nashville -Nobel Peace nominee Cindy Sheehan, Singer/Songwriter David Rovics, and the Reverend Henry Blaze will join musicians, poets, speakers, and dancers at a rally to be held on Sunday,  June 14, 2009 at the band shell in Centennial Park in Nashville from 11:00 a.m. to 7:00 p.m.
Mrs. Sheehan will be speaking about the robbery of billions of dollars to bail out financial speculators who have wrecked the economy through their greed and neglect. A small number of very wealthy people and international corporations are reaping billions of public money being bailed out and  in their pursuit of war and occupation in the Middle East. Tennesseans are losing thousands of jobs because of this irresponsible and covetous behavior. Thousands of people are saying "No more bail outs to the people and corporations that are causing so much pain and death." «Read the rest of this article»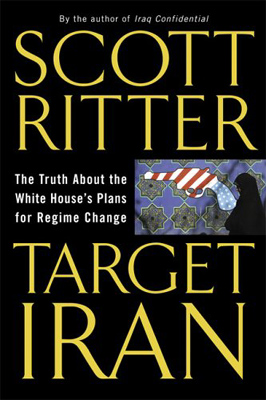 It's happening in Louisville, Kentucky, but it would be worth the travel from Clarksville to join former UN weapons inspector Scott Ritter and special guests Lizzie West & Baba Buffalo for a lively discussion about the "War on Terror" with Iran in the crosshairs. Ritter will speak at The Clifton Center, 2117 Payne St. in Louisville on Thursday June 26th, 7:30pm. The subject: how to deal with Iran.
In an interview with Amy Goodman on April 28, Ritter stated:
"There is no doubt in my mind that the US is planning right now, as we speak, a military strike against Iran." Ritter warns that such an attack is unnecessary, and if launched, could provoke a massive response with catastrophic consequences to millions of people, including Americans.
"The most important thing to know about Scott Ritter is that he was right." — Seymour Hersh
Ritter famously and accurately argued in 2002 that Iraq no longer had WMD when he spoke in Louisville that year. He now recommends diplomatic engagement with Iran, and supports local and national efforts to pass resolutions urging President Bush to refrain from ordering any military attack against Iran without explicit Congressional authorization. «Read the rest of this article»
Editor's Note: American casulities in Iraq have reached 3987; 84 of those were from Tennessee, 4 from Clarksville. We are rapidly coming up on the fifth anniversity of the invasion and occupation of Iraq.

On March 15, 2008, the sacrifices of those affected by the conflict in Iraq during the past five years will be honored. Support and sympathy will be expressed for the members of the U.S. armed forces, their families and the people of Iraq.
Citizens will gather at noon Saturday, March 15 at the Amphitheater at the Bicentennial Mall at 600 James Robertson Parkway in downtown Nashville. There will be speakers – most of them veterans and their families, and music – all expressing hope for peace in the future. The program will end on an upbeat note, with a performance by the men's choral group "Nashville in Harmony".
At 3PM, veterans, military family members and others will carry a large canvas, bearing the names of Tennesseans killed in Iraq, up the hill to the War Memorial Plaza. The 93 names will be symbolically added to the names of those Tennesseans who have died in previous conflicts. This event, titled "Steps to Peace", will express the hope that there will be no further casualties to memorialize. «Read the rest of this article»
Chris Lugo announced his Democratic bid for the US Senate seat today in Nashville by encouraging Tennesseans to vote for peace in 2008. Lugo thinks the time has come for a Democratic Senator for Tennessee.
"We have had over a decade of Republican representation in the US Senate and look at where it has gotten us. We are at the bottom of almost every social indicator for quality of life. We are near the bottom of the list in terms of health, education, life expectancy and even infant mortality. It is time to invest in the health of our state instead of wasting our federal dollars on war and corporate subsidies." — Chris Lugo
Lugo said he is seeking the U.S. Senate seat because "it is time to end the war and bring the troops home. It is time to use our taxpayer dollars wisely to provide universal healthcare. It is time to repair our nation's domestic infrastructure. It is time to end poverty in America. It is time to end our dependence on oil by developing safe and viable alternative energy sources. It is time to leave our children a clean, healthy and peaceful environment in which to live and raise their families." «Read the rest of this article»

Peace on Earth, good will toward men.
Have you heard these words this Christmas season? The genocide continues in Darfur. Resolutions are passed but there is no action to protect the people. 
This past week I watched the new HBO movie, Sand & Sorrow, narrated by George Clooney, who was trying to explain why the genocide continues. It prompted me to again contact my representatives urging them to support ACTION. «Read the rest of this article»
The Clarksville premiere screening of UnCounted the Movie will be held tonight at the Unitarian Universalist Fellowship on Highway 41A South at 7 p.m. Admission is free. The film, written and directed by Nashville filmmaker David Earnhardt, addresses the issues surrounding electronic voting and calls for a paper trail documenting all electronic voting.
Activist Bernie Ellis, who is featured in this film, will facilitate a panel discussion on electronic voting following the film.
Earnhardt was also originally scheduled to attend this session and field questions, but a traffic accident on Thursday that injured family members precludes his attending this event.
The program is sponsored by the Unitarian Universalists, the Freethinkers for Peace and Civil Liberties, and Clarksville Online. Refreshments will be served and the public is welcomed to the first public showing in Clarksville of this important film.