Topic: Pediatrics
Written by Maria Yager
Blanchfield Army Community Hospital Public Affairs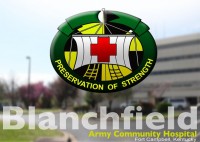 Fort Campbell, KY – In the Army, training simulators are used on a regular basis to keep Soldiers ready. In aviation a flight simulator can replicate the most treacherous of flying conditions allowing the crew to gain experience and confidence to respond. An egress trainer prepares Soldiers to safely escape a Mine Resistant Ambush Protected vehicle rollover.
And, at Blanchfield Army Community Hospital, a state-of-the-art obstetrics and pediatrics simulator is preparing Soldiers and their civilian counterparts on the Labor, Delivery and Recovery Unit to save the lives of women and unborn children faced with life- threatening labor and delivery complications.
«Read the rest of this article»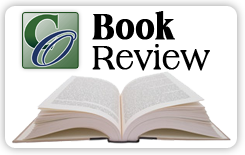 Clarksville, TN – Clarksville resident Dr. Harold Vann served as a pediatrician for 37 years.
His training began at the University of Tennessee Medical School followed by an internship and residency in Pediatrics at the City of Memphis Hospital followed by another residency in Pediatrics at Vanderbilt University.
He served as president of the Tennessee Chapter of the American Academy of Pediatrics and he is distinguished for his efforts to establish KidsCare, a pediatric clinic devoted to serving TennCare patients in Montgomery County; Dr. Vann served as Chief of Pediatrics and Chief of Staff at Clarksville Memorial Hospital.
«Read the rest of this article»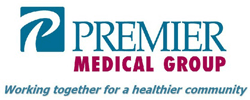 Clarksville, TN – Premier Medical Group is pleased to announce the addition of Dr. Ashley Blankenship to their Pediatric specialty practice.
Dr. Blankenship, a native of West Memphis, Arkansas, studied at Hendrix College in Conway, Arkansas and received her doctorate degree from the University of Arkansas for Medical Sciences in Little Rock. She completed her residency at the University of Mississippi Medical Center.
«Read the rest of this article»
Dallas, TX – Hospitalizations for children with high blood pressure  and related charges dramatically increased during 10 years ending in 2006, according to a study published in the American Heart Association journal Hypertension.
This nationally-based study is the first in which researchers examined hypertension hospitalizations in children. «Read the rest of this article»


Yes, pumpkin carving is fun. But it can turn Halloween into a nightmare, too. Just ask Brad Gruner, starting quarterback for the University of New Mexico's football team. Last year, his season ended when he cut a tendon in his throwing hand while carving a pumpkin. And for Anita Lo, owner of the West Village Restaurant Annisa, a similar accident in her teens dashed her hopes of becoming a pianist. Such injuries come as no surprise to emergency room physicians and hand surgeons who see them in droves this time of year.
«Read the rest of this article»