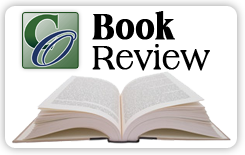 Clarksville, TN – Clarksville resident Dr. Harold Vann served as a pediatrician for 37 years.
His training began at the University of Tennessee Medical School followed by an internship and residency in Pediatrics at the City of Memphis Hospital followed by another residency in Pediatrics at Vanderbilt University.
He served as president of the Tennessee Chapter of the American Academy of Pediatrics and he is distinguished for his efforts to establish KidsCare, a pediatric clinic devoted to serving TennCare patients in Montgomery County; Dr. Vann served as Chief of Pediatrics and Chief of Staff at Clarksville Memorial Hospital.
When he retired, he was honored with the Tennessee Medical Association's Distinguished Service Award
Transitioning from practice in 1995, Dr. Vann became the executive director of the Cumberland Pediatric Foundation. As Clinical Professor of Pediatrics he led the pediatricians of middle Tennessee including those of Vanderbilt Children's Hospital in improving the care of children. He is joyful that Cumberland Pediatric Foundation continues to grow and serve after his retirement in 2001
After his retirement, Dr. Vann began working with addicts in both jails and rehab centers. As a result of the wisdom gained throughout his life, he has just published Coping with Life: Finding Joy in Dealing with Troubles. The paperback edition is available on Amazon.com for only $6.29 with the Kindle version just $2.99. The path to coping with grief encompassed in the book's pathway is worth more than any monetary cost.
The twelve stages of overcoming grief in Coping with Life are loss, denial, bargaining, anger, blaming, sadness/depression, adjustment, meaning, faith, hope, love and joy. Based on Biblical directions, Coping with Life is a practical look at the realities of coping with trouble throughout one's life.
Dr. Vann warns the reader from the beginning that there is no need to look for trouble because it will come no matter what. The challenge is to learn to deal with the difficulties in life and attain joy no matter what.
Do not expect to be told that you need not confront difficult situations if they present yourself. An example of the need for action is presented when Dr. Vann discusses anger. One day when Dr. Vann stopped at a local drug store, he saw two unattended children in a car. He immediately requested that an announcement be made in the store for the parent to come forth.
The mother was angry and insisted she had only left the children for a "minute." As anyone who has watched the news can testify, the temperature in a car can rise rapidly and endanger the children to the point of death. Dr. Vann had no hesitation in advocating for these innocents. He admits that other people might have considered his actions "meddling" but his concern was for the children.
Dr. Vann's approach to life is one of common sense. He uses his own experience both for positive and negative coping methods throughout the book.
In the chapter on "Sadness/Depression," Dr. Vann discusses the difference in temporary sadness and depression and clinical depression, a serious mental illness and its treatment. He does not advocate just letting clinical depression "take care of itself," but admonishes anyone with this condition to seek medical help until positive results are obtained.
A major addition to the book is the testimony of one of the people Dr. Vann first met in jail. In the chapter entitled "Meaning," Mike Smith tells of his life of addiction, relapse, and finally his path to redemption. He is now a psychologist on the road to a Ph. D, is married and has twins. Had he not met Dr. Vann at the lowest point in his life, Mr. Smith might not have ever recovered from drug addiction.
Coping with Life is a self-help book based on practical information based on wisdom that anyone can follow. It requires the reader to think about his own situation, whatever that might be, and examine the stages that grief can impose on one's happiness. The steps that Dr. Vann discusses can easily become stuck in one's psyche and cause even greater grief if not corrected. Few people do not know someone who has become bitter after a loss, or a person coping with grief by substituting hoarding or alcohol for the former joy that has been lost.
Coping with Life can change the life of anyone who encounters trouble and grieving. How much better to take charge of the necessary emotional responses required to find happiness again than to live in misery!
Readers can be thankful that Dr. Harold Vann decided to use the wisdom he had gained for the benefit of others rather that retiring to live a life without purpose. His writing can indeed help one to cope with life. In addition, he asks readers to send suggestions to his e-mail, (Notice: The center word is "mit," not "with.") in anticipation of his next edition. He also has a web site at www.copingwithlife.com .