Topic: Precious Friends
Humane Society of Clarksville-Montgomery County

Clarksville, TN – Executive Directors, board members and volunteers from Precious Friends Puppy Rescue and the Humane Society of Clarksville-Montgomery County are joining forces to prepare a giant indoor Yard Sale at a building recently donated by Singletary Construction located at 20 Barker Street (off Riverside Drive).
«Read the rest of this article»
Clarksville Montgomery County Green Certification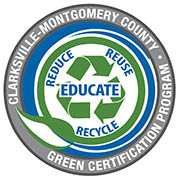 Montgomery County, TN – The Clarksville Montgomery County Green Certification Program (CMCGCP) held the second green ribbon cutting of the week on September 25th, 2018 to celebrate Heritage Bank's completion of the Certification Program.
The ceremony was attended by Clarksville Mayor Kim McMillan, Melinda Shepard of the Clarksville Chamber of Commerce, David Graham Director of Bi-County Solid Waste, CMCGCP Steering Committee member Rose Melton (Altra Federal Credit Union), CMCGCP Steering Committee member Doug Jones (Montgomery County), and CMCGCP Manager Carlye Sommers.
«Read the rest of this article»

Clarksville, TN – The newest business to host a Green Ribbon Cutting for becoming Clarksville-Montgomery County Green Certified is family owned and operated Action Air Conditioning Service Inc.
Action Air Conditioning Service Inc. has been providing the Clarksville area with heating, cooling, sales, and service since 1979. They provide heating and cooling services 24 hours a day, 7 days a week for residential and commercial systems.
«Read the rest of this article»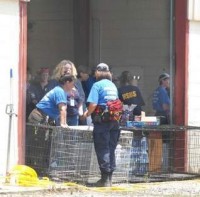 We have an opportunity to stop puppy mills in Tennessee. Currently before the Tennessee Senate is the Commercial Breeder Act (HB0386/SB258). Please voice your support to Montgomery County State Senator Tim Barnes.
We need to make our voices heard. We cannot continue to see Puppy Mill after Puppy Mill raided on the TV news. We must urge our State Legislators to support this Bill. Please highlight in your emails and telephone calls that Puppy Mills trade in domestic animals and currently have little if any regulation. There have been several puppy mill busts recently and it is time as a community to make a stand against this. It is expensive to the state; to the residents and obviously dangerous and harmful to the animals. «Read the rest of this article»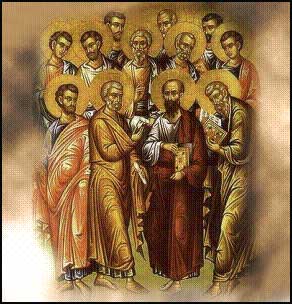 WWJD is sometimes singled out as a standard for measuring moral beliefs and moral decisions. Perhaps we can receive spiritual motivation, too, by asking "What would the Apostles of the New Testament do?"
One Friday morning during my solitary time in fellowship with God, I read a passage of Scripture that spoke to me from Acts 4: 32-37. Verse 34 summarizes the result of corporate and united action taken by the disciples: "There was not a needy person among them." The context sheds light on the meaning of the verse. The disciples shared their time, skills and talents as in response to God's call. They sold their houses and land and shared everything.
In analyzing this verse we see first a direct giving spirit. Their graciousness and personal sacrifice is a principle incorporated into our faith. All major faith groups expose this idea of sharing and giving to others. How can we practice this concept and integrate it into our own lives? As a spiritual people, we recognize the benefits of giving. «Read the rest of this article»