Topic: Race to the Top
Nashville, TN – The Tennessee Department of Education announced that students across the state performed better on the 2013 Tennessee Comprehensive Assessment Program (TCAP) than the previous year, marking three consecutive years of continued improvement.
For the first time since the state implemented more rigorous standards in 2009, more than half of students in grades 3-8 are on grade level in every TCAP Achievement subject, reaching higher levels of proficiency in 2013 on 22 of 24 tested subjects than in 2012.
«Read the rest of this article»
Tennessee Invests $4 Million in Race to the Top Funds
Nashville, TN – The Tennessee Department of Education has pledged nearly $4 million in Race to the Top funds to pay for eight leadership development programs, which will impact future school leaders in more than 20 districts across the state.
The TN LEAD grants were awarded to organizations in partnership with one or more school systems, to either develop or replicate programs aimed at increasing leader effectiveness and improving student outcomes. The programs will target current and pre-service educators, in order to deepen the pipeline of effective leaders in Tennessee schools. «Read the rest of this article»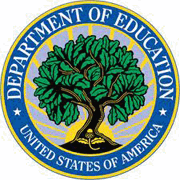 Washington, D.C. – U.S. Education Secretary Arne Duncan released a statement Wednesday applauds Tennessee on its continued statewide improvement on the Tennessee Comprehensive Assessment Program, or TCAP.
"Through Race to the Top, Tennessee took on extraordinarily difficult work in a relatively short period of time," said Duncan. "Early signs of widespread academic progress are not only encouraging but inspiring, and will help lay the ground work for further success as Tennessee continues its commitment to leading the nation in education reform." «Read the rest of this article»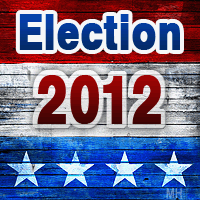 Clarksville, TN – Educaton is one of the most important investments we can make as a state. That is why I have spent several months evaluating the challanges that our community faces.
Spending time in McEwen High School (Humphreys County), Erin ElementarySchool  (Houston County), and New Providence Middle School (Montgomery County) gave me a great deal of insight.
But I want to meet with you to get more direct input from educators, administrators, and parents. «Read the rest of this article»
Calls upon independent organization and department to take a closer look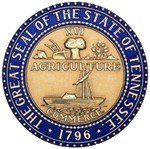 Nashville, TN – Tennessee Governor Bill Haslam today announced that there will be both an external and internal review of the new teacher evaluation system.
He has charged the State Collaborative on Reforming Education (SCORE) with conducting an independent, third-party evaluation and is asking the state Department of Education to formalize a review process, which the department has already begun.
Sen. Jim Tracy (R-Shelbyville) and Rep. John Forgety (R-Athens) are sponsors of a resolution that outlines the review process for the department, which the governor said the administration supports. «Read the rest of this article»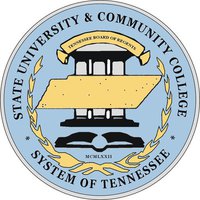 Nashville, TN – Over the past two years, universities and community colleges in the Tennessee Board of Regents system have been rewriting course schedules, developing mentorships with local school systems, and rethinking the way teachers have traditionally been taught and trained in school.
The initiative is expected to transform education programs across the state and help Tennessee turn the corner on improving teacher and student performance.
"The national debate about teacher quality forced us to do some introspective research," said Paula Short, TBR vice chancellor for Academic Affairs. "We saw a need and developed a growing commitment to collaborate on enhancing teacher quality, not just teacher development." «Read the rest of this article»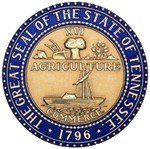 Nashville, TN – Tennessee, one of the nation's leaders in developing bold education reforms, is refining its methods for evaluating teacher preparation programs. Today, the Comptroller's Offices of Research and Education Accountability released a legislative brief, A Review of Tennessee's Report Card on the Effectiveness of Teacher Training Programs, which addresses those efforts.
The legislative brief reviews the Report Card on the Effectiveness of Teacher Training Programs (the report card), which is annually prepared by the Tennessee Higher Education Commission (THEC) to evaluate teacher preparation programs in Tennessee. «Read the rest of this article»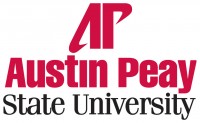 Clarksville, TN – Dr. Ann Assad, associate professor of mathematics and statistics at Austin Peay State University, set a stack of children's literature books on the table. She flipped briefly through the titles, pausing occasionally to admire the bright, colorful covers of the books.
"We need to engage children in wanting to learn, wanting to solve problems," she said. "One way we can interest them is through literature."
That's not such a groundbreaking statement when talking about a language arts class, but Assad was specifically referring to something completely different – a mathematics class. She, along with APSU assistant professor of education Dr. Lauren Wells, wants to use children's literature to boost elementary school students' science and mathematics comprehension skills, and a new $138,202 grant is helping them do just that. «Read the rest of this article»
Governor Haslam addresses group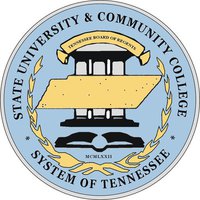 Nashville, TN – Colleges and universities across the state are transforming the way they prepare Tennessee's teachers, and the spotlight was on them Thursday.
As more emphasis is placed on student outcomes through the Race to the Top competition, more attention is focused on preparing teachers to become more successful in the K-12 classroom.
The two public higher education systems in Tennessee – Tennessee Board of Regents and University of Tennessee – are joining alliance with the National Council for Accreditation of Teacher Education and the Council of Chief State School Officers to transform teacher education, and they'll discuss their plans and progress at Tennessee Alliance for Transforming Teacher Education Conference at the Radisson Airport Hotel in Nashville this Thursday.
«Read the rest of this article»
Collective bargaining ban includes outlawing political payroll deductions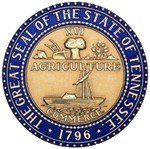 Nashville, TN – On a day when Senate Republicans approved corporate campaign contributions, they added a provision to a bill outlawing collective bargaining that bans teachers from payroll deductions for political participation.
"At a time we should be talking about kids, we're talking about political payback," said State Senator Andy Berke. "Last year, we had a Race to the Top in Tennessee education. This year, we have a Dive to the Bottom." «Read the rest of this article»