Collective bargaining ban includes outlawing political payroll deductions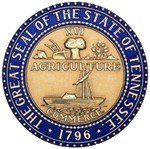 Nashville, TN – On a day when Senate Republicans approved corporate campaign contributions, they added a provision to a bill outlawing collective bargaining that bans teachers from payroll deductions for political participation.
"At a time we should be talking about kids, we're talking about political payback," said State Senator Andy Berke. "Last year, we had a Race to the Top in Tennessee education. This year, we have a Dive to the Bottom."
The Senate approved a conference committee report on Senate Bill 113, which prohibits teachers from collectively bargaining with school boards on a variety of educational and administrative issues. The report added a provision that bans payroll deductions for political activity, in a version that was distributed before the conference committee even met.
Berke, the only Senate Democrat on the committee, was opposed when he proposed the meeting be open to the public in a room with video streaming and recording.
"This report is the result of a closed-door meeting, with no collaboration and no public review," said Sen. Eric Stewart of Belvidere. "It is not a result of the kind of bipartisan work that the governor has requested and the people of Tennessee expect."
The Senate approved the report 19-12, with no Senate Democrats supporting it.
Under the report, teachers would have the potential for limited input on matters regarding pay, benefits and working conditions, but local school boards would have the final say on all such issues. Teachers would have to submit a petition to hold an election in order to determine whether to have any input at all with school boards, and to determine what organizations are represented during such discussions.
Teachers would have no input on a wide range of topics, including where they are assigned, how they are evaluated, and how grant money is spent in their schools.
The majority party has supported teacher-targeting legislation throughout the session, including bills to kick teachers off state boards and changes to tenure based on incomplete reforms.
The report is expected to go before the House as soon as Friday evening.
Sections
Politics
Topics
Andy Berke, Democrats, Race to the Top, Republicans, Teachers, Tennessee State Senate