Topic: Andy Berke
Approximately 2,000 additional jobs to be created
Wolfsburg, Germany – Within the framework of its Strategy 2018 plan, the Volkswagen Group is expanding its industrial footprint in the US. The Board of Directors of Volkswagen Group of America has decided to award the production of the new midsize SUV to the Chattanooga plant in Tennessee.
The Group will be investing a total of approximately US$900 million (€643 million) in the production of a newly developed, seven-passenger SUV, and creating 2,000 additional jobs in the US. About US$600 million (€432 million) will be invested in Tennessee.
«Read the rest of this article»
Expansion to Produce New Midsize SUV Line
Automotive Manufacturer to Invest $600 Million, Create 2,000 New Jobs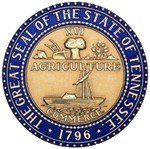 Nashville, TN – Tennessee Governor Bill Haslam and Volkswagen Group of America officials announced today the company will expand its sole U.S. manufacturing facility in Chattanooga, Tennessee.
Volkswagen will add an additional manufacturing line and create the National Research & Development and Planning Center of Volkswagen Group of America. Volkswagen's total global investment for the expansion will be $900 million, with $600 million invested in Tennessee and 2,000 new jobs being created in Hamilton County.
«Read the rest of this article»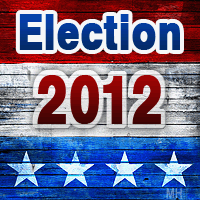 Nashville, TN – As evidence continues to pile up showing that Tennessee's virtual school experiment is failing students and wasting millions of tax dollars, voters are looking for a solution to fix this harmful mistake. Unfortunately, State Senate candidate Mark Green refuses to say whether he'd be part of the solution in repealing this harmful law.
"Mark Green has been dead silent on the legislature's multi-million dollar virtual schools mistake and that speaks volumes," said Chip Forrester, Chairman of the Tennessee Democratic Party. "It's apparent that voters can't trust Mark Green to stand up to his party bosses or the special interests to fix this wasteful blunder." «Read the rest of this article»
Collective bargaining ban includes outlawing political payroll deductions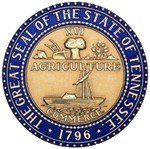 Nashville, TN – On a day when Senate Republicans approved corporate campaign contributions, they added a provision to a bill outlawing collective bargaining that bans teachers from payroll deductions for political participation.
"At a time we should be talking about kids, we're talking about political payback," said State Senator Andy Berke. "Last year, we had a Race to the Top in Tennessee education. This year, we have a Dive to the Bottom." «Read the rest of this article»
Effort to create a Cabinet-level Department on Aging fails


Nashville, TN – Tennessee lawmakers this year adopted legislation to protect seniors from abuse and scams, but stopped short of consolidating dozens of programs for the elderly scattered across 23 state departments and agencies.
As the 2010 legislative session wound toward a close, lawmakers unanimously approved a bill seeking to protect seniors and others from abuse by health care providers. The Senate sent the governor the Elderly and Disabled Adults Protection Act (SB2297/HB2284) on a 27-0 vote on Thursday.
«Read the rest of this article»
Volunteer State and Bredesen have the foresight to grab clean-energy opportunities

NASHVILLE – Texas may be willing to turn down the jobs that come with solar energy, but Tennessee is more than happy to welcome this 21st century industry and the economic benefits that go with it, members of the Tennessee Senate Democratic Caucus said Monday.
"Governor Bredesen has sent a strong message: Tennessee is ready, willing and able to be a center for the solar-energy industry," Senator Lowe Finney of Jackson said. "With our Volunteer State Solar Initiative, West Tennessee will have the top solar energy-generating facility in the region.
"More than 600 Tennesseans will be hired to build the solar farm facility, and others will be hired to operate it."
The story is altogether different in Texas, where legislators did an about-face over the weekend, voting down millions in incentives to draw solar investment to the state.   «Read the rest of this article»