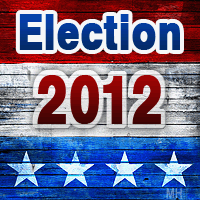 Nashville, TN – As evidence continues to pile up showing that Tennessee's virtual school experiment is failing students and wasting millions of tax dollars, voters are looking for a solution to fix this harmful mistake. Unfortunately, State Senate candidate Mark Green refuses to say whether he'd be part of the solution in repealing this harmful law.
"Mark Green has been dead silent on the legislature's multi-million dollar virtual schools mistake and that speaks volumes," said Chip Forrester, Chairman of the Tennessee Democratic Party. "It's apparent that voters can't trust Mark Green to stand up to his party bosses or the special interests to fix this wasteful blunder."
In 2011, the Republicans in the legislature passed HB 1030, a bill allowing virtual schools to set up shop in Tennessee, leading to the creation of the Tennessee Virtual Academy (TNVA).  The corporation that operates the Tennessee Virtual Academy is K12 Inc., a Virginia-based company co-founded in 2000 with a multi-million dollar investment from Michael Milken, a disgraced financier who pleaded guilty to securities fraud in 1990 and served two years in prison.
"We are not going to improve student achievement in this state as long as special interests and politicians are diverting millions of our education dollars to a big, out-of-state corporation that was co-founded by a convicted felon," said Forrester. "Tennesseans cannot afford to elect another politician like Mark Green who will refuse to take a stand for our students while an unaccountable corporation squanders our tax dollars and gambles with the future of our children."
After one year in existence, the Union County School System, the headquarters county for TNVA, required an $8 million increase in funding.  After compiling test scores for school systems in Tennessee, the Virtual Academy scored in the bottom 11 percent of schools in the state.  State officials have called for an investigation into the Tennessee Virtual Academy and the law that created it.
Background