Topic: Tennessee Virtual Academy
Tennessee Representative Joe Pitts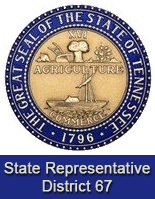 Nashville, TN – Just a few short years ago the Tennessee General Assembly passed legislation that would allow for-profit companies to create and operate virtual public schools. These schools would have a state-wide reach and offer all classes on-line.
Immediately upon passage of the law, the company K12, Inc. contracted with the Union County Tennessee School District to set up the juggernaut now known as the Tennessee Virtual Academy, serving students in kindergarten through 7th grade.
Since its founding as a public virtual school, the Tennessee Virtual Academy has failed its students and the families who depend on our public education system to provide a good education for all students.
«Read the rest of this article»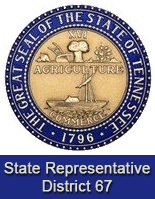 Nashville, TN – In the book, The Abilene Paradox, the author describes a family that makes a Sunday afternoon trip to Abilene when none of the members really want to go. They just go along because they assume everyone else wants to make the trip.
That describes exactly the paradox of the statewide virtual school juggernaut created by some in the Tennessee General Assembly in 2011. I say "some" because I did not support the measure. Those that voted for the bill probably assumed everyone or someone wanted to make the trip to trying what is now a failed experiment in creating a statewide virtual school. «Read the rest of this article»
A bill has been filed to close poor performing for-profit virtual schools
John Tidwell, Tennessee State Representative for District 74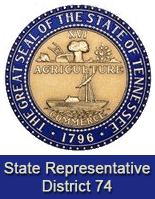 Nashville, TN – The day after a news story by News Channel 5's Phil Williams broke alleging a potential grade-fixing scheme by the K12, Inc. operated Tennessee Virtual Academy, the House Education Subcommittee heard legislation that would limit or abolish this underperforming and highly controversial experiment.
Passed in 2011 despite overwhelming evidence of poor performance nationwide, the Tennessee Virtual Schools Act allowed the for-profit Virginia based firm K12, Inc. to begin operating in our state. Since then, the Tennessee Virtual Academy has achieved the lowest scores possible (1 out of a potential 5) in all categories of the state's TVAAS grading system. «Read the rest of this article»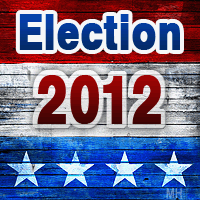 Nashville, TN – As evidence continues to pile up showing that Tennessee's virtual school experiment is failing students and wasting millions of tax dollars, voters are looking for a solution to fix this harmful mistake. Unfortunately, State Senate candidate Mark Green refuses to say whether he'd be part of the solution in repealing this harmful law.
"Mark Green has been dead silent on the legislature's multi-million dollar virtual schools mistake and that speaks volumes," said Chip Forrester, Chairman of the Tennessee Democratic Party. "It's apparent that voters can't trust Mark Green to stand up to his party bosses or the special interests to fix this wasteful blunder." «Read the rest of this article»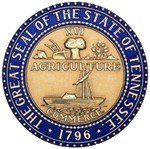 Clarksville, TN – Tennessee State Senator Tim Barnes said he is troubled by the dismal performance of a for-profit Tennessee school and renewed calls for broad investments in public education.
"We're taking students out of good schools in Montgomery County, and then turning their education over to a for-profit company that runs a failing program," Senator Barnes said. "Meanwhile, our local schools lose state dollars but still have to do the same job. It just defies common sense." «Read the rest of this article»
Student Proficiency Scores "Dismal"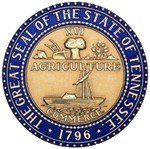 Nashville, TN – Tennessee State Representative Joe Pitts (D-Clarksville) said today that he plans to introduce legislation in January, 2013 to address severe deficiencies in the virtual school law created in 2011.
Recent release of student proficiency results by the Department of Education indicate the virtual school, K-12, Inc. d/b/a Tennessee Virtual Academy is deemed a dismal failure and is in need of immediate remediation.
"The virtual school experiment passed by the Tennessee General Assembly in 2011, has failed and our hands are tied to address the poor results by students in this for profit virtual school," said Pitts. "The legislation I will propose will attempt to address the lack of accountability in the first year of a virtual school," Pitts said. «Read the rest of this article»