Topic: Ray Colon

Clarksville, TN – Jaquez Willis is on a mission. His determination to earn his high school diploma is so great that he walks seven miles from his home near Northwest High School in Clarksville, Tennessee to the Continuing Education Center on Greenwood Avenue where he is enrolled in Adult Education.
Then he walks seven miles home. Day after day, his goal gets a little closer and the hope in his heart grows a little bigger.
«Read the rest of this article»

Clarksville, TN – The Clarksville Police Department had a retirement ceremony at Police Headquarters. Family, friends, fellow officers, and coworkers were on hand to wish Detective Ray Colon and Crossing Guard Peggy Gray a fond farewell.
Ray Colon had 17 years with the department serving as a patrol officer, field training officer, crime prevention, and completed his career as a Detective.
«Read the rest of this article»

Clarksville, TN – Clarksville Police are requesting the public's assistance to locate a runaway juvenile, Megan Crawford, 16. She was last seen in her bedroom at 2755 Ann Drive on June 8th around 12:10am.
Her parents told police that around 12:15am, they heard a thud upstairs, went to check on their daughter, found the window open and Megan was gone. It is believed she jumped out of the second story window and then left in a car.
«Read the rest of this article»

Clarksville, TN – The Clarksville Police Department is asking for the public's assistance to identify three suspects who tried to purchase over $1,500 of merchandise from a Wilma Rudolph Boulevard business over a two day period, using counterfeit bills.
On January 22nd, 2012, the counterfeiters successfully purchased $700.00 worth of merchandise using counterfeit $20.00 bills.
«Read the rest of this article»

Clarksville, TN – A Clarksville Police Department investigation which has been ongoing since July 2011, has resulted in two men being charged with 23 Counts of Burglary for thefts of catalytic converters.
Detective Raymond Colon has been investigating the thefts of catalytic converters from several areas around the city.  Through the course of his investigation, he received information which lead him to Anthony Wilkins and Shaun Kuykendall as suspects in the catalytic converters thefts.

«Read the rest of this article»
Two Arrested – Danny Martin and Marquis Tanner

Clarksville, TN – On May 6th, 2011, around 9:45am, two burglars got a surprise after they kicked in the door of a Kim Drive residence.  The homeowner had a handgun and fired at the two burglars after they entered her house.
A 27 year old female was home alone and heard the doorbell ring, accompanied shortly thereafter by a loud bang at the front door. After she heard the loud bang, the woman grabbed her 40 caliber handgun, made her way toward the front door, and yelled "I've got a gun".
«Read the rest of this article»

Clarksville, TN – On April 5th, 2011, around 11:00pm, a 47 year old man was involved in an altercation with another man at the intersection of Crossland Avenue and Madison Street. The altercation was caught on video which was turned over to police.
As witnesses were passing by, they saw the 47 year old man and another male standing in the street appearing as though they were going to fight. «Read the rest of this article»

Clarksville, TN – On April 4th, 2011, around 8:25pm, officers were called to investigate an alleged sexual assault which had already occurred. 
According to the victim, Gregory Shearer, a gun was pointed at him and he was forced to have sexual relations at various locations around Clarksville.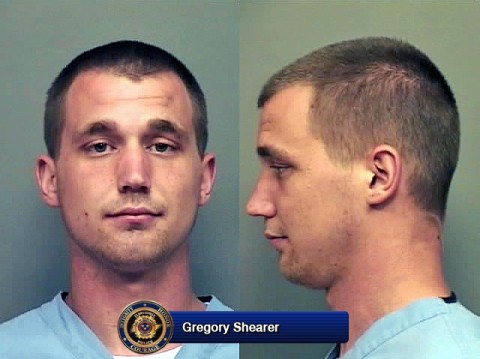 «Read the rest of this article»

Clarksville, TN – On October 22nd, 2010, around 3:39pm, officers responded to a bank robbery at the First Federal Savings Bank, 2070 Wilma Rudolph Blvd.
When officers arrived they were told a male entered the bank through the doors located on the Wilma Rudolph side of the building, walked up to a teller window, and demanded money; there was no weapon displayed when the man approached the teller window.
«Read the rest of this article»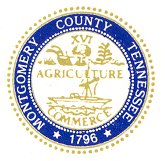 Drug Courts have become a popular method for dealing with drug offenders without resulting to the expense of incarceration. 85 participants have been accepted into the Montgomery County Drug Court program since its inception in 2005. 28 participants have graduated the local program, including Ruby Hendrickson and John Young who graduated on Friday.
Ruby Hendrickson completed the program with 813 days of sobriety in just over two years. "I am a grateful recovering addict, I want to thank Drug Court for coming into my life. It was hard but I did it. When I started, I was scared, I was mad. I ended up spending a year away from my family, but I stuck with the program."
John Young was in the program for about 3-1/2 years and completed the program with 228 days of sobriety. Young credited his faith with helping him to complete the program. "It's been a long three years." he said.
«Read the rest of this article»