Topic: Republican
"That they would bend their conscience and character to please one man, Donald Trump, is un-American…"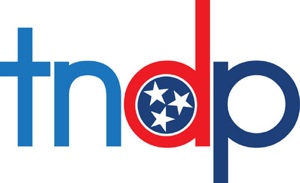 Nashville, TN – Tennessee Democratic Party (TNDP) Chair Mary Mancini released the following statement addressing Senators Marsha Blackburn and Bill Hagerty decision to vote to oppose certifying the results of the 2020 election:
"Joe Biden and Kamala Harris won the election. As of today, Donald Trump has lost 60 out of 61 lawsuits contesting the results, and countless state election officials – both Republican and Democrat – have demonstrated the integrity of the November election."
«Read the rest of this article»
Lt. Governor McNally, Senate Majority Leader Jack Johnson and Republican Caucus Chairman Ken Yager receive unanimous approval for another term
Nashville, TN -Tennessee's Senate Republican Caucus met today in Nashville where they voted unanimously to renominate Lt. Governor Randy McNally to a third term and to return Senator Jack Johnson (R-Franklin) and Senator Ken Yager (R-Kingston) to their top leadership roles as Majority Leader and Republican Caucus Chairman respectively.
«Read the rest of this article»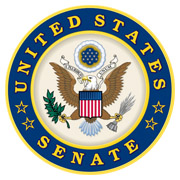 Maryville, TN – United States Senator Lamar Alexander (R-Tenn.) today released the following statement concerning President Donald Trump's intent to fill the U.S. Supreme Court vacancy following the passing of Justice Ruth Bader Ginsburg, and Senator Mitch McConnell's (R-Ky.) announcement that the Senate will vote on that nomination:
"No one should be surprised that a Republican Senate majority would vote on a Republican President's Supreme Court nomination, even during a presidential election year. The Constitution gives senators the power to do it. The voters who elected them expect it."
«Read the rest of this article»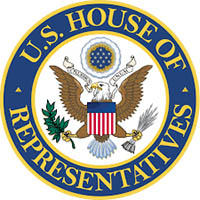 Washington, D.C. – Moments ago, U.S. Representative Mark Green sent a letter to Select Subcommittee on the Coronavirus Crisis Chairman James Clyburn (D-SC) calling on him to rescind his partisan attacks on coronavirus response efforts in Tennessee and in three other states led by Republican governors.
Representative Green said, "I am writing to you expressing my severe concern over your letters to four states led by Republican governors, including my home state Governor Bill Lee of Tennessee. The White House Coronavirus Task Force report has 21 states listed as being 'in the red zone.' Yet, for some reason, only four of these states, all with Republican governors, were on the receiving end of your letter."
«Read the rest of this article»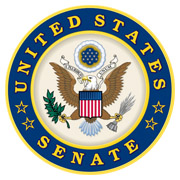 Washington, D.C. – U.S. Senator Lamar Alexander (R-Tenn.) today released the following statement after the U.S. House of Representatives passed the Great American Outdoors Act by an overwhelming 310-107 bipartisan vote. The Senate passed the legislation 73-25 on June 17th, 2020 and the bill now heads to the president's desk to be signed into law.
The legislation includes the "Restore Our Parks Act" that Alexander first introduced in 2018 and permanent funding for the Land and Water Conservation Fund, which President Reagan's 's Commission on Americans Outdoors recommended in 1985 when Alexander was its chairman.
«Read the rest of this article»

Salt Lake City, UT – Tennessee may be home to some of the highest crime rates in the country, but as the latest FBI report details, it's also home to safe havens. The database identifies more than twenty cities and towns with violent crime rates that fall below two per 1,000 people.
At the same time, all but three of those cities reported property crime rates below the national average.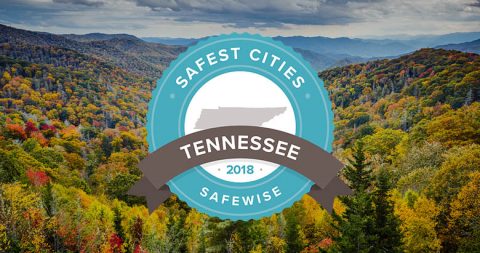 «Read the rest of this article»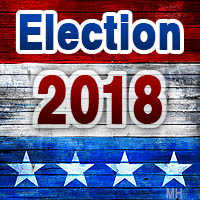 Clarksville, TN – A longtime local trustee official has announced her candidacy to be the next Montgomery County Trustee.
Corinthia P. Elder, 47, has qualified to run in the May Republican primary. If she wins, she'll run in the August general election to succeed current Trustee Brenda Radford. She currently serves as the county's chief deputy trustee.
"It's very important that the next County Trustee be someone with the education, experience and leadership skills to lead the office," Elder said. "I believe with my past work experience, I am qualified to hit the ground running and lead the office forward on Day One."
«Read the rest of this article»
New bill will make it explicitly clear that fundraising on state-ownded property is illegal.

Nashville, TN – Tennessee Governor Bill Haslam hosted yet another private political fundraiser for a Republican candidate at the Executive Residence on Monday.  Following the event for Senator Marco Rubio, Democrats again raise questions about the legality of Haslam's political fundraising activity on state-owned property.
«Read the rest of this article»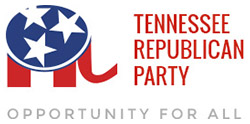 Nashville, TN – With voters set to head to the polls tomorrow for the SEC Primary, Tennessee Republican Party Chairman Ryan Haynes is asking voters to be as informed as possible prior to casting their ballot.
"We're looking at a critically important decision for our nation and voters need to be as familiar as possible with what they will come across in the voting booth," stated Haynes.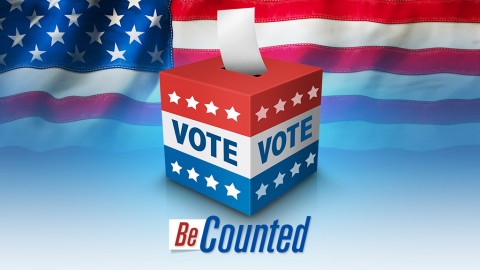 «Read the rest of this article»
Vows to continue investigation until every element of the truth is known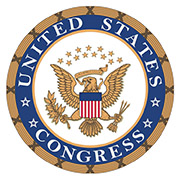 Washington, D.C. – Energy and Commerce Committee Vice Chair Marsha Blackburn (R-TN) joined her Republican colleagues on the House floor tonight to discuss the Congressional investigation into videos showing Planned Parenthood doctors discussing the sale of fetal body parts. A transcript of Congressman Blackburn's remarks follows below:
"We come to the floor tonight as mothers and grandmothers and dads and granddads. We come with just such heavy hearts and such a burden for what we have found out, for what we have seen, and for what has been made public about Planned Parenthood.
«Read the rest of this article»