Topic: Robert Nichols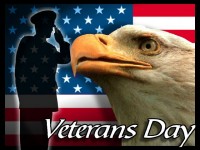 Clarksville, TN – Clarksville-Montgomery County gathered together in front of the Montgomery County Historic Courthouse this past Saturday, November 5th to honor our veterans, as well as those who are still serving their country.
The day started off at 9:00am with a Veterans Day Ceremony. Veterans Service Organization director Frank Mir gave the opening remarks followed by the 101st Airborne Division Honor Guard Posting the Colors.
«Read the rest of this article»

Clarksville, TN – On Sunday, May 25th, the Vietnam Veterans of America Chapter 396 held their annual Candlelight Vigil to remember the men and women who were left behind in Vietnam when American forces withdrew in 1975.
It is a solemn occasion when a nation gathers together to honor its soldiers, those who lived to come home, but even more importantly those who did not.
«Read the rest of this article»
Clarksville, TN – On November 13th, 1814, a group of Tennessee Militia rendezvoused at Nashville to join Gen. Andrew Jackson in what has come to be called the Battle of New Orleans. They left Nashville on November 18th, 21st, and 23rd and marched to Clarksville, where they boarded flatboats for the long journey to New Orleans.
On November 15th, 2014, two hundred years later, Clarksvillians will again send Militia volunteers on a 40-fort keelboat replica down the Cumberland to re-enact that famous battle in New Orleans.
«Read the rest of this article»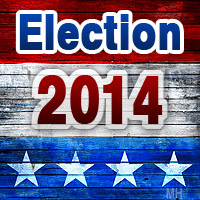 Clarksville, TN – The Clarksville-Montgomery County "League Of Voter Empowerment" (L.O.V.E.), a voters club comprised of local residents who meet monthly to discuss politics and the current state of governmental affairs, has announced its endorsements for the August 7th, 2014 State Primary and County General Election.
L.O.V.E. members are all active in the community in a variety of ways; they assemble to discuss issues that affect the community and work toward solutions that might benefit the community as a whole. «Read the rest of this article»

Clarksville, TN – The Go Commando Half Marathon & 5k, powered by CDE Lightband, announced Tuesday they would donate over $50,000 to local non-profits and community organizations.
The largest recipients, the Clarksville Area YMCA and the Fort Campbell Historical Foundation, were both on hand to accept donations of $15,000 each. Christy Batts, Broadband Division Manager for the Clarksville Department of Electricity, was also in attendance to present the checks to the recipients.
«Read the rest of this article»

Clarksville, TN –  Sheriff John Fuson knows he is following in the footsteps of a very successful and popular public figure in the late Norman Lewis. Norman Lewis commanded a very loyal and dedicated department of law enforcement professionals. His reputation is something John Fuson knows all too well.
"Sheriff Lewis was a great man," said Fuson. "He did things the way he thought was best for this department.  He was good to me, and fair, and I learned a lot from him.  He had a way of doing things that was his style, and people may not have always agreed with it, but he knew what he was doing.  He once asked me what my goals were and I told him, "to be sitting where you sit.""
«Read the rest of this article»

Clarksville TN – When Sheriff Norman Lewis died last year, Montgomery County lost a very powerful and  popular public figure.  Norman Lewis left a legacy that would be hard to follow.  The Sheriff of Montgomery County has had a history of being a tough, "no nonsense" lawman, who was a powerful, influential, commanding, and politically connected figure.
Remember Joel Plummer?
Well, meet Sheriff John Fuson.
«Read the rest of this article»

Clarksville, TN – The Go Commando Half Marathon and 5k presented by CDE Lightband announced Thursday they would donate $40,000 to local non-profits and community organizations. The largest recipients, Clarksville Area YMCA and Fort Campbell Historical Foundation were on hand to accept the donations.
«Read the rest of this article»
Fort Campbell, KY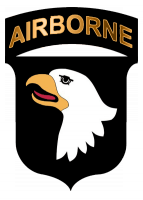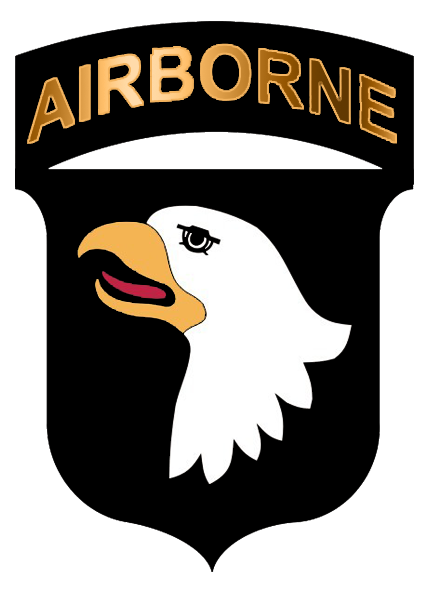 – It was a veritable Who's Who that showed up at Fort Campbell on Friday to attend the retirement ceremony of Command Sergeant Major, Marvin L. Hill. During his long service Command Sergeant Major Hill made his mark on both the 101st Airborne Division at Fort Campbell, and the U.S. Army as a whole.
Gen. David H. Petraeus (U.S. Army Ret), the Former Commander of the 101st Airborne Division (Air Assault), and current Director of the Central Intelligence Agency was on hand to commemorate his long service. Director Petraeus was introduced by Maj. Gen. James C. McConnell The commander of the 101st Airborne Division.
«Read the rest of this article»
Military Families make up more than One-Third of County's WIC Clients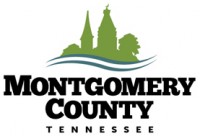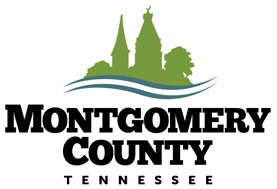 Clarksville, TN – Yesterday outgoing Montgomery County Health Director Andre Fresco; incoming Director Joey Smith; Montgomery County Mayor Carolyn Bowers; Tennessee Department of Health Chief Medical Officer David Reagan; and Lorine Bizzell, MS, RD from the United States Department of Agriculture, Food and Nutrition Service; joined together to celebrate the grand opening of the new Women, Infants and Children clinic at the Montgomery County Health Department facility in Clarksville.
«Read the rest of this article»