Topic: Romans

Clarksville, TN – Austin Peay State University (APSU) junior Jane Seage is heading to a romanian archaeological site in Transylvania this summer.
The physics and classics double-major will conduct a multifaceted and large research project using ground-penetrating radar at an ancient Roman villa in Romania.
«Read the rest of this article»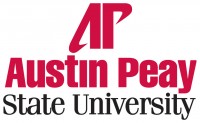 Clarksville, TN – By digging into the past, Austin Peay State University student Amber Kearns said she hopes to find her future.
A double major in biology and classics, Kearns will be the first APSU student to participate in an excavation in Bulgaria at the site of the former Greek colony known as Alexandropolis.
«Read the rest of this article»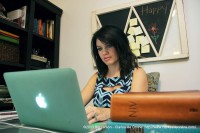 Clarksville, TN – When I was a social worker years ago, I was very eager to help people. I would see them struggling to pay bills, or to have gas money to get around. I hated watching people struggle to make ends meet. It kept me up some nights.
My primary role was to help them (usually young single mothers) with parenting skills and to teach them prenatal, infant and child development. Another part of my job was to help them with their budgeting. «Read the rest of this article»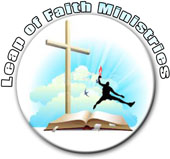 Clarksville, TN – When your eyes are examined, the doctor holds a card in front of you and says, "Keep your eyes here, but tell me when you see my other hand." Then he brings his hand from behind your head and pretty soon, out of the corner of your eye you see that hand.
That is the capacity God has given our physical eyes, and also our spiritual vision. We can be looking at Christ, and at the same time, out the corner of our eyes, there is something else trying to catch our attention. «Read the rest of this article»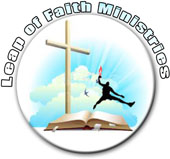 Clarksville, TN – If I gave you 10 cents as a free gift you probably wouldn't get excited. One would probably throw it away or laugh. Then if I gave you another 10 cents you may shake your head and probably disregard the gift still at a loss trying to figure out what I'm trying to prove.
If instead of a dime, I offer you $1,000 bill, I'm sure you'd get excited right away. And if I gave you another one you will stare at me in amazement as you begin to realize just how fortunate you are. You may cry for joy and probably tell someone right way about the wonderful gift you've received. What good news to share with others! As long as you live, you'll want to talk about it. «Read the rest of this article»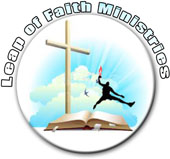 Clarksville, TN – "Dear brothers, is your life full of difficulties and temptations? Then be happy for when the way is rough your patience has a chance to grow. So let it grow and don't try squirming out of your problems. For when your patience is finally in full bloom, then you'll be ready for anything, strong in character, full and complete." (James 1:2-4)
God has a special plan for our lives. It began long ago when He first created us. He formed us lovingly, carefully, and exactly to His specifications. Every detail just as He wanted it, your looks, your abilities, your place of birth, the family you were born into or lack of it. «Read the rest of this article»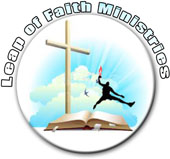 Clarksville, TN – Do you think it would be easier to be perfect if you weren't surrounded by difficult people? Think about it though, why are people the way they are?
We often quote a verse that says, "My God shall supply all my needs according to His riches in glory by Christ Jesus." (Philippians 4:19 NKJV) Did you ever stop to think that God also supplies the people with whom you need to live with? «Read the rest of this article»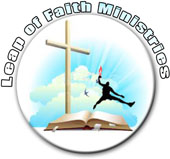 Clarksville, TN – There are some things in Christianity that are harder to understand then other things. Submission is one of them.
When we become Christians, one of the first things we are told about our new life is that "But as many as received Him, to them gave the power to become the sons of God…" (John 1:12 KJV).
When we first discover that verse we think "Wonderful, all that power is mine!" Then we find out even better news, "and if children, then heirs, heirs of God and joint heirs with Christ…" (Romans 8:17 NKJV) Just imagine being joint heirs with the Son of God who said "All authority has been given to Me in heaven and on earth." (Matthew 28:18 NKJV) «Read the rest of this article»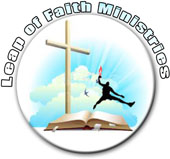 Clarksville, TN – No one denies that there are pleasures connected with drugs. Even the Bible admits that the world offers pleasure but it speaks of them as the "passing pleasures of sin". (Hebrew 11:25) They are pleasures, but they don't last. And the price men have to pay for indulging in them is too high.
What should be the attitude of believers towards the drug scene with its amphetamines, barbituates, heroin, cocaine, PCP, opium, weed, LSD, peyote, glue, nitrous oxide, and prescription drugs; such as codeine, Darvon and Percoden?  Does the Bible have anything to say about them? «Read the rest of this article»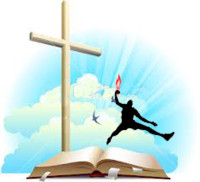 Clarksville, TN – Praising God is one of the most important things we can learn while on this earth because to praise Him, as He intends for us to praise, involves every aspect of our life.
Praise is meant to be the focal point of our relationship with God. Praise isn't just a surface thing. It isn't just saying "Praise the Lord" all day long. The secret of praise is something that flows from the center of what is really us. It is something that brings an immediate response from the heart of God. «Read the rest of this article»