Topic: Roxy Theater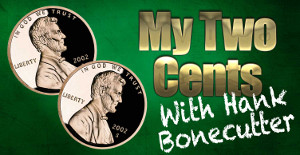 Clarksville, TN – As my wife and I were preparing for a recent vacation, we started collecting the books we planned to read while on our trip.  I usually grab the latest offering by Harlan Coben, Patricia Cornwell, or John Grisham.
She is currently catching up on the "Left Behind" series, but as she was putting our choices in the bag, she reached for my autographed copy of "When Newspapers Mattered: The News Brothers & their Shades of Glory" written by former Leaf-Chronicle "newspapermen" Tim Ghianni and Rob Dollar.
«Read the rest of this article»
Part 3 of a 5 Part Series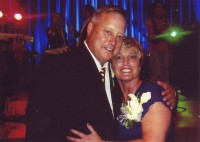 Clarksville, TN – Mickey Fisher was adjusting to college life, and playing  basketball with "Fly" Williams. Austin Peay State University and the Clarksville community was attracting national attention.  During all of this change and excitement,  someone caught his eye.
Mary Hopson had graduated from Clarksville High School two years ahead of Mickey.  They knew who each other was in high school, but because of their age difference, they never dated. Mary was one of three children from a regular,hard working, go to church on Sunday family. Very close to her father, with a couple of " over-protective" brothers and a mother who could cook like nobody's business, Mary Hopson was raised just like Mickey Fisher. Their families never had a lot of money, never had all the latest "things," they just made the best out of what they had, and they were happy about it.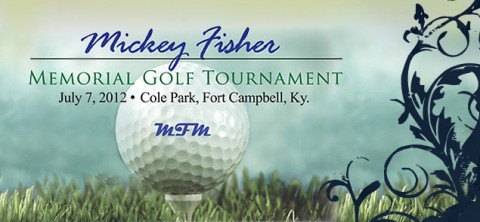 «Read the rest of this article»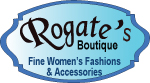 Clarksville, TN – Tired of seeing ten or twelve of the same dress whenever you shop? If so, Rogate's Boutique at 115 Franklin Street in Historic Downtown Clarksville should be your next shopping destination.
By the way, the proper pronunciation is "row-gah-teh's" not "row-gate's" (rhyming with "too late"). The name of the store is the first name of Rogate Hadley, the store's owner. Her Swiss parents chose an Italian name for her, hence the pronunciation.
«Read the rest of this article»

Clarksville, TN – Stand up comedy returned to Clarksville, on Tuesday, June 7th at 7:00pm at the Roxy Regional Theatre, as F&M Bank presented "Comedy on the Cumberland". The Clarksville Salvation Army was the beneficiary of the show. This year, Bonehead Promotions is focusing on The Clarksville Hunger Project, an awareness campaign featuring benefits for the local agencies who fight hunger in our community, because hunger is no laughing matter.
This show featured Paul Strickland, Brian Swinford, and C.J Harlow; and was hosted by local talk show host and comedian, Hank Bonecutter.
«Read the rest of this article»
Clarksville, TN – Attending the Civil War Musical at Clarksville's Roxy Theater is the biggest bargain in entertainment in Middle Tennessee! Where else can you see a professionally staged and professionally performed musical for a mere twenty dollars?
"The Civil War: A Sesquicentennial Event" is from a book by Frank Wildhorn, Gregory Boyd and Jack Murphy with music by Frank Wildhorn, and lyrics by Frank Wildhorn, Gregory Boyd and Jack Murphy.
What this musical accomplishes is the revelation that both Union and Confederate soldiers–many of whom literally were brothers–had identical desires and feelings going into war. Each is certain that his cause is just and worth fighting for. Slaves are portrayed suffering intense emotions as husband and wife are separated by forces outside themselves.
«Read the rest of this article»