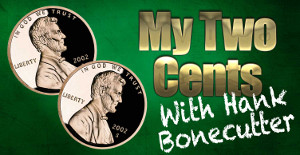 Clarksville, TN – As my wife and I were preparing for a recent vacation, we started collecting the books we planned to read while on our trip.  I usually grab the latest offering by Harlan Coben, Patricia Cornwell, or John Grisham.
She is currently catching up on the "Left Behind" series, but as she was putting our choices in the bag, she reached for my autographed copy of "When Newspapers Mattered: The News Brothers & their Shades of Glory" written by former Leaf-Chronicle "newspapermen" Tim Ghianni and Rob Dollar.
"Did you ever read this?" she asked.  "Just bits and pieces" I said.  "Let's take it with us." (Better late than never I always say).
So,my first day at the beach, I opened up their book and took a walk down memory lane.
Wow!
I encourage you to read this book, if you haven't already. I thoroughly enjoyed it, but then again, I've always been a Tim Ghianni fan.
The sad thing is you never realize how much you admire someone, or appreciate what they do, until they're gone.
Tim Ghianni and Rob Dollar were "newspapermen," back when there was such a thing,  and they take us on an amazing behind the scenes look at life at The Leaf-Chronicle, and the people they worked with and wrote about.
"The News Brothers"  were a collection of fellow journalists who formed an incredible bond, helping each other deal with the stress of what they did for a living.  To cope with the headlines, specifically, the senseless murders of Kathy Nishiyama and Rodney Long.
I remember it all too well.
But the best thing about this book, was the incredible friendship between the two newspapermen, Tim Ghianni and Rob Dollar.
We should all be so lucky.
I was just beginning my own career in broadcasting when Ghianni arrived in Clarksville in the early seventies.  As he explains in the book, he came to work for $125.00 per week, but was more interested in reporting the truth, and pursuing his passion for journalism.  Ghianni quickly became a Clarksville favorite, and his columns were some of the most popular columns ever printed.
He was also a "quirky" looking character, with the curly hair, bow tie, and lanky "laid back" demeanor.  So, imagine my surprise to learn of his affinity for cigarettes and booze, all washed down by 40 cups of coffee a day.
He and I could have been great friends.
Rob Dollar also arrived at The Leaf-Chronicle, instead of becoming a CIA agent, and the two quickly formed a bond that is as strong today as it's ever been.
In the early eighties, there were two murders that rocked the Clarksville community.
Kathy Nishiyama was a Northwest High School student who disappeared one night, never to be heard from again.  Rodney Long was an APSU football player, who went to get something to eat one night and never returned.  His body was discovered in a field. Her skeletal remains in another field. Both were senseless murders that shook our community.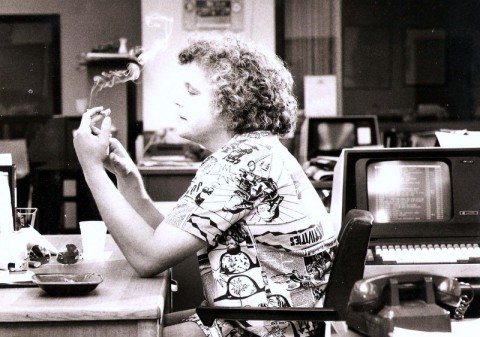 Tim Ghianni was the columnist who wrote about the families and the funerals as well as the editor who oversaw coverage of these tragic events for the newspaper. He also pitched in with the occasional breaking news story. He explains the pain and stress over the murders, and how The Leaf-Chronicle newsroom operated.  He remembers how it shook Clarksville, and how the families were affected.  Not surprisingly, he still keeps in touch with the families of the murdered young people.
Ghianni helped direct the coverage, from crimes to arrests to trials  — most of it written by police reporter Rob Dollar — as well as some by now-successful Clarksville businessman Frank Wm. White.
Dollar left Clarksville and spent the better part of his career in Hopkinsville, Kentucky, working at the Kentucky New Era. During his tenure at The Leaf-Chronicle, he became the best crime reporter that newspaper has ever seen.
Ghianni left Clarksville in 1988 to begin stints at the old Nashville Banner and then, when it closed, The Tennessean. He's never lost his love for our city and The Leaf-Chronicle, at least how it was during his 14 years in the newsroom.
I personally enjoyed their account of some of the other members of the newspaper staff, people I've know for many years.
Their account of how the owners of the newspaper, the Charlets,  were treated like royalty, and they preferred it that way.
The account of a brash young sports reporter named Gene Washer, editor Max Moss, columnist Jim Monday.
The arrival of Dee Bryant (now Dee Boaz).
They don't make them like Tim and Rob anymore.  And that's sad.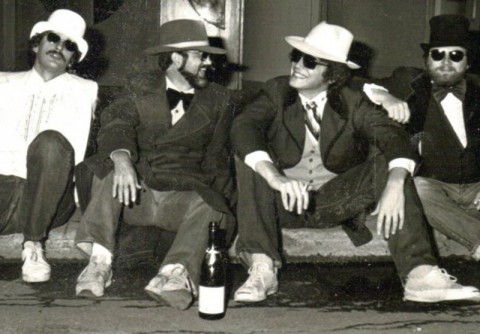 You will enjoy tales of their late nights at The Camelot, a local night club, G's Pancake house, "Flapjacks", the Royal York Hotel, and their world famous movie premier at the Roxy Theater.
Descriptions of how the newspaper operated, from the smoke filled newsrooms, to the printing press.
The arrogance of management, the search for the truth, and one of the greatest April Fools jokes of all time.
Legendary.
It's the friendship that stands out in this story.  Just "Damn nice guys."
Tim Ghianni and Rob Dollar and their 'Band of Brothers" we know as "The News Brothers."
Their friendship survived it all. Their bond grew stronger as they got older. They held onto their principles, their integrity.  They never compromised the truth.  They felt compassion for the victim and their families, and hatred for those who caused such pain.
Tim and Rob finally ran into the juggernaut of "Korporate Amerika," as they called it, and eventually left the profession they loved so much rather than compromise their beliefs.   All they wanted was to be newspapermen.
I'm sure it was good therapy for Tim and Rob to write this book. to share their stories, share their experiences.  To try and make sense of it all.
To vent.
"A labor of love," Tim would tell me.
I highly recommend "When Newspapers Mattered," even if it's just to read the story of "Chico the Monkey."
"When Newspapers Mattered" is available at www.amazon.com, www.barnesandnoble.com, www.booksamillion.com, or your favorite bookstore.