Topic: Coffee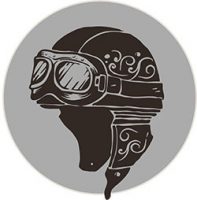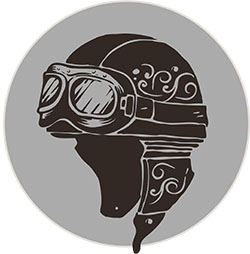 Clarksville, TN – Once I finally owned a motorcycle of my own, I was like a kid in a candy store. I had been "test" riding various models for two months, even to the point that the sales team at the dealership was saying, "Hell, he ain't gonna buy no bike."
Oh, I was going to buy a bike, but when I was damn well ready.
So now, I've got my Harley and my first trip was to Texas to visit some dear friends, one of whom had been a biker for most of his life. He had helped me negotiate my way around the motorcycle buying experience, but he was a real mentor to me in my younger days as a salesman and I've always been grateful for him.
«Read the rest of this article»
Anaheim, CA – Drinking coffee may be associated with a decreased risk of developing heart failure or having stroke, according to preliminary research presented at the American Heart Association's Scientific Sessions 2017, a premier global exchange of the latest advances in cardiovascular science for researchers and clinicians.
Researchers used machine learning to analyze data from the long-running Framingham Heart Study, which includes information about what people eat and their cardiovascular health.
«Read the rest of this article»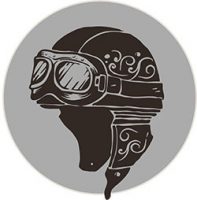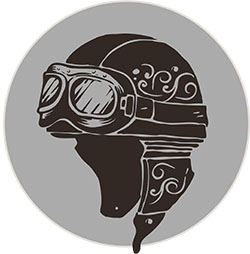 Auburn, KY – On a beautiful Saturday morning, I did what I so often LOVE to do. Go get a fresh hot cup of coffee, then take an early morning ride somewhere. The mornings are so peaceful and cool, with very little traffic. It's perfect!
As I was watching the sun coming up, I was wondered which direction I would ride. Then it hit me, that on my way back from Arkansas last week, I came through Kentucky, down highway 68/80. I passed a familiar road sign to the "Shaker Museum." From Clarksville, it's a beautiful ride, and as so many bikers have, I've passed it many times.
I thought today would be the day I would visit to learn more.
«Read the rest of this article»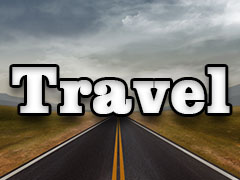 Eminence, MO – Today was my last full day of riding through this part of the country.  It's been quite an experience, and I've learned so much about the people and the region.
I started the day as usual with a hot cup of coffee, and some morning chatter with the locals. The buzz this morning was about this weekend's big trail ride, bringing loads of horses and their riders. The rooms are all booked, the cabins are taken, and Eminence, Missouri will be covered with visitors.
They'll have a big time.
«Read the rest of this article»
American Heart Association Rapid Access
Dallas, TX – Drinking a second or third cup of coffee may do more than get you through a long day — it may also reduce your risk of death from heart disease and other illnesses.
In a study reported in the American Heart Association journal Circulation, people who regularly drank moderate amounts of coffee daily —less than 5 cups per day — experienced a lower risk of deaths from cardiovascular disease, neurological diseases, Type 2 diabetes and suicide.
«Read the rest of this article»
NASA Headquarters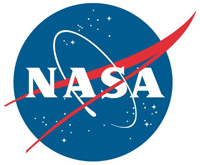 Washington, D.C. – Astronauts on the International Space Station give up many pleasures to take those giant leaps in the name of science. They leave behind fresh vegetables, relaxing hot showers, warm sunshine, gently misting rain, and much more.
One of the things astronauts say they miss most is a good cup of coffee. How would YOU like to start your morning sucking freeze dried coffee through a straw from a sealed plastic bag?
Good news for astronauts: Morning Joe recently got an upgrade. On April 20th, SpaceX delivered to the space station a new microgravity coffee machine named "ISSpresso."
«Read the rest of this article»
Folgers and Maxwell House topped by money-saving store brands and specialty brews
Yonkers, NY – When it comes to coffee, big names don't always deliver great flavor.
The November 2014 issue of ShopSmart, from Consumer Reports, highlights results from its taste-tests of whole-bean, ground, and pod coffees in which brews from Folgers and Maxwell House didn't stand up to offerings from specialty brands including Allegro, Peet's, and Starbucks.
«Read the rest of this article»
Dallas, TX – The caffeine in a cup of coffee might help your small blood vessels work better, according to research presented at the American Heart Association's Scientific Sessions 2013.
A study of 27 healthy adults showed – for the first time – that drinking a cup of caffeinated coffee significantly improved blood flow in a finger, which is a measure of how well the inner lining of the body's smaller blood vessels work.
«Read the rest of this article»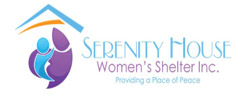 Clarksville, TN – On Saturday, November 9th, 2013, Serenity House Women's Shelter, Inc. is sponsoring the 1st Annual Operation Warm-Up at the Evangelic Temple Church of God in Christ Fellowship Hall.
As the winter months approach us, our hearts and minds turn to those in our community who may be less fortunate; those who spend their days on the streets, and if there is space, their nights in a shelter.

«Read the rest of this article»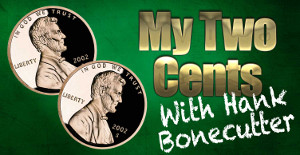 Clarksville, TN – As my wife and I were preparing for a recent vacation, we started collecting the books we planned to read while on our trip.  I usually grab the latest offering by Harlan Coben, Patricia Cornwell, or John Grisham.
She is currently catching up on the "Left Behind" series, but as she was putting our choices in the bag, she reached for my autographed copy of "When Newspapers Mattered: The News Brothers & their Shades of Glory" written by former Leaf-Chronicle "newspapermen" Tim Ghianni and Rob Dollar.
«Read the rest of this article»