Topic: Runny Nose
Nashville, TN – Many ailments such as a cold, allergies, flu and COVID-19 Coronavirus share similar symptoms. Under ordinary circumstances, people struggle to decide if they should call a health provider when they or other family members feel sick. But COVID-19 Coronavirus has complicated the situation this year.
«Read the rest of this article»
Tennessee Department of Health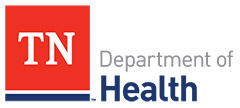 Nashville, TN – The Tennessee Department of Health is investigating a case of measles after the State Public Health Laboratory confirmed a positive test for the illness in a resident of the East Tennessee.
While the investigation is currently centered in East Tennessee, all Tennesseans should be aware of measles and its symptoms. These symptoms may include fever, runny nose, body aches, watery eyes and white spots in the mouth.
«Read the rest of this article»

Nashville, TN – Measles, a disease considered eradicated in the United States, is making headlines due to a growing outbreak linked to a California amusement park. Most of the people infected with measles in this outbreak were not vaccinated against the disease.
While Tennessee does not yet have any reported measles cases in 2015 and no cases linked to this outbreak at this time, the Tennessee Department of Health is reminding everyone of the importance of routine vaccination against measles and other illnesses.
«Read the rest of this article»
Vaccinations Urged to Prevent Future Cases

Nashville, TN – The Tennessee Department of Health is now investigating five cases of measles in Madison, Shelby, Gibson, Hamilton and Hardeman counties.
People in additional counties may have been exposed to measles due to some patients traveling while unknowingly being contagious.
The measles cases in Tennessee appear to have started with one traveler who was exposed to the illness in another country. «Read the rest of this article»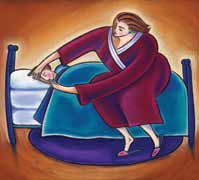 Washington, D.C. – Influenza (the flu) is an infection of the nose, throat, and lungs caused by influenza viruses. There are many different influenza viruses that are constantly changing. They cause illness, hospital stays and deaths in the United States each year. The flu can be very dangerous for children. Each year about 20,000 children younger than 5 years old are hospitalized from flu complications, like pneumonia.
Flu illness can vary from mild to severe. While the flu can be serious even in people who are otherwise healthy, it can be especially dangerous for young children and children of any age who have certain long term health conditions, including asthma (even mild or controlled), neurological and neurodevelopmental conditions, chronic lung disease, heart disease, blood disorders, endocrine disorders (such as diabetes), kidney, liver, and metabolic disorders, and weakened immune systems due to disease or medication. Children with these conditions and children who are receiving long-term aspirin therapy can have more severe illness from the flu. «Read the rest of this article»