Topic: Salon 615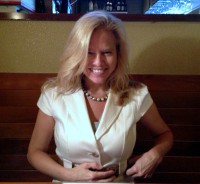 Nashville, TN – I walked down to the river the other night and saw the iconic folksinger-songwriter, Todd Snider, playing a show with his new "super-group," the Hard Working Americans, as the finale to the popular "Nashville Dancin'" concert series on the Cumberland Riverfront.
I love Snider, turned on to him just this past year by a friend who knew him and his family back in their native Portland, Oregon.
This is the second time I've seen him in this new project, and while most fans were salivating over the guitar work of Neal Casal's, or drooling over Elizabeth Cook's backing vocals and tambourines, I was wondering if the name of the group had any relation to the canon of working class music and narratives that are out there in the public domain. «Read the rest of this article»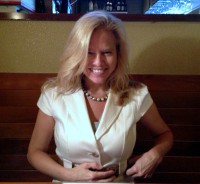 Nashville, TN – This is a column about how the past can catch up with the future in the blink of an eye: how something you thought was in place forever, can suddenly change and possibly disappear. I'm not talking about a relationship. They can develop and vanish, of course. No, I'm talking about the built environment around us.
Think about it; we walk down our same streets or blocks most every day, passing the same stores, wave back to the same people outside their home or shops—and in general—we expect things to stay the way they are.
«Read the rest of this article»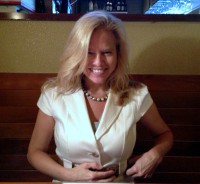 Nashville, TN – As you know by now from my columns, Printers Alley, where I live and write is literally the "home of the blues" as the famed Bourbon Street Blues and Boogie Bar is situated right in the heart of the bustling historic district of downtown off Church Street. And though there are a few regulars here who are declared (or claim) to be the "mayor of the alley," only one man is king of the blues in these parts: Gil Gann, "the man."
If you've walked through the alley only once, you've likely seen him in his signature performing regalia of top hat and black cotton matching shirt and pants—either putting out the signs for the club, sitting on the café chairs outside grabbing a smoke, or where he weaves his daily magic "on da porch" as they call the famed stage at Bourbon.
«Read the rest of this article»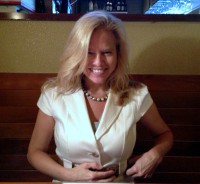 Nashville, TN – I've always been interested in what lies beneath the ground I tread on each day. In adolescence, my girlfriends and I wore so many grooves into the cracked sidewalks—often dipping into alleys to watch the boys play hockey—that as an adult, I began to wonder what kind of geology lay just beneath my urban, yet Appalachian home of Johnstown, Pennsylvania.
I explored this, and how that landscape may have shaped me in my poetry collection, The Pattern Maker's Daughter.
«Read the rest of this article»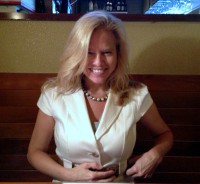 Nashville, TN – An Open Love Letter to Lyle Lovett…
Sandee Gertz
Dear Lyle,
First off, I want to apologize for never really knowing you for the last 20 years.  I'm sorry about seeing your image way back in the 80's and only associating it with the man who married Julia Roberts.  All I could think of at the time was "that hair!"  I didn't understand the marriage—or the music—but that was because, sadly, I had never given it a try. (The music that is.)
«Read the rest of this article»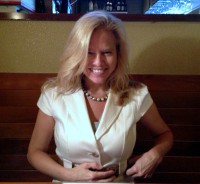 Nashville, TN – Most people you meet in Downtown Nashville who frequent Back Alley Diner, located at 217 Arcade Alley and nestled—literally in a back alley—between Church and Union Streets call it one of those rare "hidden gems."
They didn't have to convince me of the "hidden" part as it took Jordan and I a half-hour of walking in circles last February in the snow to find that it was actually less than a five-minute diagonal dash from his apartment.
But if finding it was difficult, discovering the "gem" part of the equation was more than easy.  Welcomed by a friendly, soft-spoken young man into the warm century-old structure—we could see right away that the atmosphere was one of a kind.
«Read the rest of this article»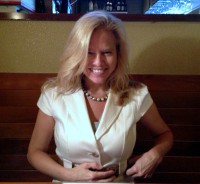 Nashville, TN – A homeless kitten at the riverfront I call Tiny Titan scratched me today.  It didn't break the surface of my skin. It was not quite paper-cut serious and barely visible—done only because I had tried to pet his head while he was eating from the Friskies can I'd brought him.  But the "wound" cut deeper into my psyche than could be easily understood.
For the past nine months, I'd been feeding the feral cats that live along the Cumberland River in Downtown, Nashville.  (For those of you who don't live in Nashville, the downtown riverfront boasts the historic Fort Nashborough, park and concert open space areas, and the Cumberland River Greenway—a nearly 8-mile walking/jogging path—with the Titans Football Stadium in view on the other side.)
«Read the rest of this article»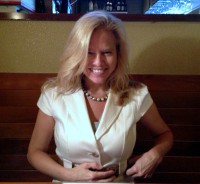 Nashville, TN – I've discovered another benefit of urban living in Downtown, Nashville: very cool neighbors.  Of course there are musicians and songwriters everywhere, and so when I passed my neighbor's door and often heard him belting out classic rock tunes, I took him to be a touring musician who fronted a band.
I don't know if what sealed that estimation was helped by the fact that he had long rocker-worthy hair, dressed in jeans and a T-shirt most days, and had this distinctively mellow yet baritone voice when he spoke going up and down on the elevator.
«Read the rest of this article»