Topic: Sherryl Byrd
Austin Peay State University (APSU)

Clarksville, TN – Scott Shumate thought he was going to get a cat. The IT analyst for Digital Services at Austin Peay State University's Felix G. Woodward Library had a cat lined up last summer – his friends had a stray but weren't allowed to have pets.
«Read the rest of this article»
Austin Peay State University (APSU)

Clarksville, TN – Dr. Eric M. Norman, vice chancellor for student affairs and dean of students at Purdue University Fort Wayne, was recently named vice president of student affairs at Austin Peay State University (APSU). He will begin his new role at APSU on January 28th, 2019.
«Read the rest of this article»
Thirty Two Graduate from Regional Leadership Program
Nashville, TN – Thirty two community and business leaders from Middle Tennessee have graduated from Leadership Middle Tennessee, Inc., a regional leadership institute.
The 2015 class is from the 10-county area which includes Cheatham County, Davidson County, Dickson County, Maury County, Montgomery County, Robertson County, Rutherford County, Sumner County, Williamson County and Wilson County.
«Read the rest of this article»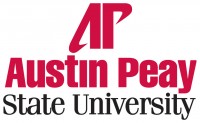 Clarksville, TN – One afternoon in 2002, Luma Mufleh made a simple wrong turn that ended up changing her life and the lives of an entire refugee community outside of Atlanta.
She was on an unfamiliar street in the town of Clarkston, GA, looking to do a little grocery shopping, when she happened to spot a pickup soccer game in a parking lot. The young players, from war-torn countries like Sudan and Afghanistan, reminded Mufleh of her own childhood playing soccer in Jordan.
«Read the rest of this article»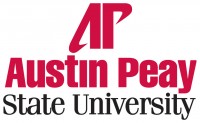 Clarksville, TN – Austin Peay State University President Tim Hall announced today that he has accepted the position of president at Mercy College in Dobbs Ferry, NY. His nearly seven-year tenure at APSU, which marked a period of tremendous growth and national prominence for the University, will come to an end later this spring.
"Lee and I will be departing Austin Peay at the end of the spring semester as I assume the position of president of Mercy College in New York," Hall wrote in an email message to the campus community today. "We do so with excitement and anticipation at the prospect of new challenges, but with a measure of sadness that we will be leaving a place where we have enjoyed some of the happiest years of our lives."
«Read the rest of this article»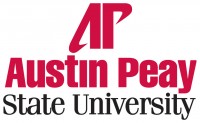 Clarksville, TN – The Office of Student Affairs at Austin Peay State University honored leadership and service by individual students, student organizations, faculty and staff at its annual Student Organization and Leader Awards Program on April 11th.
The purpose of the program is to recognize students, student organizations, faculty and staff who have made significant contributions throughout the year both on and off campus, Director for Student Affairs Programs Tammy Bryant said. «Read the rest of this article»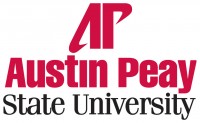 Clarksville, TN – For the second year in a row, a group of Austin Peay State University students spent their spring break in the Caribbean nation of Trinidad and Tobago on an intensive service trip.
This year's group of 22 students traveled with Dr. Matthew Kenney, director of APSU's President's Emerging Leaders Program (PELP), to the small town of Valencia, where they spent a week building three houses with Habitat for Humanity.
«Read the rest of this article»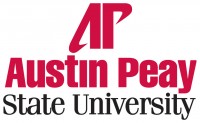 Clarksville, TN – Many employees at Austin Peay State University were recognized Wednesday, July 11th for their years of service to the University and/or educational achievements made in the last year.
Charles Wall, director of the Office of Information Technology, was honored for his 40 years of service to APSU.
Those receiving 30-year pins were Ricky Denton, Sandra Garrett, Marilyn Griffey, Anna Murray and Deborah Suiter. «Read the rest of this article»

With the help of a $10,000 Communication Foundation Grant from AT&T, the School of Nursing at Austin Peay State University will develop an intervention program for upper-level nursing students pursuing their bachelor's degrees.
Lanie Johnson, regional director of external affairs at AT&T, presented the grant during a reception held July 21st at APSU.
«Read the rest of this article»
APSU faculty, staff achieve goals through pursuits
Faculty and staff at Austin Peay State University recently brought recognition to the University through their professional, scholarly and personal development activities.
Dr. Samuel Fung, professor of psychology, Dr. Robyn Hulsart, assistant professor of professional studies, and Dr. Robert Sirk, professor in the School of Agriculture and Geosciences, graduated May 12 from the Academy for Leadership and Development in Mesa, Ariz. The academy is a yearlong program designed to advance organizational leadership and provide succession planning for leaders in postsecondary institutions. Some of the topics covered are dimensions of leadership, strategic and scenario planning, behavioral work styles and valuing diversity and cultural competence.
Dr. Sergei Markov, associate professor of biology, is on the cover of the current Russian periodical, International Scientific Journal for Alternative Energy and Ecology. For this issue, he wrote an introductory article, titled Importance of algae for biofuel generation (production of hydrogen and biodiesel).
Dr. Sharon Mabry, professor of music, was the guest presenter for  "Singers at Spoleto," the National Association of Teachers of Singing Summer Workshop held June 5-9 in Charleston, S.C. Her two lectures, titled "Singing Outside the Box" and "Vocal Explorations," centered on contemporary vocal techniques, how they can be used for teaching, performing and keeping the voice fresh. She also performed a recital of new works with accompanist Patsy Wade of Vanderbilt University Blair School of Music. In addition, she coached six advanced singers in a vocal master class that dealt with contemporary repertoire and its performance. All of the sessions were videotaped for the NATS archives and for use by the membership. «Read the rest of this article»