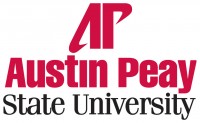 Clarksville, TN – For the second year in a row, a group of Austin Peay State University students spent their spring break in the Caribbean nation of Trinidad and Tobago on an intensive service trip.
This year's group of 22 students traveled with Dr. Matthew Kenney, director of APSU's President's Emerging Leaders Program (PELP), to the small town of Valencia, where they spent a week building three houses with Habitat for Humanity.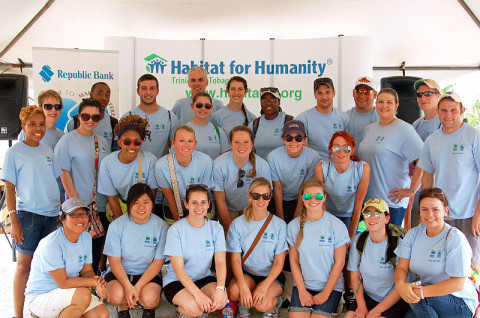 The service project was part of an upper-division leadership course, taught by APSU assistant professor of political science Dr. Marsha Lyle-Gonga. She also traveled to Trinidad and Tobago, along with Dr. Sherryl Byrd, APSU vice president of Student Affairs; Dr. Marissa Chandler, director of the APSU Student Support Services; and Daisy Torres, coordinator of the APSU Hispanic Cultural Center.
While this project was originally conceived as part of the PELP experience for third-year students in that program, Kenney and others secured a grant from the Tennessee Board of Regents to include several non-PELP students. This year, nine non-PELP students participated in this innovative international service-learning trip. Kenney hopes to accept 10 non-PELP students for the March 2014 trip, in addition to as many as 24 PELP students.
In addition to partnering with Habitat for Humanity while in Trinidad and Tobago, students were exposed to the local culture through various outings, such as a steel pan (also known as steel drum) demonstration.
For more information about this project, referred to as APSU Goes Global, contact Kenney at 931.221.6398.