Topic: Shrek
Austin Peay State University (APSU)

Clarksville, TN – "Fortnite" lead technical animator Kaye Vassey's art origin story involves her grandfather's tractor doodles and, of course, Bob Ross. "My grandfather was a World War II Marine Corps vet – full on Marine Corps tattoo on the arm, the South Pacific war horror stories, the whole thing," Vassey recalled to an animation class at Austin Peay State University.
"But what he really wanted – his family were plumbers, so he became a plumber – was to be an artist.
«Read the rest of this article»
Austin Peay State University (APSU)

Clarksville, TN – The Austin Peay State University (APSU) Department of Art + Design, with support from the APSU Center of Excellence for the Creative Arts, is pleased to welcome animator and comic strip artist, Kaye Vassey, to Austin Peay State University.
"We're super excited to have Kaye Vassey visit Austin Peay State University," Scott Raymond, associate professor of animation, said.
«Read the rest of this article»
Nashville, TN – Nashville Zoo's family movie night series, Zoovies, presented by Southern ICEE, continues with the Friday, August 18th, 2017 screening of Shrek.
Zoovie Night, presented by Southern ICEE, takes place after the Zoo closes at 6:00pm.
Guests can enjoy fun activities on Festival Field including inflatables, games, face painters and rides on the Wild Animal Carousel and Soaring Eagle zip line before the evening's movie plays on a giant inflatable screen.
«Read the rest of this article»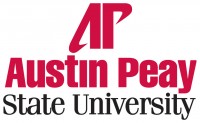 Clarksville, TN – When the Canadian singer Leonard Cohen first released his hauntingly beautiful song "Hallelujah" back in 1984, it received little fanfare. But over the years, musicians such as Bob Dylan and Jeff Buckley recorded covers of the work, causing its popularity to skyrocket.
Versions of the song have since appeared on TV shows such as "One Tree Hill" and "The Voice," and movies like 2001's "Shrek." «Read the rest of this article»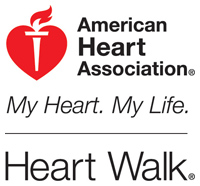 Nashville, TN – Today's American Heart Association Nashville Heart Walk broke the all-time record for attendance, with a crowd of 13,000 braving the cooler temperatures in early morning festivities and welcoming the sunshine as it broke through just before the Walk kicked off at 10:00am.
The event at Vanderbilt University's sports field featured early morning festivities, live music by Vanderbilt staff, a CPR flash mob organized by UPS, Metro Police Academy calisthenics drills, and games of all sorts for young and old – all to celebrate the importance of healthy living and to raise awareness of heart disease and stroke, the No. 1 and 4 killers of Americans.
«Read the rest of this article»
Fireworks, Youth Jersey Giveaway, Trevecca Nazarene University FAITH NIGHTS® Concert, And Richard Sterban Of The Oak Ridge Boys Bobblehead Giveaway Highlight Homestand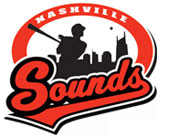 Nashville, TN – The Nashville Sounds return home to Greer Stadium this Thursday, July 12th, to open an eight-game homestand against the division-rival Albuquerque Isotopes (Los Angeles Dodgers affiliate) and Round Rock Express (Texas Rangers affiliate).
Highlighting the homestand's worth of promotions will be two fireworks shows, a youth jersey giveaway, Richard Sterban of the Oak Ridge Boys bobblehead giveaway, and a Trevecca Nazarene University FAITH NIGHTS® concert.
«Read the rest of this article»
USDA Forest Service and Ad Council Join DreamWorks Animation to Launch New PSAs Featuring Shrek to Help Get Children Outside and Re-connected with Nature
Washington, DC — In an effort to encourage children to spend more time outdoors and re-connect with nature, the USDA Forest Service and the Ad Council are joining DreamWorks Animation SKG, Inc. today to launch a new series of public service advertisements (PSAs) featuring characters from DreamWorks Animation's beloved Shrek films. Hank Kashdan, Associate Chief of the Forest Service, unveiled the PSAs on June 11th at the Denver Museum of Nature and Science in coordination with National Get Outdoors Day. The ads will be distributed to media outlets nationwide this week.
Children in the U.S. spend fifty percent less time outdoors than they did twenty years ago, according to the Institute for Social Research at the University of Michigan. As a result of this limited interaction with the outdoors, many children are unaware of the benefits that nature provides, including improving their physical and mental health and emotional well-being. Research shows that children who play outside have lower stress levels and more active imaginations, become fitter and leaner, develop stronger immune systems and are more likely to become environmentally conscious in the future.
«Read the rest of this article»