Austin Peay State University (APSU)

Clarksville, TN – The Austin Peay State University (APSU) Department of Art + Design, with support from the APSU Center of Excellence for the Creative Arts, is pleased to welcome animator and comic strip artist, Kaye Vassey, to Austin Peay State University.
"We're super excited to have Kaye Vassey visit Austin Peay State University," Scott Raymond, associate professor of animation, said.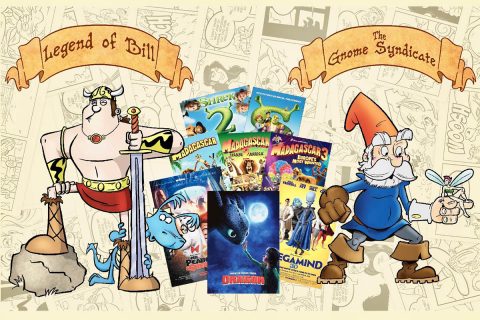 "Kaye has a huge breadth of knowledge in 2D animation, 3D animation and gaming. We're fortunate that, beyond her evening lecture about her work, she will be conducting workshops with our animation students throughout the day. Our students will greatly benefit from her expertise and individual attention," stated Raymond.
Vassey is a 13-year veteran of the feature animation industry, working on such franchises as "Shrek," "Madagascar" and "How to Train Your Dragon." She is currently enjoying her days as the lead technical animator on "Fortnite" at Epic Games. Kaye has been writing and drawing the online comic strips "Legend of Bill" and "The Gnome Syndicate" for a total of six years and is in production on her first graphic novel for Month 9 Books.
Vassey will give a lecture about her work and artistic practice at 6:00pm Tuesday, October 23rd, 2018 in room 120 of the APSU Art + Design building
For more on Vassey and her work, visit Kaye Vassey Art & Animation on Facebook or @kmvassey on Twitter.
For more on this lecture, contact Michael Dickins, director of galleries, at
All events are free and open to the public. All ages are welcome.