Topic: Soaps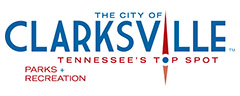 Clarksville, TN – Clarksville Parks and Recreation is excited to host the 5th annual holiday shopping event, Handmade Holidays from 9:00am to 4:00pm, Saturday, November 12th and from noon to 4:00pm Sunday, November 13th at the Wilma Rudolph Event Center at Liberty Park, 1188 Cumberland Drive.
Admission is free.
«Read the rest of this article»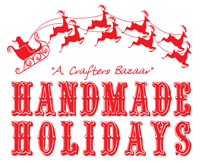 Clarksville, TN – On Saturday, November 16th the Clarksville Parks and Recreation Department put on the 2nd Annual Handmade Holidays event at the Wilma Rudolph Event Center located at Clarksville's Liberty Park. The event kicked off at 10:00am and went until 6:00pm.
Vendors were on hand selling handmade and handcrafted holiday themed items. The event has grown from last years 40 booths to over 60 vendor booths this year.
«Read the rest of this article»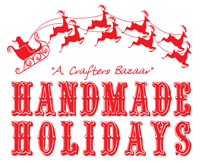 Clarksville, TN – The Wilma Rudolph Event Center, located at Liberty Park, is excited to host its first-ever holiday event, known as "Handmade Holidays- a Crafters Bazaar", featuring holiday-themed handmade and handcrafted items.
The event continues Sunday, November 18th, 2012 from noon to 5:00pm.
«Read the rest of this article»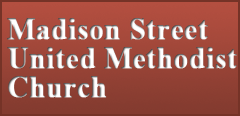 Clarksville, TN – This year our 2012 Holiday Market will be held on Saturday, November 10th at Madison Street Methodist Church.
This is the 37th year or the event and it is sponsored by the Priscilla Group. All the money made will go to local and community missions. «Read the rest of this article»
Semi-daily preaching by a Semi-daily Preacher on a semi-daily basis
In Job chapter 9 verses 30-31 it says:
"Even if I washed myself with soap
and my hands with cleansing powder,
you would plunge me into a slime pit
so that even my clothes would detest me."
 
Let's face it, Job was in a pretty crummy mood.  I don't blame him.  I won't go into it all right now, but trust me, if ANYbody had a reason to be fussy, it was Job.  It's not everyday you wake and find yourself locked into a betting match between the Lord of the Universe and Satan and in the process lose everything you ever had, everyone you ever loved and the ability to sit down without poppin' something unmentionable.  And all you did to deserve this awful treatment, was everything RIGHT.
 
But from this passage we can deduce that things were even worse for Job than many of us knew.  According to this passage, even Job's "Tub Time" was being affected.  This is where I draw the line.  This is going to far.  Mess with MY "Tub Time"…it's ON. «Read the rest of this article»
Ajax and Costco's Kirkland Signature brands both CR Best Buys for just six cents per ounce

Yonkers, NY – Store shelves are lined with dozens of dish liquids in a row of rainbow colors and a garden of scents but do the products heavily touted on TV have superior cleaning power? Not necessarily, according to Consumer Reports tests, which found that cheaper dish liquids clean just as well as their costlier counterparts.
Ajax and Kirkland Signature (Costco) were both very good at cleaning and cost just $0.06 per ounce, the least per ounce of the brands Consumer Reports tested, making them CR Best Buys. The full report is available in the May issue of Consumer Reports available on newsstands April 5th and online at www.ConsumerReports.org. «Read the rest of this article»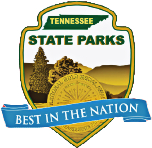 Tennessee will celebrate National Public Lands Day on Saturday, September 25th, with volunteer activities planned across the state.  Throughout the coming weeks, there are several great opportunities in Middle Tennessee. So, whether it's a day of volunteerism or just an opportunity to enjoy the great outdoors – Tennessee's beautiful state parks and natural areas offer the very best.
Finding a state park in your own backyard is easy to do and you don't have to spend a lot of gas money to get there!
«Read the rest of this article»