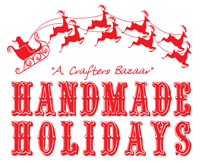 Clarksville, TN – On Saturday, November 16th the Clarksville Parks and Recreation Department put on the 2nd Annual Handmade Holidays event at the Wilma Rudolph Event Center located at Clarksville's Liberty Park. The event kicked off at 10:00am and went until 6:00pm.
Vendors were on hand selling handmade and handcrafted holiday themed items. The event has grown from last years 40 booths to over 60 vendor booths this year.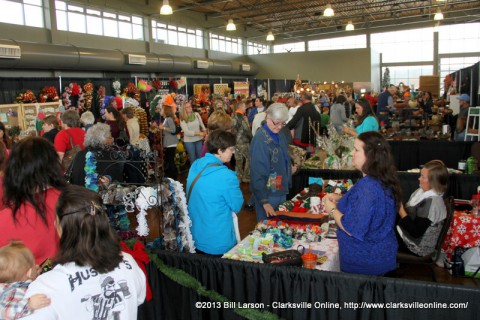 This was Jaclyn Perez and her sons Antonio and Andre first time coming to the Handmade Holidays event, "We just wanted to come and see the holiday crafts and to help support the local merchants," said Jaclyn. "I just feel that it is important to spend your money where it really matters most, right here at home!"
All day, large crowds were coming and going to the event, browsing through the booths of crafts, art, jewelry, pottery, quilts, soaps, etc. There was also live musical entertainment as well as food and drink. Visitors could also register for door prizes.
"I came last year to this and just loved it. I was really excited when I heard they were putting it on again," stated Julie McReynolds. "I hope they do this every year."
The Handmade Holidays event continues Sunday, November 17th from 12:00pm until 5:00pm. The Wilma Rudolph Event Center is located at 1188 Cumberland Drive at Liberty Park.
If you missed coming out today, then make sure to come down tomorrow to this wonderful unique holiday shopping event.
Photo Gallery