Topic: Southwest Research Institute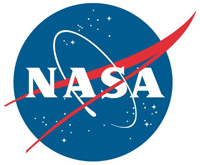 Greenbelt, MD – On Friday, October 18th, 2019, NASA's Lucy mission successfully completed its Critical Design Review.
During this review, Lucy team members presented the completed mission design, demonstrating that the team has met all the technical challenges of the mission and is ready to begin building hardware. After the review completion, NASA's independent review board provided a green light for proceeding into the fabrication/manufacturing stage of the mission.
«Read the rest of this article»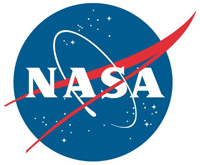 Pasadena, CA – Last night, NASA's Juno mission to Jupiter successfully executed a 10.5-hour propulsive maneuver – extraordinarily long by mission standards. The goal of the burn, as it's known, will keep the solar-powered spacecraft out of what would have been a mission-ending shadow cast by Jupiter on the spacecraft during its next close flyby of the planet on November 3rd, 2019.
Juno began the maneuver yesterday, on September 30th, at 6:46pm CDT (4:46pm PDT) and completed it early on October 1st. Using the spacecraft's reaction-control thrusters, the propulsive maneuver lasted five times longer than any previous use of that system.
«Read the rest of this article»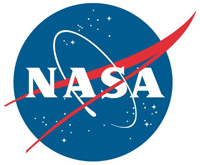 Pasadena, CA – The first definitive detection beyond our world of an internal magnetic field that changes over time was detected during NASA's Juno mission to Jupiter. It's a phenomenon called secular variation. The gas giant's secular variation is most likely driven by the planet's deep atmospheric winds, Juno determined.
The discovery will help scientists further understand Jupiter's interior structure – including atmospheric dynamics – as well as changes in Earth's magnetic field. A paper on the discovery was published today in the journal Nature Astronomy.
«Read the rest of this article»
NASA Goddard Space Flight Center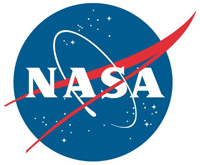 Greenbelt, MD – Using an instrument aboard NASA's Lunar Reconnaissance Orbiter (LRO), scientists have observed water molecules moving around the dayside of the Moon.
A paper published in Geophysical Research Letters describes how Lyman Alpha Mapping Project (LAMP) measurements of the sparse layer of molecules temporarily stuck to the surface helped characterize lunar hydration changes over the course of a day.
Up until the last decade or so, scientists thought the Moon was arid, with any water existing mainly as pockets of ice in permanently shaded craters near the poles.
«Read the rest of this article»
Written By Maria-José Viñas
NASA's Earth Science News Team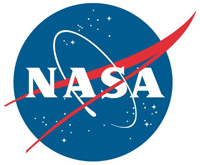 Washington, D.C. – This follows the finding, announced in November 2018, of a 19-mile-wide crater beneath Hiawatha Glacier – the first meteorite impact crater ever discovered under Earth's ice sheets. Though the newly found impact sites in northwest Greenland are only 114 miles apart, at present they do not appear to have formed at the same time.
If the second crater, which has a width of over 22 miles, is ultimately confirmed as the result of a meteorite impact, it will be the 22nd largest impact crater found on Earth.
«Read the rest of this article»
NASA Headquarters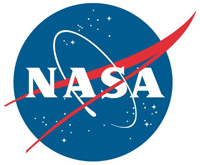 Washington, D.C. – An evocative new image sequence from NASA's New Horizons spacecraft offers a departing view of the Kuiper Belt object (KBO) nicknamed Ultima Thule – the target of its New Year's 2019 flyby and the most distant world ever explored.
These aren't the last Ultima Thule images New Horizons will send back to Earth – in fact, many more are to come — but they are the final views New Horizons captured of the KBO (officially named 2014 MU69) as it raced away at over 31,000 miles per hour (50,000 kilometers per hour) on January 1st. The images were taken nearly 10 minutes after New Horizons crossed its closest approach point.
«Read the rest of this article»
NASA Marshall Space Flight Center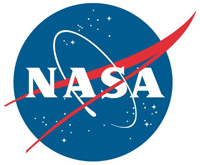 Huntsville, AL – Scientists from NASA's New Horizons mission released the first detailed images of the most distant object ever explored — the Kuiper Belt object nicknamed Ultima Thule. Its remarkable appearance, unlike anything we've seen before, illuminates the processes that built the planets four and a half billion years ago.
"This flyby is a historic achievement," said New Horizons Principal Investigator Alan Stern of the Southwest Research Institute in Boulder, Colorado. "Never before has any spacecraft team tracked down such a small body at such high speed so far away in the abyss of space. New Horizons has set a new bar for state-of-the-art spacecraft navigation."
«Read the rest of this article»
NASA Marshall Space Flight Center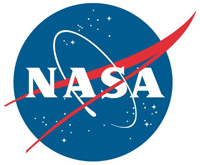 Huntsville, AL – NASA's New Horizons spacecraft flew past Ultima Thule in the early hours of New Year's Day, ushering in the era of exploration from the enigmatic Kuiper Belt, a region of primordial objects that holds keys to understanding the origins of the solar system.
"Congratulations to NASA's New Horizons team, Johns Hopkins Applied Physics Laboratory and the Southwest Research Institute for making history yet again," said NASA Administrator Jim Bridenstine.
«Read the rest of this article»
Written by Tamsyn Brann
NASA Goddard Space Flight Center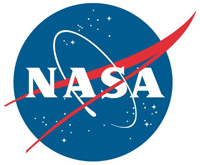 Greenbelt, MD – In science fiction, NASA says explorers can hop in futuristic spaceships and traverse half the galaxy in the blink of a plot hole. However, this sidelines the navigational acrobatics required in order to guarantee real-life mission success.
In 2021, the feat of navigation that is the Lucy mission will launch. To steer Lucy towards its targets doesn't simply involve programming a map into a spacecraft and giving it gas money – it will fly by six asteroid targets, each in different orbits, over the course of 12 years.
«Read the rest of this article»
NASA Jet Propulsion Laboratory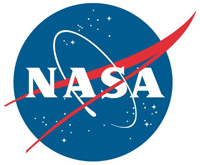 Pasadena, CA – On December 21st, at 8:49:48am PST (10:49:48am CST) NASA's Juno spacecraft will be 3,140 miles (5,053 kilometers) above Jupiter's cloud tops and hurtling by at a healthy clip of 128,802 mph (207,287 kilometers per hour). This will be the 16th science pass of the gas giant and will mark the solar-powered spacecraft's halfway point in data collection during its prime mission.
Juno is in a highly-elliptical 53-day orbit around Jupiter. Each orbit includes a close passage over the planet's cloud deck, where it flies a ground track that extends from Jupiter's north pole to its south pole.
«Read the rest of this article»