Topic: State Representative Joe Pitts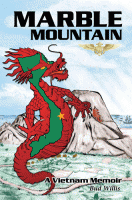 When I wrote a review of Marble Mountain: A Vietnam Memoir, I had never met Lee and Bud Willis. I had no idea how delightful these two people are. Meeting them at Bud's book signing at F&M Bank on Friday afternoon was like running into two friends you had known all your life. Personable, down-to-earth, and genuinely nice are just a few of the accurate adjectives that describe this couple who also spend their time contributing to Wounded Warriors, taking their dog, Boo, to his volunteer duties (and adventures in hotels!), and attending Bud's book signings all over the South.

Joe Pitts, second-term Representative for Legislative District 67 of the State of Tennessee, introduced Bud about 5:00 p.m. to a full room of admirers. Joe's remarks about Bud's career in the Marines included mention of his more than 600 missions to save the lives of others who had been wounded by enemy fire.

[wpaudio url="http://www.mediafire.com/file/uin921dlgzh6zbk/Bud%20Willis%20Ceremony.mp3″ text="Bud Willis on Marble Mountain" dl="0″]

«Read the rest of this article»

Committees begin adjustment to new bipartisan makeup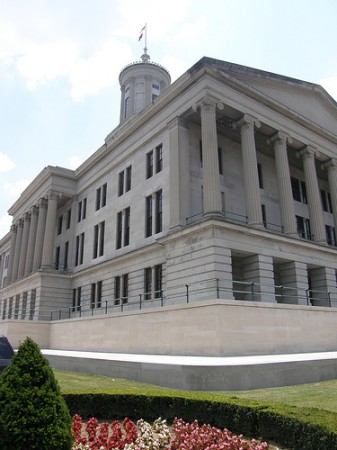 NASHVILLE – On Monday, State Representative Joe Pitts (D-Clarksville) and members of the House and Senate were presented with Governor Phil Bredesen's seventh State of the State Address.
"These economic times are tough on everyone, especially working families," said Pitts (D-Clarksville). "Governor Bredesen made it clear in his speech that while we need to make some tough cuts to our budget, laying off workers and cutting education funding is not the way to bring us through this financial crisis."
During his speech, Governor Bredesen announced his desire to maintain our education funding for K-12 and Pre-K classrooms, as well as challenged the Board of Regents, the University of Tennessee Board of Trustees, and the Tennessee Higher Education Commission to "step outside the box" in trying to find ways to make higher education more affordable.
"Now, more than ever, is the time that Tennesseans need to be able to afford a college education, said Pitts. "When the economy begins to turn around, our citizens need to have the skills and resources necessary to earn those new jobs that will be created."
Finally, the governor spoke about working to make Tennessee the home of green technology research, specifically in the area of solar energy. With the recent announcement of Hemlock Semiconductor investing over $1.2 billion into a new solar panel plant in Clarksville, as well as the continuing development of cellulosic ethanol plants throughout the state, Tennessee has the potential to become the national leader in green technology. «Read the rest of this article»
District 67 Representative begins service on crucial Education and Commerce Committees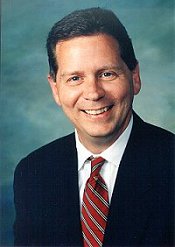 NASHVILLE, TN:  State Representative Joe Pitts (D-Clarksville) was appointed to serve on two key House committees, continuing the busy start to the 106th General Assembly that began with his swearing in as a member of the state House of Representatives.
"It is an honor to be given the opportunity to serve on both committees," Pitts said, "This appointment gives me the opportunity to have input on some of the important issues facing the people of Clarksville and Montgomery County." «Read the rest of this article»
Representative named to fill post vacated after November elections
Nashville, TN—On Thursday, the office of Tennessee Speaker of the House Jimmy Naifeh (D-Covington) announced the appointment of State Representative Joe Pitts (D-Clarksville) to the Joint Committee on Workers Compensation.
"I am honored that Speaker Naifeh has given me this opportunity to serve on the Workers Compensation Committee," Pitts said. "Serving on this committee will give me the chance to serve all the workers of Tennessee." «Read the rest of this article»
The Montgomery County Democratic Party honored two members for outstanding service to the party during their annual holiday gathering December 16 at the Smith-Trahern mansion.
John Ferguson was presented with the Nathanial Carter Award for his work during the 2008 election campaign. Ferguson, who was intricately involved in the operation of headquarters and the organizing of numerous political events, said he was honored to be receiving the award and said "others were more deserving, and that many individuals who were not present at the gathering had contributed as much as he had." «Read the rest of this article»