Topic: Steve Estep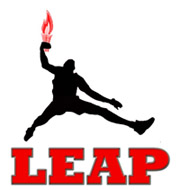 Clarksville, TN – LEAP Organization was pleased to recognize Pastor Steve Estep, Yolanda Stewart, and Angela Hopkins for their distinguished service as board members. They have successfully guided the organization in its mission to instill positive moral growth and sustainable life skills development in youth during their time of service.
Pastor Steve Estep served as Vice President from 2010 to 2013. One of Pastor Estep's biggest contributions to LEAP was when he graciously opened the doors of Grace Church of the Nazarene to allow LEAP to operate the youth development programs until LEAP acquired the current facility. His church was very welcoming and supportive of LEAP'S endeavors.
«Read the rest of this article»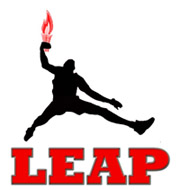 Clarksville, TN – LEAP ORG has welcomed two new members to their Board of Directors. Larson Gafney, Realtor at Keller Williams Realty, and Lois Jones, Associate Director of Career Services at Miller-Motte Technical College.
Gafney joins the L.E.A.P. board as Marketing Director. She brings her knowledge of marketing and social media to the leadership of the LEAP organization. Gafney utilizes her skills in marketing her real estate business via Facebook, Twitter, and YouTube.
«Read the rest of this article»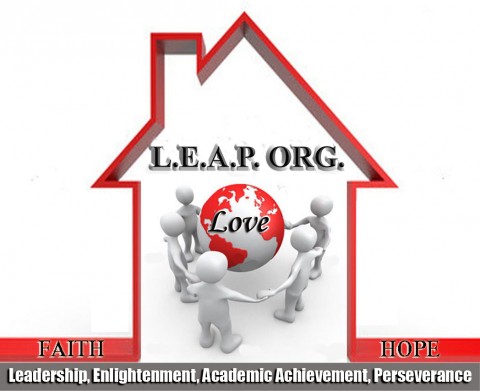 Clarksville TN – On March 17th the West Creek High School gym was filled with a diverse representation of the community to observe youth participating in LEAP's 3rd Annual Step and Dance Crew Challenge.
The hosts for this event were 101.9 the Light radio personality Francesca Hayes, comedian DJ Pryor, and gospel music artist J-Rad. Yolanda Stewart opened with the National Anthem followed by exhibition performances by Sigma Gamma Rho Sorority Inc, HTS APSU Step Team, and Phi Beta Sigma Fraternity Inc. Shoney's, Lil Caesars, and Wendy's had mascot who participated in the Mascot dance off with the crowd joining in the cupid shuffle.
«Read the rest of this article»

Clarksville, TN – The Clarksville City Council met for their regular meeting last night where they tacked a host of issues; including the the Expansion of the Winn Materials Barge Port, creating a capital project for repairs to the Smith-Trahern mansion, and a proposal to expand the number of Package Stores allowed in the city.
The Barge Port was approved, the Capital Project for Smith-Trahern Mansion was approved, and the expansion of the liquor establishments was rejected. Read on for much more! «Read the rest of this article»
Clarksville, TN – Below is the agenda for the October 6th, 2011 regular council voting session. I want to mention one item that is on the agenda that will be up for a vote. You will see under the Public Safety Committee Ordinance 28-2011-12.
This ordinance will repeal the limit on the number of liquor stores within the city limits. Currently, the limit is 13 which was  set in 1963. According to the Clarksville-Montgomery County Economic Development Council, the population of Clarksville  in 1960 was 22,021 and in 1970 was 31,719. «Read the rest of this article»