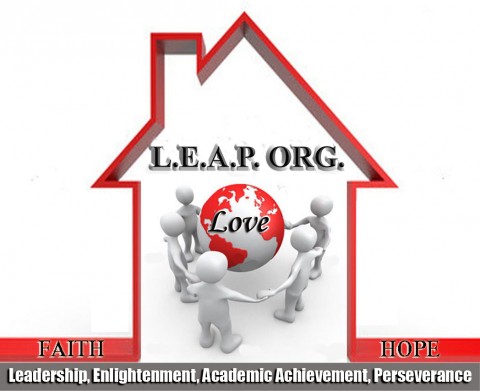 Clarksville TN – On March 17th the West Creek High School gym was filled with a diverse representation of the community to observe youth participating in LEAP's 3rd Annual Step and Dance Crew Challenge.
The hosts for this event were 101.9 the Light radio personality Francesca Hayes, comedian DJ Pryor, and gospel music artist J-Rad. Yolanda Stewart opened with the National Anthem followed by exhibition performances by Sigma Gamma Rho Sorority Inc, HTS APSU Step Team, and Phi Beta Sigma Fraternity Inc. Shoney's, Lil Caesars, and Wendy's had mascot who participated in the Mascot dance off with the crowd joining in the cupid shuffle.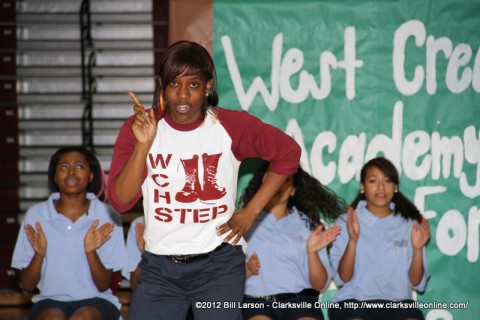 Throughout the competition the youth captivated the audience with their talent, creativity, and passion for dance. During the intermission, Pastor Steve Estep delivered a brief heartfelt message tying Christianity into God's intended purpose for dance and encouraged individuals seeking a relationship with God to visit the table Grace Church of Nazarene set up near the other vendors. Among them was Alpha Phi Alpha Fraternity Inc who conducted a voter registration drive and Miller Motte Technical College.
State Representative Joe Pitts along with Northeast Coach Eric Purvis presented the LEAP 7 Points Quest Scholarship Essay awards. Mariah Hughes of West Creek High School received the $500 1st place award with John Riley receiving the $100 runner up award.
The event concluded with West Creek High School winning 1st place in the step category for the 2nd year in a row. Northeast High School took home 1st place in the dance category. Both teams received $250 each to support the performing arts in their schools.
The remaining proceeds from the event will be used for the youth transportation program to assist students enrolled in LEAP's Youth Mentoring Program to participate in the regular activities. The program targets at-risk youth referred from juvenile courts, DCS, school counselors, and concerned parents, but is open to youth from a variety of backgrounds. More information can be obtained by visiting www.leaporg.net
Photo Gallery