Topic: DJ Pryor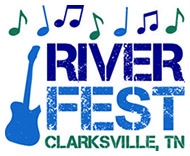 Clarksville, TN – The City of Clarksville and Miller Lite kicked off Riverfest on a new night this year with the Riverfest Art Experience.
The Riverfest Art Experience was held on Thursday, September 10th at the Wilma Rudolph Event Center at Liberty Park and included an Art Show, Film Festival, Food Truck Rally, and performance by Temptations Legacy group, Serieux.
«Read the rest of this article»
Clarksville, TN – The 50 Magnificent Men Book Release and Signing Event is one moment in time to be held in Clarksville, TN, Sunday, May 31st from 1:00pm-4:00pm at the Wilma Rudolph Event Center, Clarksville,TN.
The book Magnificent Men compiled by author and visionary Treva R. Gordon, of Clarksville, TN combines 50 stories from men who have each authored their very own chapter to share inside the book Magnificent Men, and each share their personal stories of inspiration and faith.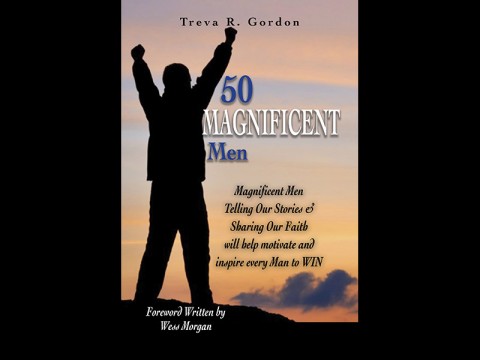 «Read the rest of this article»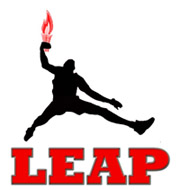 Clarksville, TN – LEAP organization is planning their 5th annual Step and Dance Crew Challenge on Saturday, October 25th, 2014 at West Creek High School. The event will take place between 3:00pm and 6:00pm. with admission only five dollars, children under seven are free.
Proceeds will be used to benefit youth performing arts and allow more participants to attend youth enrichment programs.
The event will showcase the talents of many of Clarksville middle and high school students in step and dance routines.
«Read the rest of this article»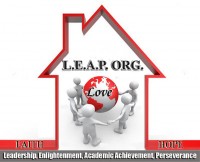 Clarksville, TN – Wednesday, December 18th, 2013 marked the first Youth Christmas Party at the Leap Plaza which featured food, games, recognition awards, guest speakers.
Among those who presented, Quinton Hunter opened for the key note speaker.
«Read the rest of this article»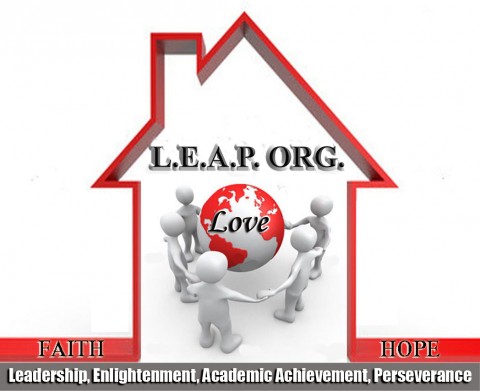 Clarksville, TN – The West Creek High School gymnasium marked the center stage for the 4th Annual Step & Dance Crew Challenge that featured local middle and high school teams.
While Kenwood High, West Creek Middle, and Northeast Middle & High gave valiant and creative performances, it was West Creek High School that captivated the audience with a stellar production.  This marks the 3rd straight year that the West Creek High School impressed the judges panel consisting of various Greek Organizations to win first place in the competition.
«Read the rest of this article»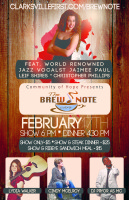 Clarksville, TN –  Mark your calendar for Sunday, February 17th, 6:00pm, as Community of Hope presents "The Brew Note" featuring world renowned Jazz Vocalist Jaimee Paul.
Located at the First Church of the Nazarene, you can enjoy a steak dinner with all the trimmings, and a wonderful line-up of entertainment.  The steak dinner is $25.00, or if you would just like to enjoy the music, tickets are $5.00 each.
Tony Suggs, worship arts pastor at the church, said the event is just a casual way to invite people to church. «Read the rest of this article»

Clarksville, TN – Clarksville Unity Day 2012, will be held Saturday, June 16th, 2012 at the Hilldale Baptist Church located at 2001 Madison Street in Clarksville, TN at 6:30pm.
The event first began in 2010 with the honoring of Ambassador Dr. Bobby Jones and several community pastors and non-profit organizations. It has now grown to be one of the city's most popular premiere community events where churches, non-profits, and businesses together unite to celebrate our community; turning out as many as 1400 people in past record attendance. «Read the rest of this article»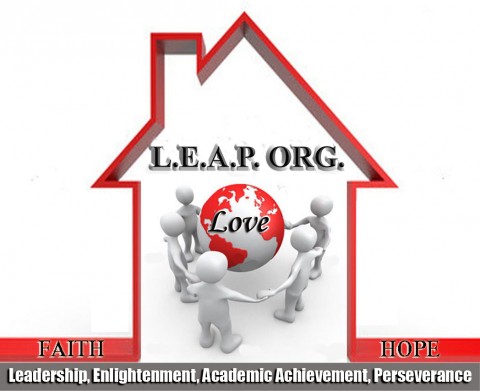 Clarksville TN – On March 17th the West Creek High School gym was filled with a diverse representation of the community to observe youth participating in LEAP's 3rd Annual Step and Dance Crew Challenge.
The hosts for this event were 101.9 the Light radio personality Francesca Hayes, comedian DJ Pryor, and gospel music artist J-Rad. Yolanda Stewart opened with the National Anthem followed by exhibition performances by Sigma Gamma Rho Sorority Inc, HTS APSU Step Team, and Phi Beta Sigma Fraternity Inc. Shoney's, Lil Caesars, and Wendy's had mascot who participated in the Mascot dance off with the crowd joining in the cupid shuffle.
«Read the rest of this article»