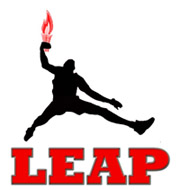 Clarksville, TN – LEAP ORG has welcomed two new members to their Board of Directors. Larson Gafney, Realtor at Keller Williams Realty, and Lois Jones, Associate Director of Career Services at Miller-Motte Technical College.
Gafney joins the L.E.A.P. board as Marketing Director. She brings her knowledge of marketing and social media to the leadership of the LEAP organization. Gafney utilizes her skills in marketing her real estate business via Facebook, Twitter, and YouTube.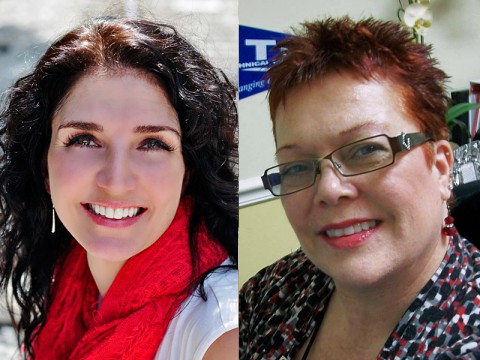 Gafney has been active in the community since arriving in Clarksville in 2004. She loves helping people and working in real estate gives her the opportunity to make a difference in people's lives. It is her desire to help make a difference in the lives of the youth in Clarksville and the surrounding communities that made her a valued addition to the L.E.A.P. board.
"Every person has value and our worth should not be defined by others judgment of that value. Every Child deserves the opportunity to know their value is their own and not dependent upon what someone else thinks of them," Said Gafney
Jones joins the L.E.A.P. board as Public Relations Director. Jones has a degree in Communications/Public Relations from Austin Peay and is the Public Relations point of contact for Miller-Motte's Clarksville Campus. She has won awards for her Public Relations and Social Media efforts for her campus.
In addition to her work in career services counseling students along their career path, Jones currently teaches beginning digital photography for the Community School of the Arts at Austin Peay and has for seven years. Living in Tennessee since 1999 and Clarksville since 2005, Jones has made Clarksville her home.
"Ever since attending Austin Peay and finding my passion in education, I have wanted to make a difference through education in the community. I have watched L.E.A.P. grow under the leadership of Richard "Reason" Garrett and welcome the chance to serve an organization I believe in," said Jones.
Together Jones and Gafney will make up the Public Relations and Marketing team for L.E.A.P. They anticipate letting the community know about L.E.A.P. and the events and opportunities the organization offers the youth in Clarksville and the surrounding communities.
They join Joe Shakeenab; President, Steve Estep; Vice President, Maria Scott; Secretary, Rich Garrett; Treasurer, Yolanda Stewart; Finance Director, Angela Hopkins; Workforce Director, and Ellery Edwards; Housing and Community Relations Director who are already serving on the Board.
For more information about L.E.A.P. ORG. visit www.leaporg.net or call 931.614.0440.