Topic: Lois Jones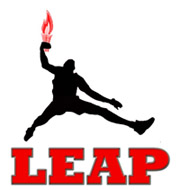 Clarksville, TN – LEAP ORG has welcomed two new members to their Board of Directors. Larson Gafney, Realtor at Keller Williams Realty, and Lois Jones, Associate Director of Career Services at Miller-Motte Technical College.
Gafney joins the L.E.A.P. board as Marketing Director. She brings her knowledge of marketing and social media to the leadership of the LEAP organization. Gafney utilizes her skills in marketing her real estate business via Facebook, Twitter, and YouTube.
«Read the rest of this article»

Montgomery County, TN – The third group of group of citizens completed the Clarksville-Montgomery County Green Certification Program (CMCGCP) workshops, this month bringing the total number of organizations that have participated to more than 100.
«Read the rest of this article»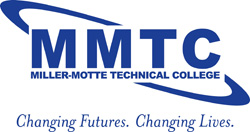 Clarksville, TN – Miller-Motte Technical College Cosmetology and Esthetics program in partnership with the YMCA of Middle Tennessee's After Breast Cancer (ABC) Outreach Program held a Survivor's Spa Day as part of the National Breast Cancer Awareness Month; while National Breast Cancer Awareness Month is in October. The Second Annual Survivor Spa Day at Miller-Motte is held in November to extend breast cancer awareness.
Twenty breast cancer survivors gathered at Miller-Motte's Cosmetology and Esthetics Center to enjoy an evening of pampering. Attendees were offered a selection of beauty tips and services including  make-up application, mini manicures, mini facials, hand treatments, brow shaping, and scalp treatments by Miller-Motte Technical College Students enrolled in their Cosmetology and Esthetics program.
«Read the rest of this article»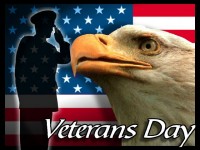 Clarksville, TN – When I woke up this morning, I had forgotten that the Veteran's Day parade was being held today. You see, I teach beginning digital photography for the Community School of the Arts (CSA) on Saturday mornings, and as I was nearing Austin Peay, I saw that 8th Street and College Streets were blocked and still didn't realize what was going on. I had to detour to get to my class and so did all of my students.
When we got to the classroom we discussed the parade and what a fabulous learning experience it would be for the class. Everyone grabbed their cameras and to the parade we went. All we had to do was walk outside the classroom and we were at the parade with a perfect spot to watch.
«Read the rest of this article»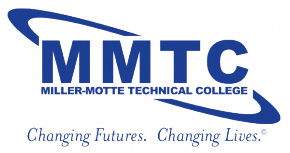 Clarksville, TN – Miller-Motte Technical College's Career Services office is full of boxes. MMTC is dressing their students for success. "Suit-Up for Success," is a benefit provided to all Miller-Motte students and once every quarter suits overrun the Career Services office.
The program provides each student with a free suit to wear upon graduation when seeking employment. Suit-Up for Success ensures that every student can feel confident when they go on interviews.
«Read the rest of this article»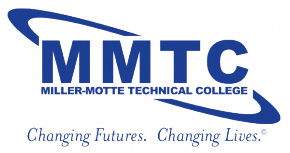 Clarksville, TN – Miller-Motte Technical College summer 2011 respiratory therapy program graduates celebrated at their pinning ceremony on Friday September 30th, 2011. Graduates receiving their pins include Shanna Bruns, Sonya Cates, Thaddeus Murray, Jennifer Roberts, Courtney Perdue, Seon Balistrere, and Ranji Thomas.
«Read the rest of this article»

Several faculty and staff members at Austin Peay State University demonstrated recent noteworthy accomplishments.
Dr. Christos Frentzos, assistant professor of history, gave a presentation July 14th during a weekly briefing of the Tennessee Homeland Security District 7. He spent two weeks this summer in Israel as a part of a counterterrorism fellowship, and he discussed what he learned about Israel's strategies for combating terrorism during the briefing with local emergency first responders, including police officers, firefighters and emergency management officials.
«Read the rest of this article»
Loses at Jackson State, but wins at Tennessee Tech

Twenty wins and second place locked up as Lady Govs down Tennessee Tech
COOKEVILLE – Austin Peay State University's volleyball team recorded its 20th victory with a 3-1 (26-24, 21-25, 25-20, 27-25) Ohio Valley Conference victory against Tennessee Tech, Saturday afternoon, at Eblen Arena.
The win assured the Lady Govs a second-place finish in this season's OVC race, its best finish since winning the regular-season crown in 1992. Austin Peay also will record back-to-back 20-win seasons for only the fourth time in program history with its ninth 20-win campaign all-time.
"The fact that this team had the best OVC finish in 17 years is a testament to these women," said Lady Govs head coach Mike Johnson. I sincerely admire the commitment they make each and every day. I'm please to know we continue to improve and have our sights firmly set on winning the OVC tournament."
«Read the rest of this article»